We didn't find anything nearby, but here's what's happening in other cities.
There aren't any events on the horizon right now.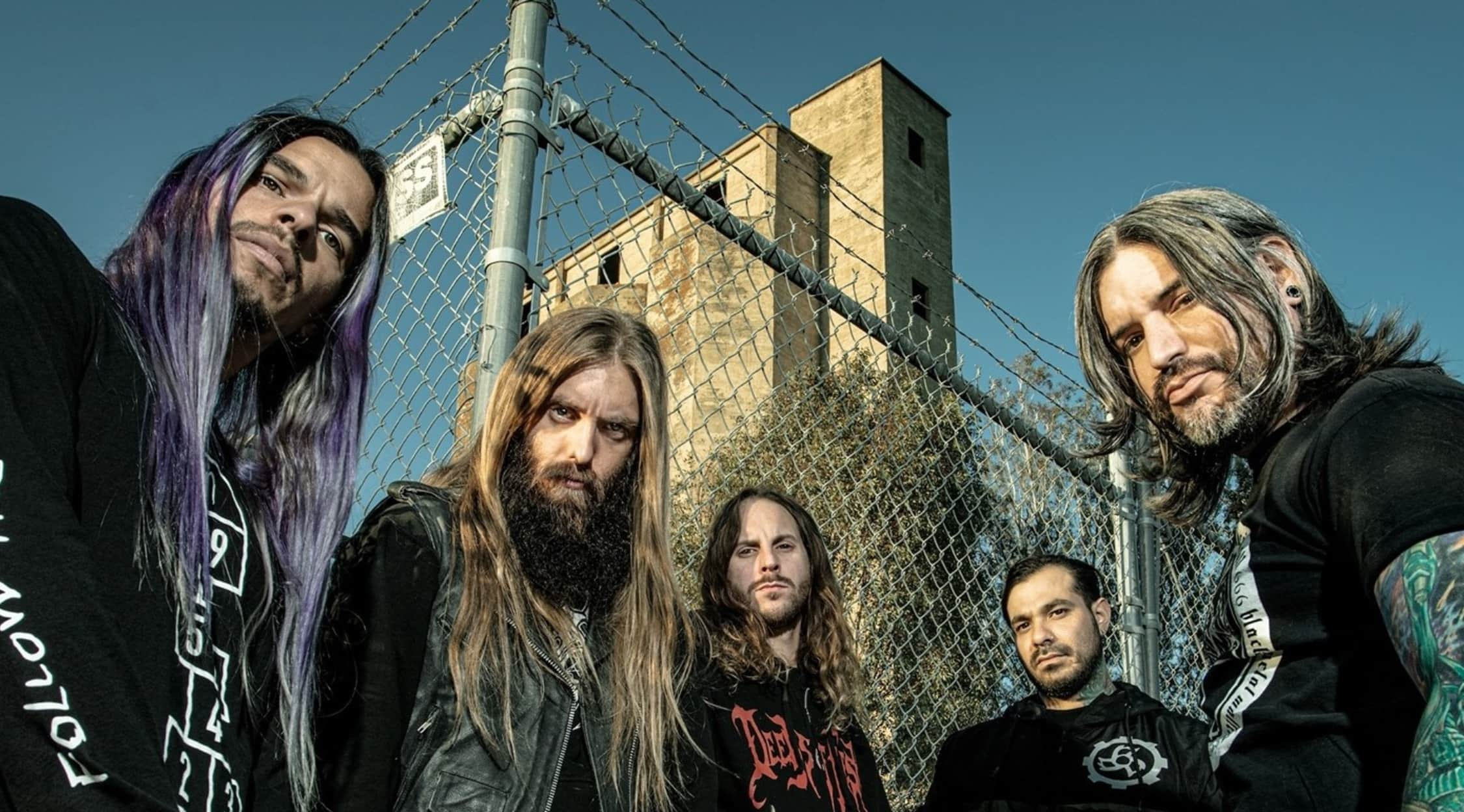 Suicide Silence Tickets
Suicide Silence Tickets: 5-Man Deathcore
Suicide Silence is a five-man deathcore band. Known for fast-paced, grinding music that incorporates black metal and death metal elements, Suicide Silence makes music that repeatedly soars up the charts.
Schedule
Suicide Silence has toured since 2010, taking a break in 2013. United Kingdom Fans interested in Suicide Silence tickets can typically find them for places like Birmingham, Newcastle Upon Tyne, London, Glasgow, Leeds, Southampton and Cardiff. The band frequently tours with the likes of Emmure, Machine Head and Parkway Drive, playing in such venues as Mo Club, KOKO, The Fillmore and The Asylum.
Trivia
MTV refused to play the video for 'The Price of Beauty', which is the fourth track on The Cleansing album, saying its lyrics were too explicit and its content too graphic for viewers.
Band/Singer
Hailing from Riverside, California, Suicide Silence is a band that's been playing its own brand of deathcore music since 2002. The band originally consisted of Chris Garza, Mitch Lucker, Rick Ash, Mike Bodkins, Josh Goddard and Tanner Womack. However, the group severed ties with Tanner Womack early on, and Mitch Lucker died in a motorcycle accident back in 2012. Today, only rhythm guitarist Chris Garza remains of the original group, joined by new members Mark Helymun, Alex Lopez and Daniel Kenny, playing lead guitar, drums and bass guitar, respectively. Hernan Hermida signed with the band in 2013, replacing Lucker as its vocalist. Though the band is categorised as deathcore, its music incorporates such genres as grindcore with groove metal and mathcore elements.
Breakthrough
Suicide Silence started out as a secondary group for many of its original members. After releasing their second demo, however, the members were ready to put more work into making music together. In 2006, the band's third demo attracted the attention of Century Media, and the band signed with the label. Under Century Media, Suicide Silence released its first album, The Cleansing, in 2007, which made its way into the top 100 of the Billboard Top 200 Chart. This album sold more than 7,000 copies in its first seven days of sale and was one of the bestselling works ever released under Century Media.
Hit Albums
Though its debut album helped Suicide Silence gain notice, the band's second album outsold it. No Time to Bleed, which hit stores in 2009, took its place at number 32 on the Billboard Top 200 Chart, even hitting the top 10 of the Hard Rock Chart. 2011's Black Crown also hit high on the Billboard Top 200, climbing all the way to number 28 and taking 7th place on the Rock Chart and 3rd on the Hard Rock Chart. You Can't Stop Me, recorded under Nuclear Blast, was even more of a hit with fans, making it to the top 20 of the Billboard Top 200 and ranking in the second spot on the Hard Rock Chart.
Show Experience
For fans with Suicide Silence tickets, these shows can be described in two words: loud and hard. Think fast, heavy drums combined with deep, gritty growls from the vocalist. Hermida displays his musical prowess by spanning an incredible range, belting out high-pitched screaming notes, and careening from one end of the sound spectrum to the other. The band dances and head bangs along with the audience, shouting to fans to keep the energy high and the party hard. Shows feature some of the band's older songs as well as a range of songs from the band's latest albums.
Back to Top
Epic events and incredible deals straight to your inbox.