We didn't find anything nearby, but here's what's happening in other cities.
There aren't any events on the horizon right now.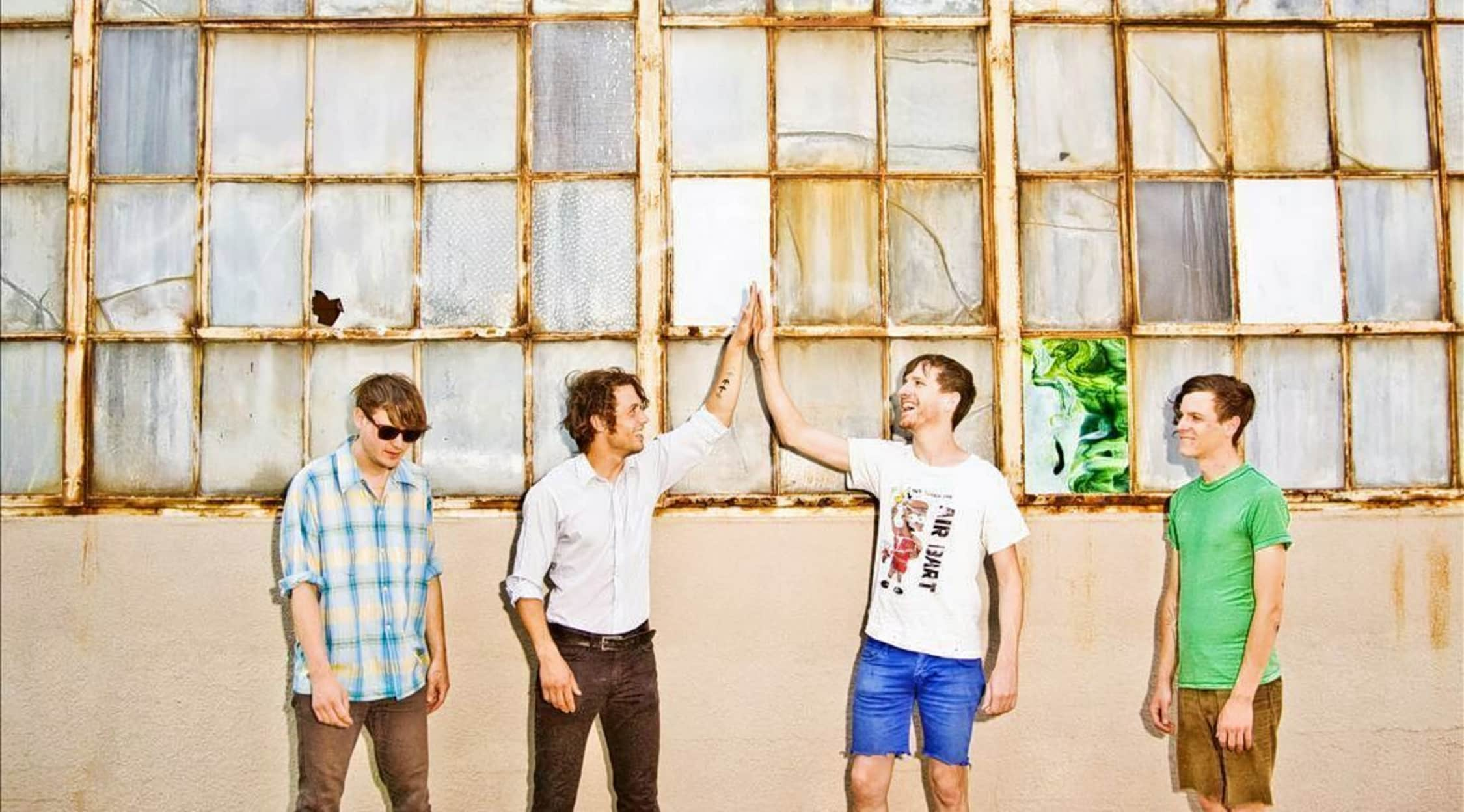 Rovi
STRFKR Tickets
STRFKR Tickets
STRFKR got its start in Portland, Oregon, in 2007. Originally, the project was conceived as a solo project by Joshua Hodges. The naughty name was intended ironically, as an indicator of everything founder Hodges opposed. This project quickly evolved into a proper band. STRFKR is in many ways a quintessentially Portland band, coupling great craftsmanship with an ironic sensibility.
What's in a Name?
STRFKR started off at a time when Portland was gaining lots of independent artistic cachet. The band had a clever, ironic sensibility. Their name originated as something of a joke. Founder Joshua Hodges heard someone bragging about being a strfkr. He was horrified by that notion. An early fan of his work jokingly christened Hodge's new project as STRFKR. It expanded from a solo act into a band quickly. The band's eponymous 2008 debut was hailed for its hook-y, atmospheric electronic pop. It's a mellow album, with a friendly vibe. A manager suggested a name change, and the band became Pyramiddd for a while. A song from the debut was used in a 2009 Target ad, attracting lots of attention. The band was launched. Since 2009, four more albums have been released, and there have been several STRFKR tours.
Where can I buy STRFKR tickets?
StubHub is your source for tickets to see STRFKR live. StubHub has the hookup for great live events around the world.
Who are the members of STRFKR?
STRFKR was founded by Joshua Hodges of Sexton Blake. He gave the project a goofy name specifically because he didn't want it to be serious. However, it quickly became a serious band. Hodges sings and plays keyboards, guitars and drums. He's also the band's principal lyricist. Shawn Glassford holds it down in the rhythm section, playing bass, drums and sometimes keyboards. Keil Corcoran contributes vocals, keyboards and drums. Finally, Patrick Morris plays keyboards, guitar and sings. All the members of STRFKR are accomplished musicians who've played with other great bands.
Where is STRFKR playing?
STRFKR is touring throughout North America in 2019. They're stopping everywhere from Burlington, Vt., to Eugene, Ore. STRFKR is playing standard concerts at venues like the Mr. Smalls Theatre in Millvale, Pa. They're also playing events like the Bellwether Music Festival.
What can I expect from STRFKR?
This is a band that excels in a live setting. These musicians really know how to put on a show. The band's music is danceable, slightly nerdy and fun. The band always plays crowd favorites. Their music is fun, lightweight and likable. They sometimes welcome additional dancers onstage. In moments reminiscent of Nirvana, the band sometimes takes the stage wearing dresses. STRFKR started off as an irreverent side project. They've carried that same mischievous energy forward. A STRFKR show is a great, lighthearted night out.
What is STRFKR's tour setlist like?
STRFKR is a band that has a fairly deep catalog, and they use it well in concert. The band plays lots of crowd favorites like "Medicine," "Quality Time" and "Atlantis." They often cover the Cyndi Lauper hit "Girls Just Wanna Have Fun." A fan favorite song that often comes out for encores is "Biggie Smalls."
What are some of STRFKR's biggest shows?
STRFKR has played a lot of notable festivals, including Just Like Heaven and Coachella in California. They've also played SXSW. In terms of standalone shows, STRFKR has played some fairly iconic venues like the Greek Theatre in Berkeley and Brooklyn Steel in New York City.
Which artists are similar to STRFKR?
STRFKR's ironic, mischievous attitude is reminiscent of other PNW bands like Nirvana and Foo Fighters. Their upbeat, electronic pop is a lot like Passion Pit, of Montreal and Ra Ra Riot.
Back to Top
Epic events and incredible deals straight to your inbox.