We didn't find anything nearby, but here's what's happening in other cities.
There aren't any events on the horizon right now.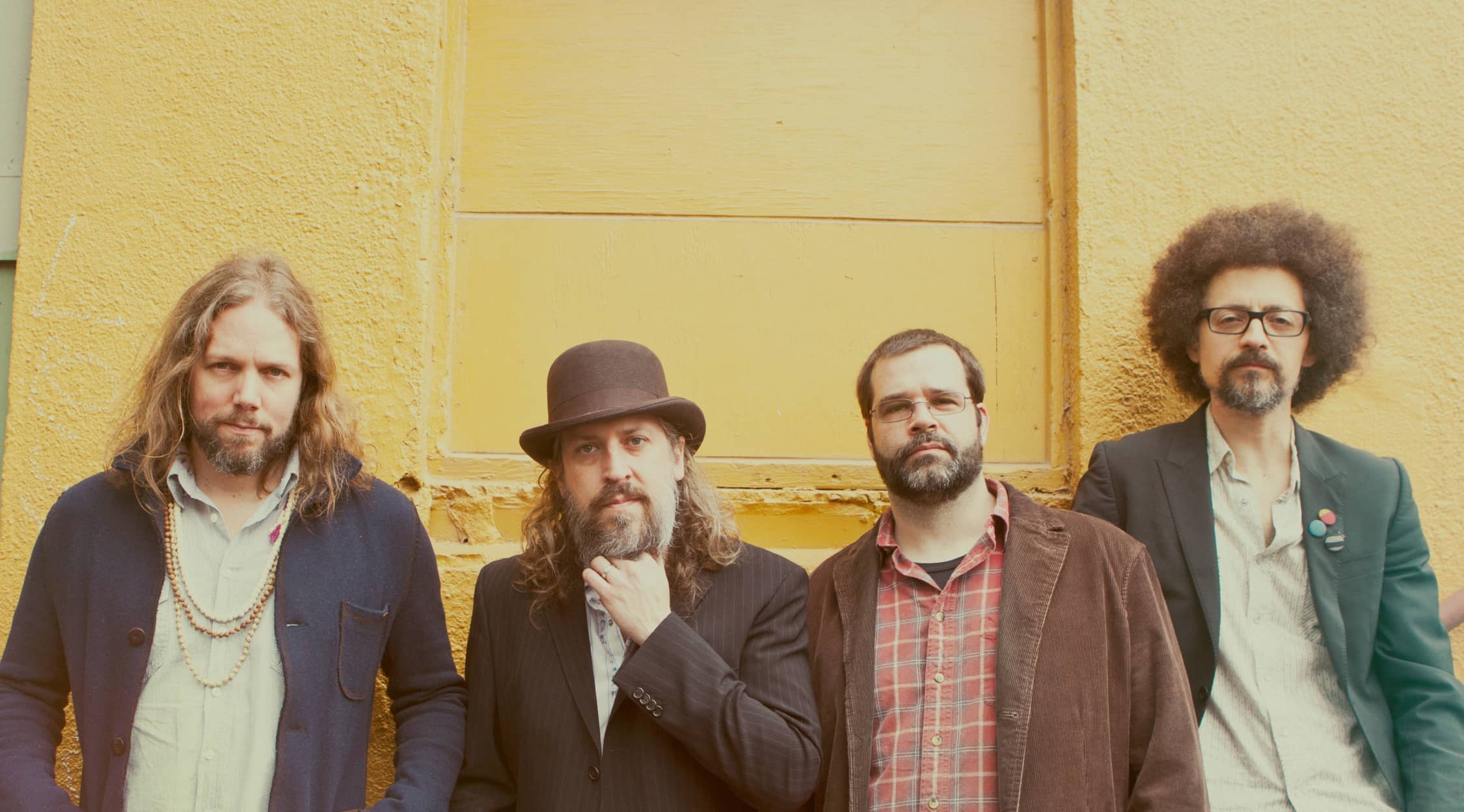 Rich Robinson Tickets
Get Rockin' With Rich Robinson
Rich Robinson is one of modern music's premiere southern blues-rock guitarists and singers. Beginning as the guitarist of the hit 1990s rock band The Black Crowes alongside brother Chris, Rich quickly branched out to begin an acclaimed, popular solo career full of the same licks, riffs and rock charms that has come to define the Robinson sound. Those who pick up Rich Robinson tickets can see his sterling solo career in full, Southern-rock bloom.
Schedule
If you're interested in seeing the great new solo music that comes with Rich Robinson tickets, you're in luck--Rich is headed back on tour, playing all his hit tunes. In England he will be performing at the Islington 02 Academy in London, The Globe in Cardiff and at the Manchester Club Academy.
Trivia
Before you go see one of Rich Robinson's live shows, familiarise yourself with these bits of trivia. First, Rich was once related to Hollywood royalty - he was once the brother-in-law of Oscar-nominated actress Kate Hudson. Second, Rich's father, Stan, was a singer who once had a song ("Boom-a-Dip-Dip") that hit #59 on the Billboard charts. Finally, Rich's song "Twice as Hard" was featured in the John Travolta firefighting movie "Ladder 49."
Singer/Band
Rich Robinson grew up alongside his brother Chris in Georgia, soaking up the Southern-rock atmosphere of the region. His father, a one-time musician, was also a major influence. Along with his brother, they put together a band (named after a children's book), with Rich on guitar and Chris taking the lead vocals. Their band, known as The Black Crowes, gained popularity in Georgia and then throughout the United States, producing four chart-topping records before taking a hiatus in 2001. Rich quickly put together a band, recruiting John Hogg and Finn O'Lochlainn of Moke to join him in an outfit called Hookah Brown; after performing a few tour dates, Hookah Brown split up, and Rich recruited several accomplished blues musicians to perform for his debut solo release.
Breakthrough
Rich released his first solo album, Paper, in 2004. The album featured the same kind of catchy southern blues rock he helped to pioneer with the Black Crowes, this time with Rich's distinctive vocals (and his son, Taylor, contributing with percussion). He followed up his Paper success with Through a Crooked Sun, a project that featured the famed guitarist Warren Haynes (as well as keyboardist John Modeski), released in 2011. In May of 2014, Robinson went back in to record his most recent solo work, the mature but hard-rocking The Ceaseless Sight, earning raves from critics and fans.
Hit Albums
Rich Robinson's debut work with The Black Crowes, $hake Your Money Maker, remains one of the more enduring records of the 1990s--a fine, bluesy slice of rock and roll with singles like "Hard to Handle", "Jealous Again", "She Talks to Angels", and "Twice as Hard." His magnetic guitar also brought the Crowes records The Southern Harmony and Musical Companion and Amorica straight to the top of the charts. Additionally, he's scored major successes with his solo debut, the bluesy and hard-rocking Paper and his follow-up, Through a Crooked Sun. His most recent solo album, The Ceaseless Sight, contains the same bluesy, rocking guitar power that defined his best works both solo and as a Black Crowes member.
Show Experience
Rich Robinson's live shows are southern blues-rock defined. Those with Rich Robinson tickets can expect plenty of venue-filling, masterful guitar work and fabulous, bluesy riffs that leave the audience dancing and delirious.
Back to Top
Epic events and incredible deals straight to your inbox.