We didn't find anything nearby, but here's what's happening in other cities.
There aren't any events on the horizon right now.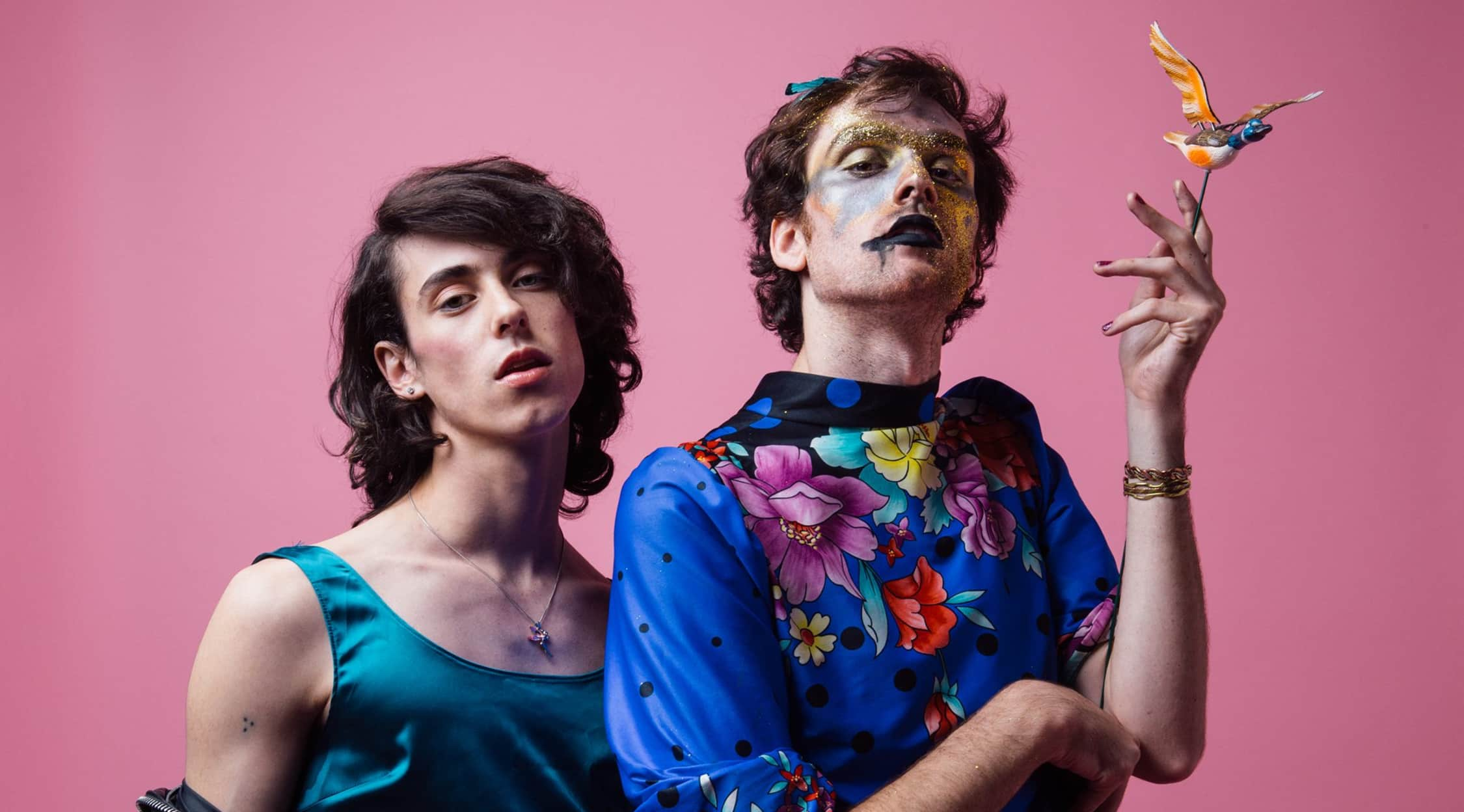 PWR BTTM Tickets
PWR BTTM tour dates
Since forming in 2013, PWR BTTM has pioneered its own unique brand of punk rock and become a favourite of punk lovers everywhere in the process. The duo of Ben Hopkins and Liv Bruce make up PWR BTTM's core lineup, though the band expanded its membership beginning in 2016. Both Bruce and Hopkins are versatile musicians who share responsibility for playing guitar and drums and singing, making PWR BTTM a highly-varied musical act.
A PWR BTTM tour offers spectators an opportunity to see a high-energy show that's not quite like any other at venues throughout the U.S., UK and Canada. Though the band draws heavily on the driving rhythms of earlier bands, PWR BTTM also makes some use of more melodic musical elements, most notably on their well-known song "I Wanna Boi", that give them a unique sound among punk acts.
PWR BTTM's background
Though PWR BTTM itself was not formed until 2013, the band's history goes back to 2011, when Liv Bruce and Ben Hopkins met while attending college together. The two would later team up to form two-thirds of a punk trio during their college years, but ultimately decided to create their own band as a musical duo. The result, of course, was PWR BTTM.
The first PWR BTTM recording, an EP titled Cinderella Beauty Shop, was released in May of 2014. A few months later, in September, the band released its first full studio album, an 11-track offering called Ugly Cherries. The record's music was played entirely by Bruce and Hopkins. The two also used this album as the source of PWR BTTM's first two singles, "Ugly Cherries" and "Dairy Queen", both of which were released in 2015.
PWR BTTM's career milestones
After debuting with Ugly Cherries, PWR BTTM and its members went on to reach several different milestones in their careers. Hopkins and Bruce followed the album with a PWR BTTM tour that established the duo as a successful live act. In 2016, the band went back into the studio to produce two new singles, "Projection" and "New Hampshire". Throughout 2016 and early 2017, PWR BTTM gradually expanded to a lineup of six members, enhancing the band's musical variety with bass and keyboard players and making for more varied live shows.
PWR BTTM signed with noted indie record label Polyvinyl Records Co. in 2016. The enlarged lineup went on to record PWR BTTM's 2017 record Pageant. Two tracks from this record, "Big Beautiful Day" and "Answer My Text", were released as singles ahead of the album itself.
Similar to PWR BTTM
Fans of modern punk interested in PWR BTTM tickets may also enjoy the music of Green Day and All Time Low.
Back to Top
Epic events and incredible deals straight to your inbox.