We didn't find anything nearby, but here's what's happening in other cities.
There aren't any events on the horizon right now.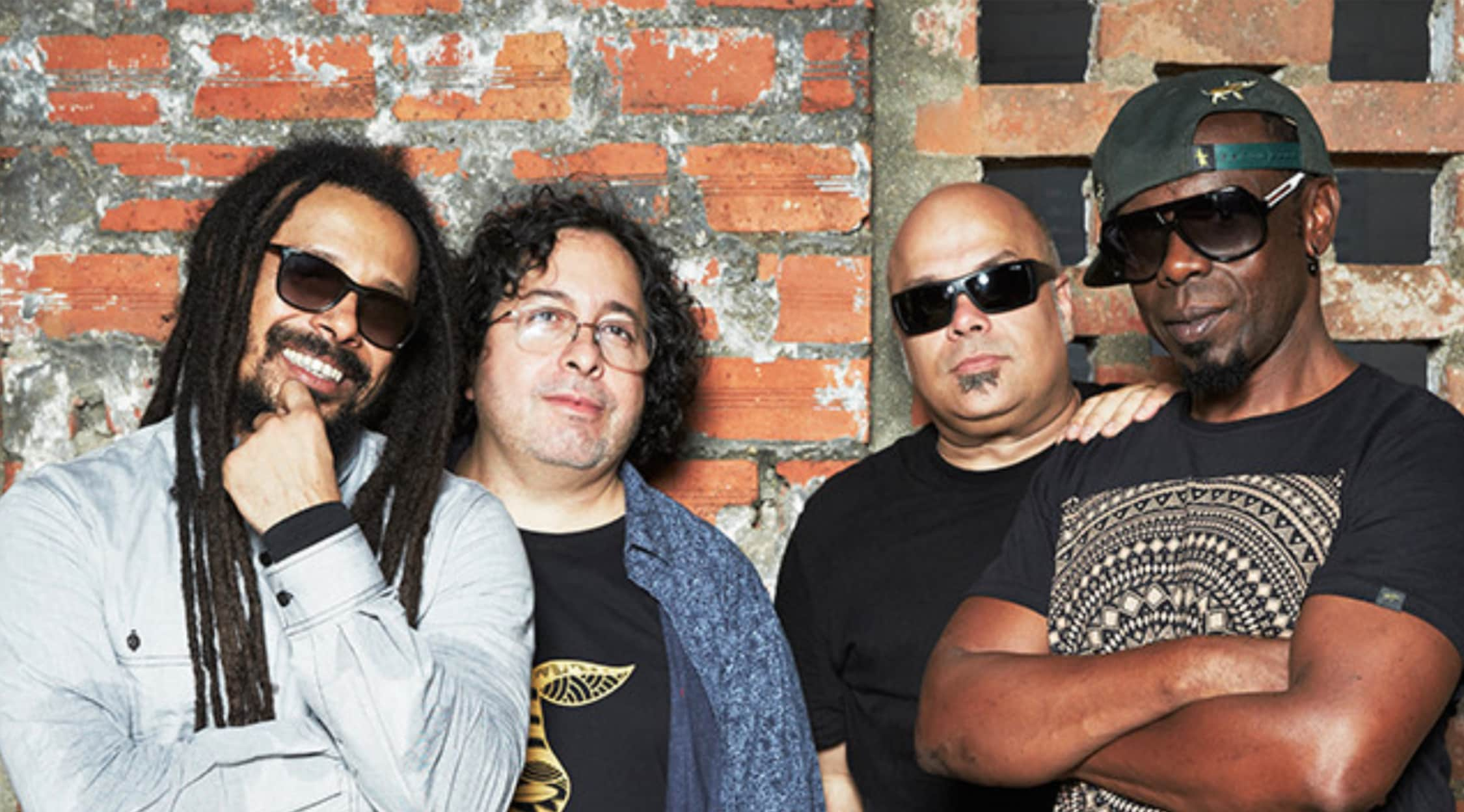 O Rappa Tickets
O Rappa Tickets
As far as Latin rock groups go, it doesn't get much better than Brazilian group O Rappa. Their specific blend of Latin music, reggae, and rock and roll creates a unique sound that has sustained the members and their fan base for over twenty years.
Schedule
O Rappa will bring their South American groove to Europe later this year. Following a show in Barcelona, Spain at the Festival Cruilla, they will be travelling to London to play the Electric Brixton. They will end the tour back in their home country of Brazil, playing the Viva O Rock 2015 festival in Cuiabá.
Trivia
O Rappa has been nominated for multiple Latin Grammy awards, and they have released six studio albums and two live albums over their musical careers. However, this band has had their fare share of heartbreak. Their original drummer, Marcelo Yuka, was shot in 2000 while resisting a robbery. He attempted to prevent the criminals from getting away by driving over them with his car. In the end, he was badly wounded by a gunshot, which left him paralysed from the neck down and unable to perform. This may be why many of their songs deal with the social issues that pervade their home city of Rio de Janeiro.
Band
Reggae artist Papa Winnie came to Brazil in 1993. He was interested in the Latin sound, and wanted to continue to play, but he had no one to play with. That's when he decided to look for other musicians, and found Marcelo Lobato, Marcelo Yuka, Alexandre Menezes and Nelson Meirelles to back him for his shows. Having enjoyed playing so much as a group, they decided to form a band, adding Marcelo Marcelo Falcão as a singer. Thus, O Rappa was born. Marcelo Lobato replaced Marcelo Yuka later on.
Breakthrough
While their first album was released in 1994, the self-titled O Rappa, their first real breakthrough had begun. It came on the 1996 album Rappi Mundi, in the cover of Jimi Hendrix's song 'Hey Joe' which found massive success with audiences.
Hit Albums
Following their breakout album Rappi Mundi, the group released Lado B Lado A in 1999. It was with this album that the group finally ascended in the awareness of the average music lover and began selling large amounts of records. Lado B Lado A sold over 150,000 copies, and their fame spread as the video for the song 'Minha Alma' won several awards at MTV Brasil's Video Music Awards. 2003 brought the release of O Silêncio Q Precede O Esporro, probably their most well regarded album. It was nominated for Best Brazilian Contemporary Pop Album at the Latin Grammy Awards, and received a 4/5 star rating from AllMusic, one of the titans of online music criticism.
Show Experience
O Rappa tickets provide a wholly unique experience. On one hand, you have the high energy of a hip hop show. On the other, the music tempered by the laid back attitude of the reggae that comes pouring out of lead singer Papa Winnie. Combine that with a rock show, and put it on stage in front of a choreographed laser light show which cuts through smoke machine fog, and you'll have a pretty good idea of the experience an O Rappa show can provide. The audience gets rowdy, and the band loves to rile them up so the crowd is going wild. Get ready.
Back to Top
Epic events and incredible deals straight to your inbox.