We didn't find anything nearby, but here's what's happening in other cities.
There aren't any events on the horizon right now.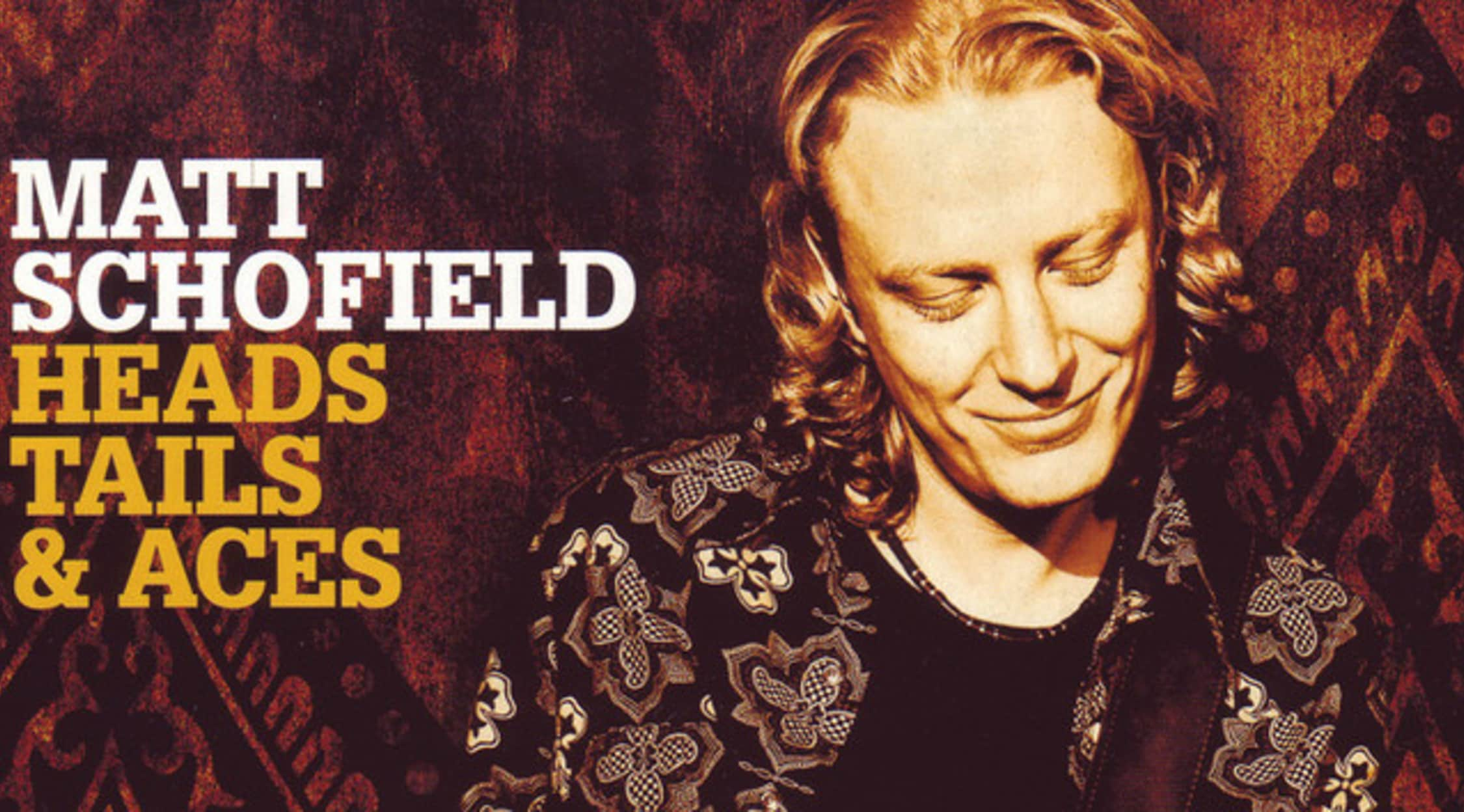 Matt Schofield Tickets
Matt Schofield's Guitar Blues
Matt Schofield is now widely regarded as one of the world's best Blues guitarists--an unlikely outcome for a kid born in Manchester, England during the 1970s. His writing and performing has been praised by fellow musicians around the world, putting him in the same category as the musical legends he's long admired.
Schedule
Matt Schofield tours throughout Europe and the U.S. year-round. Currently, he has upcoming shows scheduled in Glasgow, Scotland, Cardiff, Wales, St. Petersburg, Florida, and Ottersum, Netherlands, among other locations. Matt Schofield tickets are always popular due to his one-of-a-kind guitar skills and showmanship. Along with his headlining tour, Matt has also played music festivals around the world, like BluesFest 2013 at the Royal Albert Hall.
Trivia
In addition to touring and recording albums, Matt has a line of signature amplifiers and a "Blues Guitar Artistry" DVD available for musicians who want to learn from a master. The Two-Rock amps were introduced at the 2012 NAMM Show and is now considered a best-selling amp for the company in the UK and U.S.
Bands/Singers
Influenced by some of the greatest Blues guitarists of all time like B.B. King, Muddy Waters, Eric Clapton and Stevie Ray Vaughan, Schofield began honing his skills as a guitar player early in life. Throughout his career, Schofield has remained focused on improving his skills with each album he makes, collaborating with other talented musicians and continuing to grow as a writer, guitar player and singer. Schofield is backed by an organ trio during his live performances; a guitar player, organist and drummer play with him nightly. The Matt Schofield Trio has been made up of only Jonny Henderson on the organ, drummer Evan Jenkins and bass player Jeff Walker.
Breakthrough
The Schofield Trio's big break came in 2004 when their first live record, the aptly titled "The Trio, Live", was released by Nugene Records. The live record captured the group's unique fusion of Blues-Rock and Blues-Jazz, making it an instant favourite among Blues aficionados. This led to The Shofield Trio's first studio album, "Siftin' Thru Ashes" the next year. Nearly ten years later, Schofield has become one of the most influential guitar players in the world.
Hit Albums
In 2007, Guitar & Bass Magazine called Schofield one of the Top 10 British Blues Guitarists of All Time, kicking off a string of other accolades, honours and successes. "Heads, Tails, & Aces" earned Schofield the Album of the Year award at the British Blues Awards in 2009. His winning streak continued in 2010, 2011, and 2012, when he won the British Blues Awards Guitarist of the Year Award and later became the first artist inducted into the British Blues Awards Hall of Fame. In 2011, The Matt Schofield Trio's fourth album, "Anything But Time", reached Number 5 in the Top 10 Albums of 2011, according to Guitarinstructor.com and was Mojo Magazine's Blues Album of the Year.
Show Experience
As far as Blues guitar performers go, Schofield is one of the all-time best. Connecting with his audience and pushing the boundaries as a guitarist and performer have always been among his top priorities. Schofield is one of the rare artists who can improvise nearly an entire set, giving the audience a completely different event each time they see him play. The sheer power of the band's performances, especially in smaller venues, always moves people to their feet. For Blues fans, seeing Schofield and his band live is a must-see, once-in-a-lifetime experience.
Back to Top
Epic events and incredible deals straight to your inbox.