We didn't find anything nearby, but here's what's happening in other cities.
There aren't any events on the horizon right now.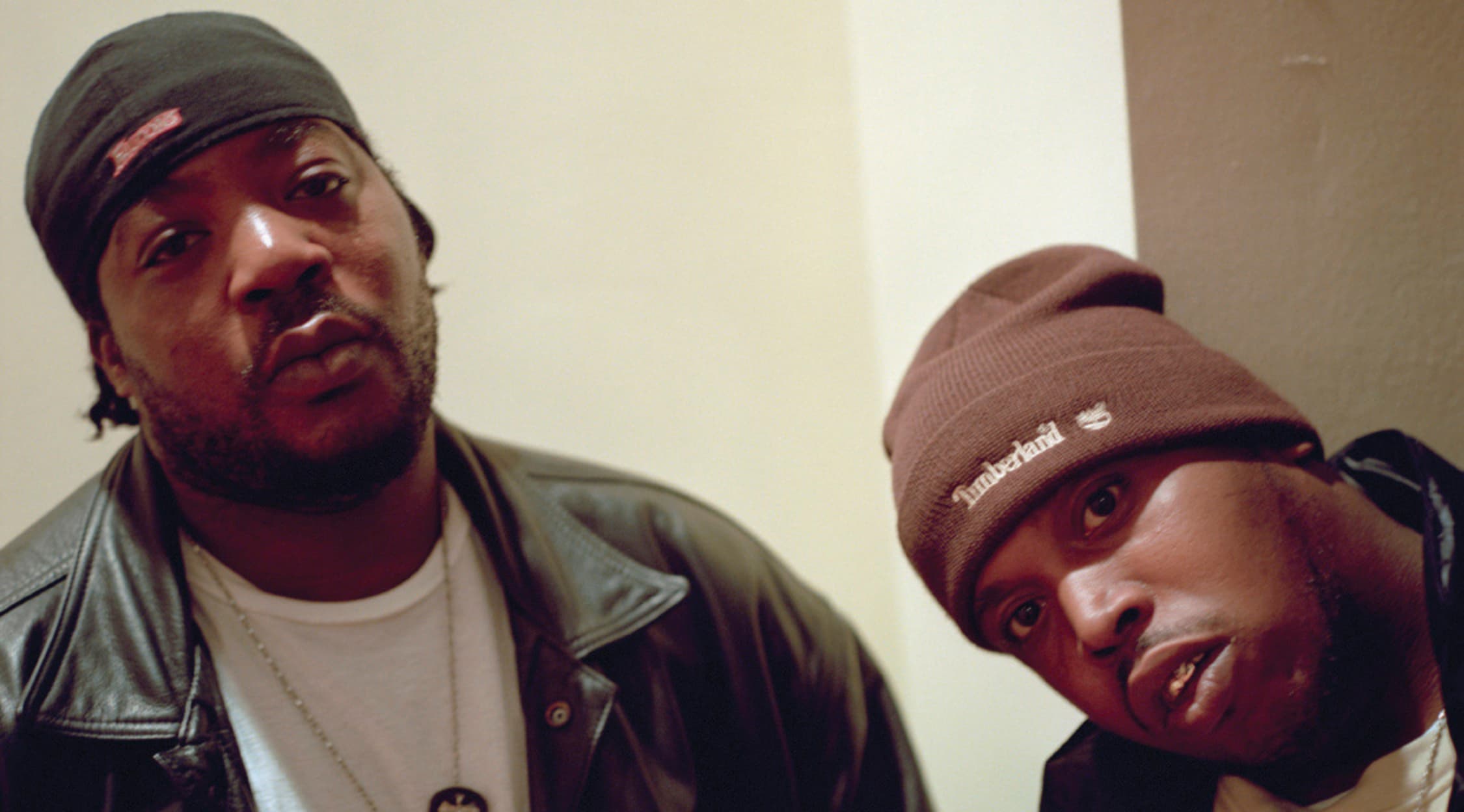 M.O.P. Tickets
What's Up with M.O.P.?
There is no shortage of rappers these days; there is, however, a very real minority of rappers who have managed successful careers for any substantial length of time, still sell record albums, and regularly tour. M.OP., better known as the Mash Out Posse, comfortably resides within this minority. A hip hop duo notorious for both their aggressive rapping style and their strong underground following, M.O.P. has carved out their place in the hip hop dynasty over the past two decades of producing hit music.
Schedule
Even though the duo hails from Brooklyn, New York, M.O.P. has garnered a following across Europe. Over the past few months, M.O.P. has gone across the pond to Europe to perform at a wide variety of different clubs, and will finish their European tour at venues like: Yaam in Berlin, Germany; the 02 Academy in Bristol, United Kingdom; the Epic Studios in Norwich, UK; Brixton Jamm in London and at Oxford's 02 Academy with Method Man and Redman, among other venues. M.O.P. tickets for all of these performances will be considered commodities before the end of the year.
Trivia
M.O.P.'s music is part of WWE superstar John Cena's entrance music, which always causes the crowd to freak out every time Cena is about to make an appearance during an episode. The duo of Lil Fame and Billy Danze say their sons used to love the fact that their father's music was played on WWE, even if they have since grown out of watching wrestling. The pair also threatened to sue the WWE unless the song was changed, though the lawsuit was dropped, and an outside settlement was suspected to be agreed upon.
Band
Lil Fame, legally known as Jamal Grinnage, and Billy Danze, legally known as Eric Murray, grew up in the neighbourhood of Brownsville, Brooklyn. The name Mash Out Posse came from a gang the pair formed when they were teenagers. Once they discovered hip-hop, they named their duo after their gang. While Fame was originally the DJ, he soon began to write his own rhymes with Danze. Their first real single, "How About Some Hardcore?", was included on the soundtrack for the movie House Party 3.
Breakthrough
In 1996, M.O.P. changed record labels, singing with Relativity Records instead, where they gained a slightly larger following by including Gang Starr's DJ Premier. By 1998 they had produced their third album "First Family 4 Life," which featured guest appearances of rising stars in the hip hop game like Jay-Z, Treach of Naughty by Nature, and Guru of Gang Starr. The album was the most frequently stolen item from HMV stores in New York City in 1998; it was clear that it was only a matter of time before M.O.P. came out with a mainstream hit.
Hit Albums
While M.O.P. had a loyal underground following, they never really broke out in the hip hop scene until 2000, when they released their 4th album, "Warriorz." The first single "Ante Up" began a steady rotation on mainstream radio, and the album rose to number 25 on the Billboard 200 chart. The second single off the album "Cold As Ice" also received regular radio play, and was even used in an Ice White toothpaste commercial in the UK. Both singles rose to number 7 and number 4 on the UK charts as well.
Show Experience
With their aggressive rapping style, M.O.P. has a predominantly male audience who know most of the lyrics to their music. While they sample a wide variety of different types of music in their songs, there are elements of rap rock in a lot of M.O.P.'s work, raising the volume at their shows significantly. With their ability to energise a crowd, the duo is ideal for medium-sized venues, where there is enough room for fans to move with the music, but not so large that the intimate intensity of their performance is lost.
Back to Top
Epic events and incredible deals straight to your inbox.