We didn't find anything nearby, but here's what's happening in other cities.
There aren't any events on the horizon right now.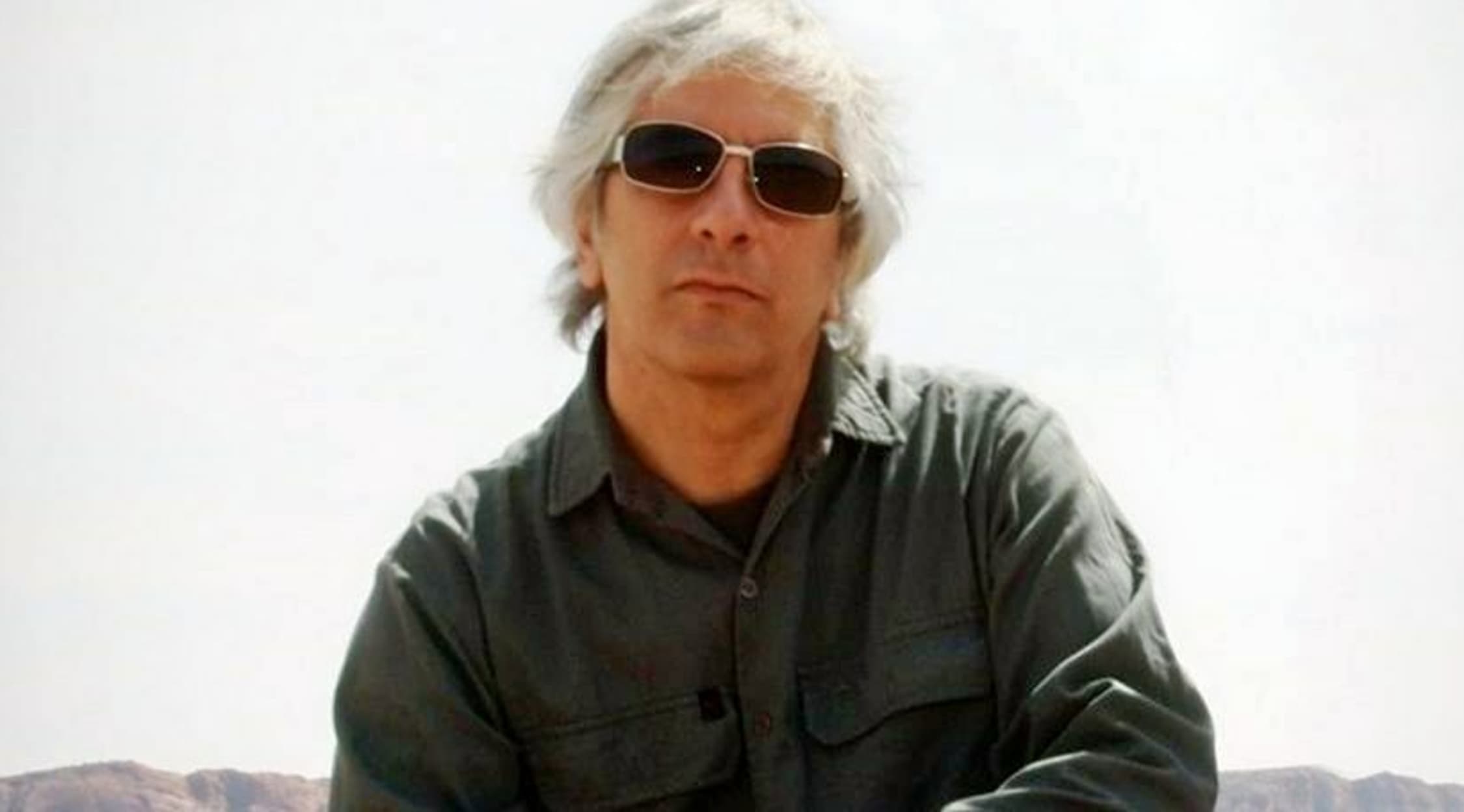 Rovi
Lee Ranaldo Tickets
Lee Ranaldo Schedule
If you have ever rocked out to the hit music of rock band Sonic Youth, you've heard the talents of Lee Ranaldo, co-founder of the band and best known singer/songwriter and guitarist for the outfit. Ranaldo is known around the world for his guitar talents, and he has even broken out of the Sonic Youth mold to experience success as a solo musician. Ranaldo is making the rounds out on tour and has been performing at well known venues like The Chapel in San Francisco, and fans are coming out by the thousands to see the Sonic Youth frontman in action on the stage. With upcoming performances across the country, Lee Ranaldo fans can check out a live performance and hear some of Ranaldo's biggest hits played loud and proud.
Lee Ranaldo Trivia
Guitar players and fanatics might recognize Lee Ranaldo as the guitarist of Sonic Youth, but the most knowledgeable fans and music buffs would know that Ranaldo is also one of the most renowned guitarists in the country. In fact, Ranaldo has even been dubbed one of Rolling Stone's Greatest Guitarists of All Time," rocketing his stock in the industry. Ranaldo is perhaps best known for his stint with the rock band Sonic Youth, although he has also been performing as a solo artist since then as well. This New York rocker has collaborated with artists all across the spectrum, lending his smooth guitar and producing talents to musicians and vocalists of all genres.
Lee Ranaldo Background
Before he was a guitar playing rock god, Lee Ranaldo spent years honing his craft on the East Coast. A native of Long Island, New York, Ranaldo was brought up cutting his teeth on musical instruments, studying at Binghamton University and joining a smattering of bands before cracking the industry with the start of the band Sonic Youth, which Ranaldo formed along with Thurston Moore and Kim Gordon. Even despite the international successes of Sonic Youth, Ranaldo began churning out solo releases as well, starting in the late 1980s wit his debut solo album From Here to Infinity. Today, Lee Ranaldo is involved with several collaborations and side projects, including the duo Drift, which is comprised of Ranaldo and his wife Leah Singer, as well as the outfit Text of Light, another compilation of musicians.
Lee Ranaldo Hit Albums
Lee Ranaldo is best known as part of the hit outfit Sonic Youth, although he has also performed in tons of collaborations and is a bona fide solo act as well. Ranaldo has been releasing solo albums since the '80s, and some of his most popular releases to date include From Here to Infinity (1987), Scriptures of the Golden Eternity (1993), Dirty Windows (1998), Music for Stage and Screen (2004), Maelstrom from Drift (2008), Between the Times and the Tides (2012) and Last Night on Earth (2013). Ranaldo has also seen success with his collaborations alongside William Hooker, which include albums like Envisioning (1995), The Gift of Tongues (1995), Clouds (1997), Oasis of Whispers (2005) and The Celestial Answer (2006). While part of Sonic Youth, Ranaldo could be heard recording red-hot albums like Sonic Nurse, The Eternal, Washing Machine, Experimental Jet Set, Trash and No Star, Goo, Dirty, Daydream Nation, EVOL, Bad Moon Rising, Sister, Rather Ripped and more, which became industry standards on the rock music scene. These days, regardless of whether he's recording with another musician or is performing alone, Lee Ranaldo is one red-hot guitarist whose talents never fail to impress the masses.
Lee Ranaldo Concert Experience
If you remember Sonic Youth songs like "The Diamond Sea," "Teen Age Riot," "Hey Joni," "Wish Fulfillment," "Tuff Gnarl," Candle," or "100%," you're undoubtedly in tune with rock star Lee Ranaldo. As a founding member of Sonic Youth and an incredible solo talent to boot, Ranaldo has been burning up the music industry with his huge hits over the last few decades and only continues to rise as even more red-hot compilations and partnerships come to fruition. Ranaldo has built an empire from Sonic Youth and parlayed it into everlasting success, and there are diehard fans across the country that flock to stages far and wide to see Ranaldo perform his big hits live in concert. Lee Ranaldo concerts are packed full of the guitarist's most popular songs to date, and his wide range of hits makes sure that Ranaldo performs some new songs as well as classic gems during every performance. Live music fans are constantly clamoring to get their hands on tickets to see Lee Ranaldo perform live in concert, and luckily concertgoers across the country will be able to attend a lively rock show when Ranaldo heads out on the road for an upcoming string of performances. With concerts heading into big venues as well as more intimate venues, there's something for every Lee Ranaldo fan at impending shows.
Back to Top
Epic events and incredible deals straight to your inbox.