We didn't find anything nearby, but here's what's happening in other cities.
There aren't any events on the horizon right now.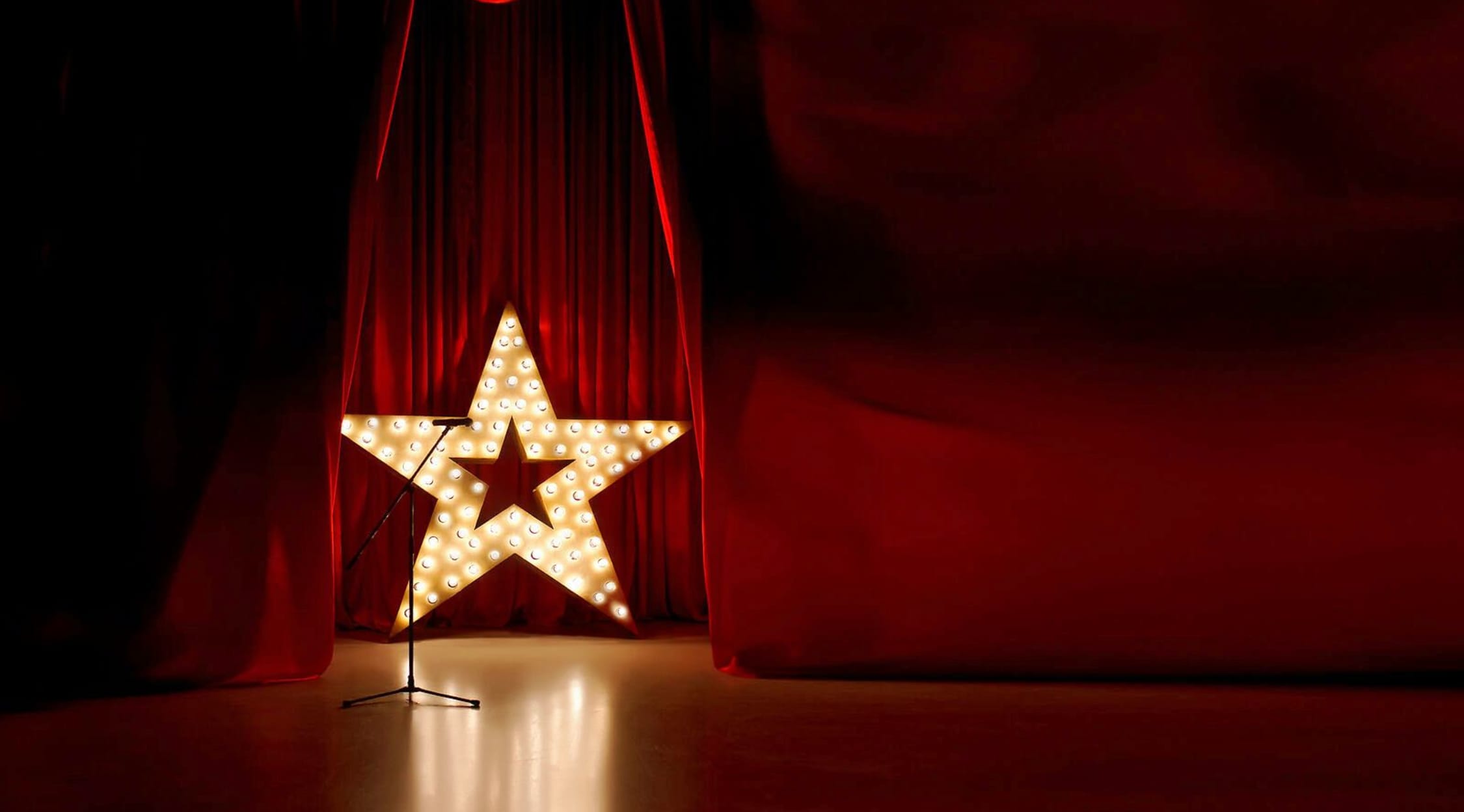 Adobe Stock
Larry David Tickets
Larry David Plot
Were you hoping to head out this weekend to see a comedy show that will have you rolling in tears? Well if you were looking to go out this weekend, StubHub has some great options for you, bringing some of the hottest upcoming concerts, stage shows, and sporting events to venues in your area! So if you were really hoping to laugh this weekend, head to StubHub and pick up your tickets to see a popular performer take the stage like Larry David! Larry David has been making audiences laugh since he first began performing stand-up comedy in the 1970's. By the early 1980's, Larry David had found a job writing for popular television shows like Fridays and Saturday Night Live. This would give him the opportunity to rub shoulders with other talented comedians, many of whom he would later cast in his next big hit show, Seinfeld. Seinfeld was written by Larry David and Jerry Seinfeld based around an idea for a show they had called The Seinfeld Chronicles. Seinfeld's success would secure Larry David's role as a talented comedian and give him the opportunity to move forward with such vehicles for his comedy as Curb Your Enthusiasm. If you're a fan of Larry David's work and wanted to see this talented performer when he takes to the stage next, head to StubHub and pick up your tickets to see this performer while they're still available!
Larry David Schedule
Were you hoping to see Larry David on the stage when he goes up next to speak at The Theatre at The Ace Hotel in Los Angeles, California? Well no matter where you were hoping to see Larry David, know that his popularity from his work on Seinfeld and Curb Your Enthusiasm makes it so that it might be difficult to get tickets to see him if you don't already have yours lined up. So head to StubHub as early and often as you can to check in and see if you'll be able to secure some seats for you and your loved ones so you don't miss out on a single second of Larry David's hilarious set!
Larry David Cast
Larry David is an accomplished writer and performer, often appearing in the works that he's written. Over the course of his lengthy career in the world of entertainment, Larry David has had the great fortune to appear alongside or write for such great actors and celebrities as Jerry Seinfeld, Julia Louis-Dreyfus, Michael Richards, Jason Alexander, Wayne Knight, Jeff Garlin, Susie Essman, Cheryl Hines, Richard Lewis, Ted Danson, Kaitlin Olson, J.B. Smoove, Vivica A. Fox, Wanda Sykes, David Schwimmer, Mel Brooks, Michael York, Martin Scorsese, Ben Stiller, Martin Short, Lucie Lawless, and more! Having worked for years on Seinfeld, Larry David got very acquainted with the cast and chose to bring some of those performers back to his show when he was writing Curbed Your Enthusiasm for HBO. It's easy to see why this talented writer and performer is able to get so many A-list stars to appear in his works given the quality of the comedy in everything he touches. Larry David's ability to make good decisions goes far beyond that of just the cast members he chooses to perform in his works, so if you were hoping to get a taste of why you should see Larry David perform on the stage this weekend, your best bet is to head to StubHub and pick up your tickets while you still can! Don't miss out on your chance to see this talented performer take to the stage near you and do what he does best! Pick up your tickets today!
Larry David Author
It's often been said that Larry David is far better suited as a writer than as a performer. That's not to say that his performing is off by any means, but simply that his writing is so good that anything else he does will pale by comparison (though many Curbed Your Enthusiasm fans would disagree, seeing as he performs flawlessly on the show that he also writes!). Many fans have been hoping for Larry David to release a book to perhaps get a better idea of whether or not he's like the character he plays on television. Unfortunately, Larry David has yet to write that book because he's been so busy focusing on his own comedy work and films that writing for a commercial audience simply hasn't caught his interests. Perhaps someday it will, but until you get the opportunity to see what Larry David has to say in book form, hear what he has to say in person! Head to StubHub as soon as you can to pick up your tickets to see this living legend of comedy perform live before your eyes! Don't miss out, get your tickets to see Larry David take to the stage and do what he does best today!
Larry David Trivia
Q: When was popular actor, writer, and comedian Larry David born?A: Popular actor, writer, and comedian Larry David was born on July 2, 1947.
Q: Where was popular actor, writer, and comedian Larry David born?A: Popular actor, writer, and comedian Larry David was born in Brooklyn, New York.
Back to Top
Epic events and incredible deals straight to your inbox.