We didn't find anything nearby, but here's what's happening in other cities.
2 events in all locations
-

Foro Pegaso, La Constitución Totoltepec, Estado de México, MX
-

Foro Pegaso, La Constitución Totoltepec, Estado de México, MX
3 tickets left on our site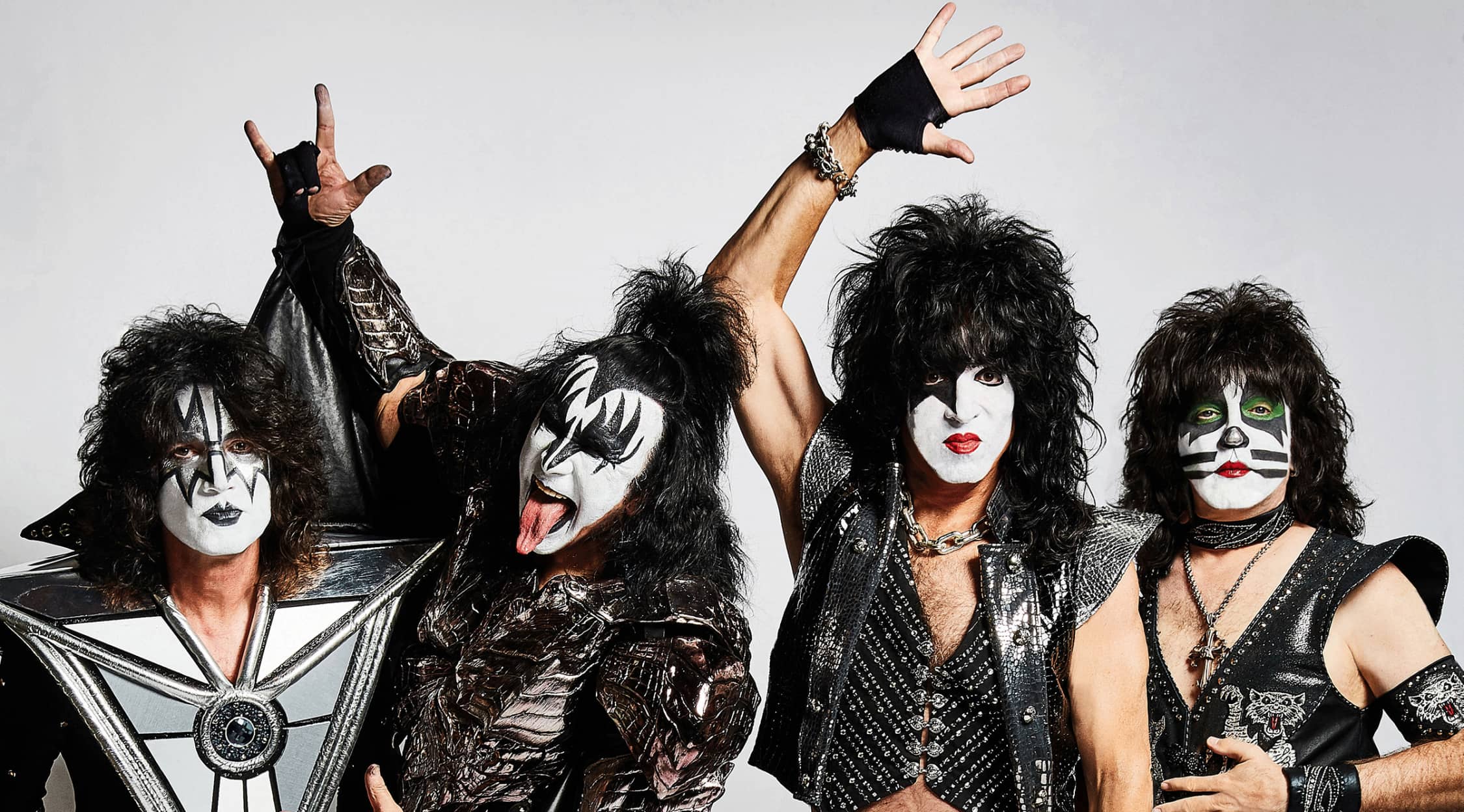 Kiss Tickets
KISS is one of the few bands that need no introduction. They've been rocking hard since 1973, all while creating some of the most memorable rock anthems in history. From record-breaking albums to feature-length films, KISS has done it all. And thankfully for fans, it looks like they'll be rocking and rolling every night and every day.
It may literally take less time to name off the places KISS hasn't performed than attempting to list everywhere they have. From the Pedreira Paulo Leminski in Curitiba, Brazil, to the Unmasked Tour which took them through Australia for the first time. From Budweiser Gardens in London, Ontario, to the Islington Academy in London, UK, in 2010. Upcoming dates will have them playing in SSE Hydro in Glasgow, Barclaycard Arena in Birmingham, Manchester Arena and the O2 in London. Fans who go to one of the KISS concerts will see that it is the show experience of KISS that's partially responsible for their overwhelming success. Bright lights, pyrotechnics, extravagant costumes and the very soul of rock and roll emanates from the stage once KISS steps from behind the curtains. Screaming from the fans is nearly non-stop, regardless of whether a song is being played or stage theatrics are going on between sets. Every band calls its show "an experience," but when it comes to KISS, anyone who's been to these concerts knows that it doesn't get much better - so secure your tickets at StubHub, assured by our industry first FanProtect>.
KISS biography
The record label that signed KISS was close to going out of business, and it was the band's breakthrough that ended up saving the company. Although KISS had attained moderate success, it was the 1975 release of Alive! that secured the band's breakthrough. The album's version of "Rock and Roll All Nite" landed the band on the Top 40 chart for the first time, and the album would end up achieving Gold status. KISS later admitted that they had added more excitement to the album by putting in additional audience noise.
Prior to the release of their debut LP, KISS was told by Warner Bros. Records that their deal would be ended if they didn't take off their makeup. Fortunately, the threat was never delivered upon. The band became so successful after this potential deal-breaker that Pantera's Dimebag Darrell learnt his roots from the band. The influence was so profound, in fact, that Dimebag was buried in a very limited-edition "KISS Kasket," a final request in Dimebag's will. Gene Simmons was the one to grant this request.
KISS has had several members come and go over the years. In fact, vocalists Gene Simmons and Paul Stanley, who perform on the bass guitar and rhythm guitar, respectively, have been the only two constant members over the band's career. Stanley and Simmons had formed a band they called Wicked Lester, but they abandoned it in 1972. They came across an ad placed by drummer Peter Criss, and after an audition, Criss was brought into the mix. Guitarist Ace Frehley joined the band in 1973, and the guys named the band KISS. They would play their first show to a crowd of three in Queens, New York. Drummer Eric Singer joined the band in 1991, and although guitarist Tommy Thayer had played with the band for years, he officially joined in 2002. These two round out the four that currently represent KISS.
There's no shortage of hit albums from KISS, and that's what likely keeps people coming back whenever KISS tickets are available. Although Alive! achieved great success, their 1976 album Destroyer reached Double Platinum status in America. Critics noted that it departed from the raw sound evident in their first albums, but songs like "Detroit Rock City" and "God of Thunder" still retained the band's soul. The band's albums would continue reaching Gold, Platinum and Double Platinum status for years, and even 1998's Psycho Circus with hits like "We Are One" and "Psycho Circus," would reach Gold status a full 25 years after the band got started. With this arsenal under their belt, what are you waiting for to get your tickets for the KISS 2017 tour?
Similar Artists to KISS
Don't stop after purchasing KISS tickets from StubHub. Check out all listings and tour dates for other great rock stars, from Alice Cooper to The Darkness.
Back to Top
Epic events and incredible deals straight to your inbox.