We didn't find anything nearby, but here's what's happening in other cities.
There aren't any events on the horizon right now.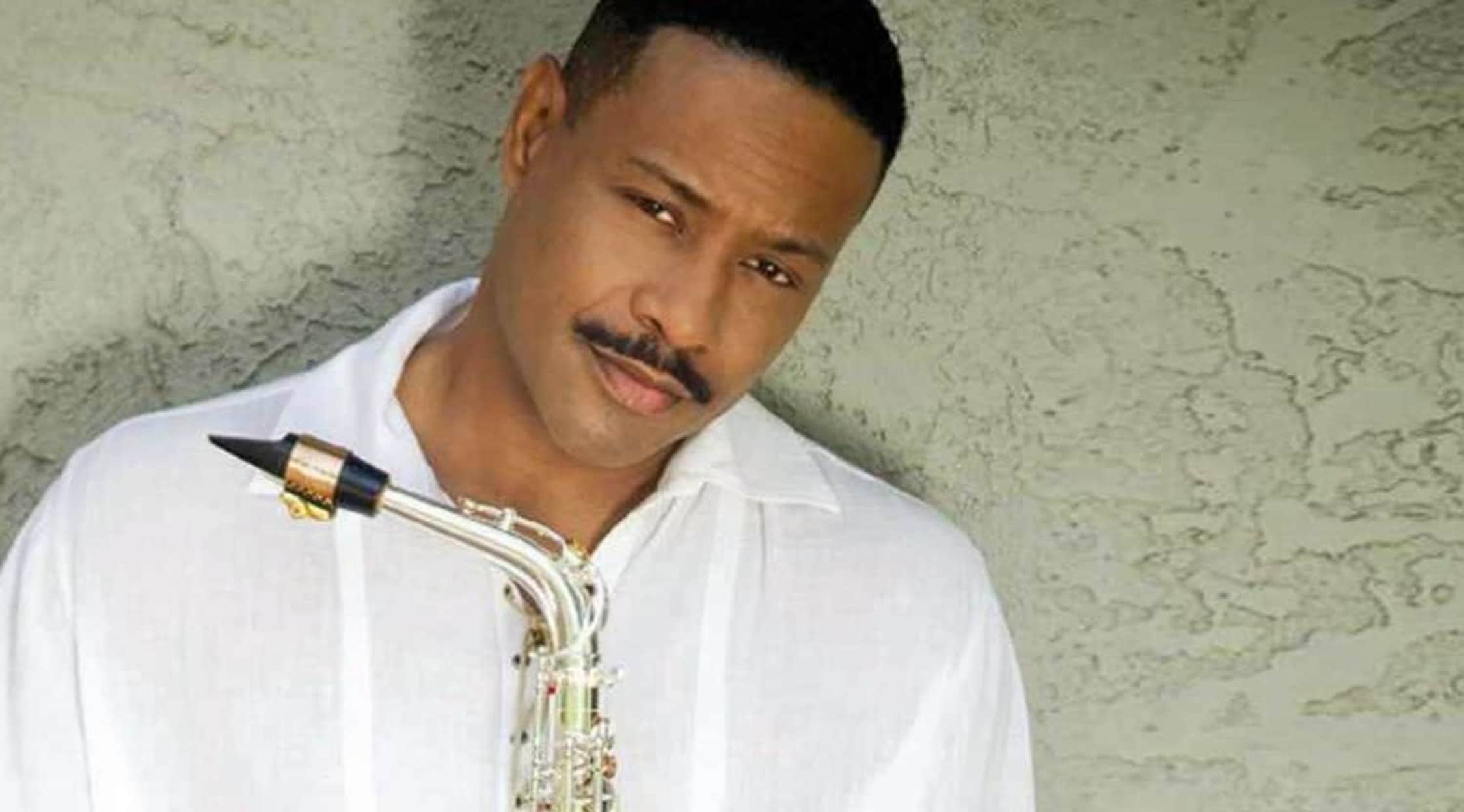 Kim Waters Tickets
Kim Waters Tickets
Jazz musician, writer, and composer Kim Waters is no stranger to romance. His love songs, infused with the sophisticated, sensual sounds of the saxophone, have been captivating fans since the late '80s, and continue to make a mark on the music industry. With a contemporary feel and a rhythm and blues flavor, Waters' music has a timeless feel to it.
Schedule
Waters and his saxophone are frequently found touring across the United States and playing beautiful amphitheatres like the Gem Theater in Kansas City, the Birchmere Music Hall in Alexandria, and the Ritz Theatre in Jacksonville. He appears in Austin at the One World Theater, and can frequently be found at jazz festivals such as the Las Vegas City of Lights Jazz and R & B Festival in the spring, as well as the Jazzy Summer Nights series in Maryland.
Trivia
Unlike many traditional musicians and bands, Waters' music is a family affair. The young Waters grew up in a musical family and began playing the violin at age 8. Waters' daughter, uncle, and father join him on stage to play the keyboard, bass, and drums, respectively. His wife, Dana Pope, is a well-known vocalist; she adds her silky voice to Waters' already elegant saxophone melodies to produce unforgettable sounds and songs that fans love. Watching Waters and his talented family play together is a true treat for fans that are fortunate enough to catch one of these family-fueled live shows.
Band
Waters generally tours solo. However, he has been a member of a jazz ensemble band since 2004, cleverly called The Sax Pack. This group consists of Waters and two other saxophonists, Jeff Kashiwa and Steve Cole. At some concert dates, lucky fans will get to experience the magic of The Sax Pack, who tour together fairly frequently. Waters also plays with the Jazz All Stars, which is a rotating group that consists of artists such as Peabo Bryson and Brian Simpson.
Breakthrough
Waters released his first album, "Sweet and Saxy", in 1989 to glowing reviews, but it was really his 2004 release, "In the Name of Love", that put Waters on the music map. The disc sold millions of copies and reached the #2 spot on the Billboard charts. With heavy radio airplay, plenty of touring, and Waters' ability to cover songs like R. Kelly's "Step in the Name of Love", fans flock to hear the instrumental melodies that made Waters a household name in the world of jazz music.
Hit Albums
Though Waters has spent plenty of time on the Billboard charts, he continues to amaze his fans by producing even more fantastic albums, including the 2014 release "Silver Soul". Meant to celebrate Waters' 25 year career as a professional jazz musician, his 20th solo album combines a funky sound with the smooth tracks Waters is known for, and features guest singers such as Zendaya, as well as a cool cover of John Legend's top hit, "All of Me".
Show Experience
While some fans consider Waters' live shows relaxing or peaceful, others enjoy the sheer romanticism of the melodies and songs. Fans with Kim Waters tickets may get a special surprise at the concert, such as a guest appearance by noteworthy musicians like Jeffrey Osborne or Nick Collione. With the addition of Waters' wife bringing vocals to some of his most popular songs, a Waters live show is always a five star experience. The high energy level that the handsome Waters brings to his instrument creates an exciting atmosphere, and the showmanship and professionalism he displays keep fans captivated, clapping, and smiling.
Back to Top
Epic events and incredible deals straight to your inbox.