We didn't find anything nearby, but here's what's happening in other cities.
There aren't any events on the horizon right now.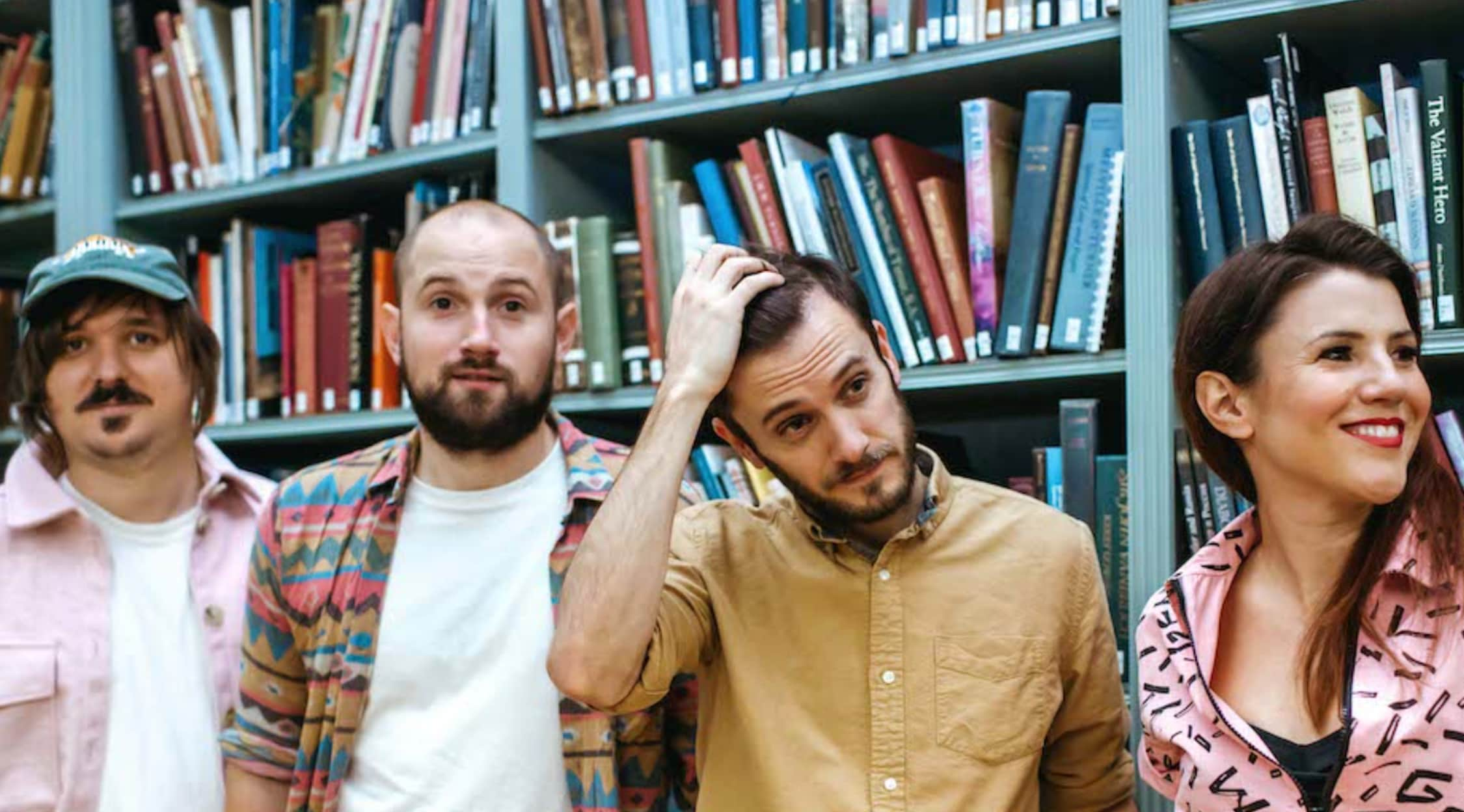 Keston Cobblers Club Tickets
Keston Cobblers Club Tickets
Keston Cobblers Club have a knack for writing original songs that feel timeless, with a sound that's indebted at once to traditional folk songs as well as catchy indie rock. The band incorporates soaring vocal harmonies, lush orchestration and jangly melodies that stick in your head. Their songs frequently incorporate brass, strings and accordion, all in the service of their troubadour-esque storytelling and catchy songwriting. Garnering glowing comparisons to bands ranging from Beirut to Of Monsters and Men, Keston Cobblers Club is a group that you have to see before everyone knows their name.
Schedule
Keston Cobblers Club has upcoming shows all over the United Kingdom and continental Europe. They'll be hitting cities including Rouen and Colmer in France; Nuremberg, Munich, Berlin, Hanover, Cologne and Dresden in Germany; and Zurich and Basel in Switzerland. Finally, they'll return to the United Kingdom, performing at venues including Electric Circus in Glasgow, The Met in Bury, The Bodega in Nottingham, Brudenell Social Club in Leeds, the Portland Arms in Cambridge, and The Hope and Ruin in Brighton.
Trivia
Named after an 18th-century cobbler and violinist from their hometown of Kent, Keston Cobblers Club revel in folk tales and half-truths, a dreamy, nostalgic storytelling that blurs the line between fact and fiction. Supposedly, the band's eponymous violinist sang in a local tavern to lament his lack of business as a cobbler. People were soon out of their seats and dancing up a storm. Next thing he knew, the local bard was both a legendary musician and a highly successful cobbler.
Band/Singer
The highly entertaining history of the band on their website traces the group's roots to the band members' fortuitous meeting as toddlers. Later, they went to school and played in youth orchestra together. The band consists of brother and sister Matthew Lowe and Julia Lowe, supplemented by the talents of Tom Sweet, Bethan Ecclestone and Harry Stasinopoulos. The group's brass section is essential to the band's live sound, and their recordings are also supplemented by a range of orchestral musicians. They've built a significant grassroots following through stellar songwriting and constant touring since their first release in 2009.
Breakthrough
Keston Cobblers Club jumped onto the national scene seemingly out of the blue, prompting Steve Lamacq from the BBC to ask, "Where did this band come from? One of the best new discoveries I made." Their summer 2015 release Wildfire marked their major label debut on Absolute/Universal, leading to rave reviews from major publications including The Guardian.
Hit Albums
The band's releases include the catchy 2013 EP, A Scene of Plenty, and its 2014 follow-up, A Pocket Guide to Escaping. Their first indie label releases were Welcome to the Club!, put out on Beatnik Geek, and One, For Words. With their 2015 album Wildfire, released on Tricolour Records and distributed by Universal, Keston Cobblers Club have reached a new level of major-label success.
Show Experience
Keston Cobblers Club refined their sound live on stage through years of frequent touring at festivals and in clubs, and they're still a band best experienced in person. Matthew and Julia Lowe's charming stage banter with each other and with the audience will delight everyone with Keston Cobblers Club tickets, and the group's complex arrangements are clearly tightly rehearsed. The band always encourages dancing, clapping and singing along at their shows."
Back to Top
Epic events and incredible deals straight to your inbox.