We didn't find anything nearby, but here's what's happening in other cities.
There aren't any events on the horizon right now.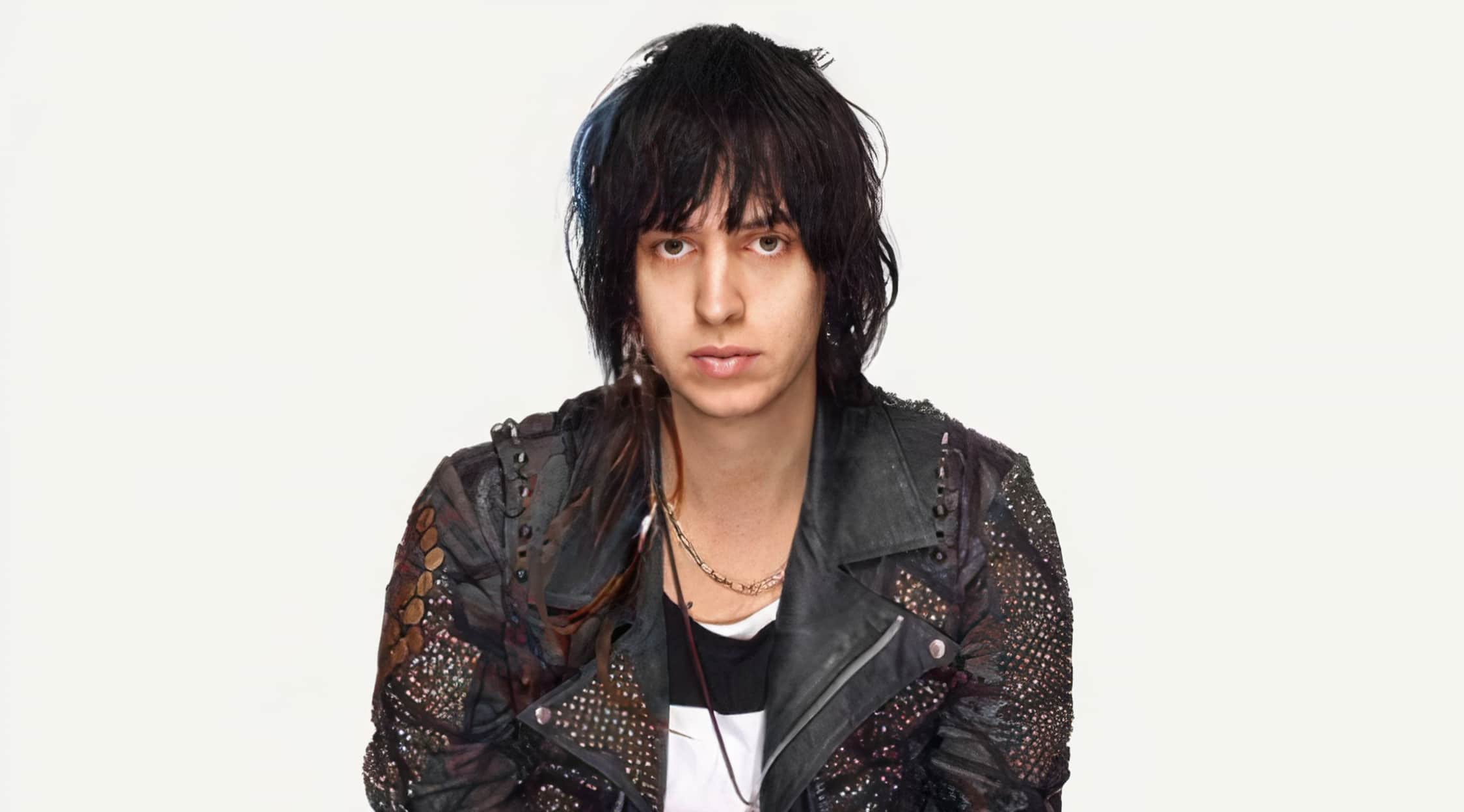 Julian Casablancas Tickets
Julian Casablancas: The Musical Hero of Lower Manhattan Looks to Experiment
Led by Julian Casablancas, The Strokes retooled the Velvet Underground's Lower Manhattan music scene in 2001. The two-guitar drone, snaking melodies, and the band members' studied, cool affect were all part of the package, and it created the hottest scene in American music since grunge ruled the Pacific Northwest. Today, Casablancas is fronting a new band: Julian Casablancas + The Voidz
Schedule
Julian Casablancas + The Voidz are on tour in support of their debut album, Tyranny. Rolling Stone described the vibe of the album as "dark and apoplectic" and "the sound of a man shedding his skin." The band has several gigs scheduled in the U.S., including stops in Minneapolis, Detroit, Chicago, New York, and the House of Blues in Boston. Casablancas and crew will then go to Europe, where they'll tear up the stage in London, Paris, Amsterdam, Berlin, and Copenhagen. The Strokes haven't toured much in recent years, so fans are going to be purchasing Julian Casablancas tickets faster than you can say, "Is this it?"
Trivia
Julian Casablancas looks the role of a hard-partying rock star, but in the past decade he's shed that cliche and become a family man. In an article entitled '22 Things You Learn Hanging out With Julian Casablancas,' it was revealed that Casablancas no longer drinks, he recently had a son, and he's left New York City and moved to a more peaceful place upstate.It was also revealed that Casablancas is a huge soccer fan and he's working on building an electric folding bicycle.
Band
Dishevelled and outfitted in a leather jacket, Julian Casablancas became an iconic front man with The Strokes, the popular New York band that exploded out of the seamy side of the City in 2001 with the garage rock album, Is This It.
The Strokes are on hiatus, but Casablancas hasn't gone away. He's formed a new band, a shredding art-punk outfit called Julian Casablancas + The Voidz, whose debut LP, Tyranny, is a death-metal howl of uncompromising experimental rock.
Breakthrough
Contrary to an oft-mythologised history, Julian Casablancas and The Stokes didn't achieve overnight success with Is This It. The band struggled for two years, playing dive bars and small venues in New York with fewer than 100 people in attendance. However, when the breakthrough came, it came fast.
The Strokes led the garage rock revival in 2001. Is This It went on to sell over 5 million copies. In 2009, Rolling Stone placed Is This It on its list of the Greatest Albums of the Decade. The album also ranked No. 8 on Rolling Stone's list of Best Debut Albums of All Time.
Hit Albums
Julian Casablancas released five albums as the front man of The Strokes. In 2009, he released a solo album, Phrazes of the Young, before forming Julian Casablancas + The Voidz. All of the albums he's released have been commercially successful, but none have equalled the early success of Is This It. Phrazes of the Young peaked at No. 35 on the U.S. Album Chart and No. 10 on the Alternative Chart.
Show Experience
Julian Casablancas + The Voidz are an experimental, art rock outfit. The use of multiple video screens and lights create a full-sensory experience. More importantly, Casablancas recently said that playing old material from The Strokes "leaves him numb," so don't expect any of the band's songs in the set list. "A little while ago, I saw someone perform a cover of some Top 40 song in an empty bar, like he probably just learnt it two days ago. He was probably enjoying playing that more than I enjoy playing 'Last Nite,' said Casablancas.
Back to Top
Epic events and incredible deals straight to your inbox.