We didn't find anything nearby, but here's what's happening in other cities.
There aren't any events on the horizon right now.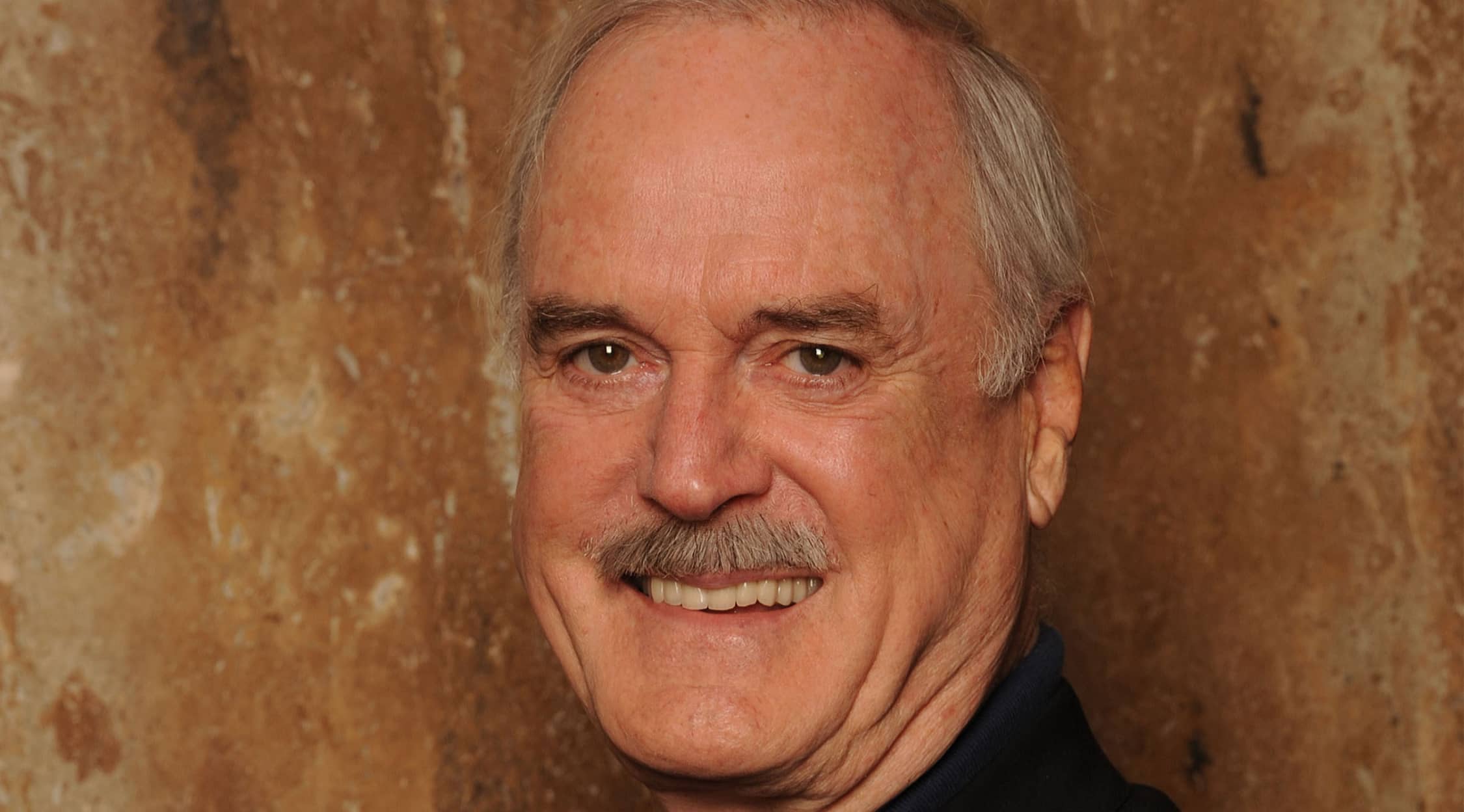 John Cleese Tickets
John Cleese's "So Anyway …"
Best known for co-founding Monty Python in the late 1960s, English comedian, actor and writer John Cleese has been a fixture in the comedy world for nearly half a century. In that time, he has starred in various television series, including the classic British comedy "Fawlty Towers," numerous Hollywood films, many of which are considered as classics today or achieved incredible success at the box office, and has pursued other artistic and comic pursuits.
Plot
Cleese's latest effort has been writing his autobiography entitled "So Anyway …", chronicling how he went from being a shy young man in Weston-super-Mare to a comic legend. For example, he describes his terrifying first public appearance at the tender age of 8 and five-sixths years old at St. Peter's Prep School, as well as how he met Graham Chapman, the man who would be his writing partner for more than two decades. The book is, of course, populated with Cleese's adept sense of humour, as well as various musings and philosophies about the world, which he has chronicled over the past half century as a comedian.
Schedule
Cleese is taking his book tour on the road through his home country of the United Kingdom. This tour will stop in places such as the Cheltenham Literature Festival, the Cambridge Arts Theatre, the Aylesbury Waterside Theatre, EICC in Edinburgh, Cadogan Hall in London, the Marlowe Theatre in Canterbury, Tunbridge Wells Assembly Hall and Colston Hall in Bristol. Since this live book tour will undoubtedly be popular, get John Cleese tickets as soon as you can.
Trivia
While "So Anyway …" is most likely all true, Cleese has changed his past before, just to see if anyone would notice. During the early 1970s, Cleese would regularly add fake films to his annual filmography listing in Who's Who. Fake films included "The Bonar Law Story," "Abbot & Costello Meet Sir Michael Swann," and "Confessions of a Programme Planner." Cleese admitted to this joke in the 1980s, though these fake films will occasionally still make poorly researched reference books and bios published about him today.
Cast
The only cast members in John Cleese's live book tour will be John Cleese himself, though it wouldn't surprise anyone if various friends of Cleese showed up, including fellow actors and comedians he has worked with over his long career, everyone from the talented crew of fellow actors and comedians who worked alongside him in Monty Python to Kevin Kline or Jamie Lee Curtis who acted with him in "A Fish Called Wanda" to any of the Muppets, who Cleese has acted beside regularly on Sesame Street and in their movies throughout his career.
Original Author
Unless other facts are discovered in the future, the original author of John Cleese's autobiography "So Anyway …" is John Cleese. However, could this just be a very well disguised gag by Cleese?
Producers
The Live Book Tour for John Cleese's autobiography "So Anyway …" is produced by Phil McIntyre Entertainments, who has been producing, promoting and representing some of the finest entertainers and shows in the UK and the world since 1974. They have done a number of hit stage plays in the past, like Gasping, Silly Cow, Slip of the Tongue, Waiting for Godot, Smaller and Laurence Olivier's classic Popcorn. They also produced the musical collaboration "We Will Rock You," with Ben Elton, Robert De Niro and Queen. In other words, the producers of Cleese's live book tour are some of the best in the business and will most likely deliver a memorable show.
Back to Top
Epic events and incredible deals straight to your inbox.