We didn't find anything nearby, but here's what's happening in other cities.
There aren't any events on the horizon right now.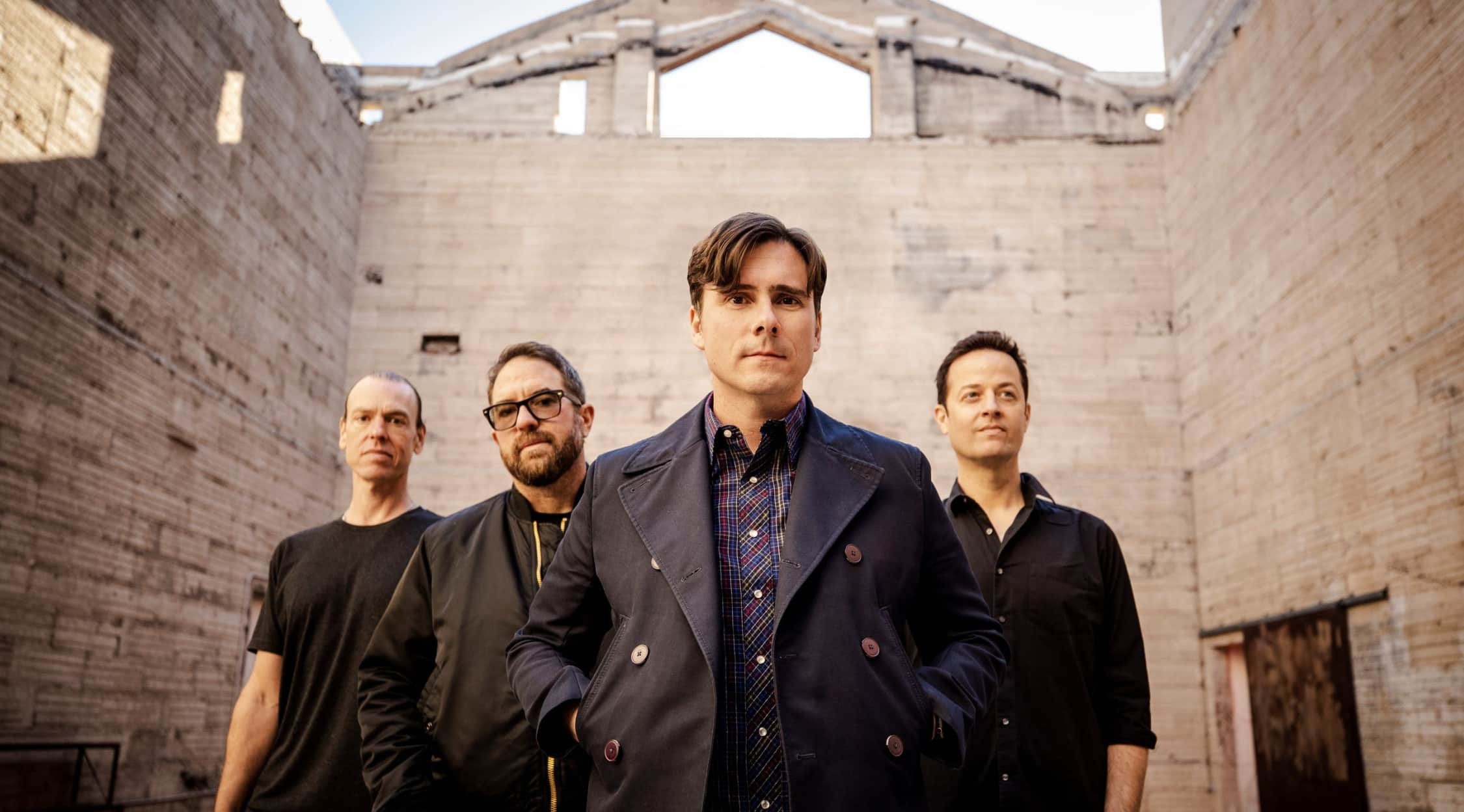 Jimmy Eat World Tickets
Jimmy Eat World - Pop Punk Alchemists Tour UK in November 2016
One of the more distinctive bands to emerge from the 1990s American pop punk explosion, Jimmy Eat World are celebrated for putting emotive spin on the playful hybrid-genre.
Their infectious smash hit breakthrough single 'The Middle' has become affectionately known as "the best song for a bad time", and album Bleed American has been cited as major precursor to the late 2000s emo scene - but don't hold that against them. They remain leagues above the bands they help spawn, and are still going strong in 2016. The band will visit the UK in November as part of their world tour, in support of their ninth album Integrity Blues. Don't miss out - buy Jimmy Eat World tickets now on StubHub.
Jimmy Eat World - Masters of 'The Middle' Still Going Strong
Forming in 1993 in Arizona, Jimmy Eat World started out as a pop punk outfit in the same vein as newly emerging bands like NO FX and Face to Face. With raspy frontman Tom Linton as their leader, they blended into the rapidly rising genre with a sound characterised by formulaic fast tempos and power chord changes. Despite pop punk growing in popularity, Jimmy Eat World began to move away from the movement, exploring a sound far darker and more complex than their peers. By the mid-1990s, clean-toned singer-guitarist Jim Adkins became the voice of the band, and they looked to cult hit Denver emocore act Christie Front Drive to shape their maturing sound. They diverted from the status quo by layering heartfelt lyrics on multifaceted guitar chords, creating their own bespoke blend of alternative rock and power pop.
In 1999, they released their third album Clarity, which is now a considered a cult hit despite being largely overlooked upon release. Indeed, today it's hailed as one of the biggest influences on later emo music. Commercially unsuccessful in a climate dominated by teen pop, the complex LP flopped and the band were dropped by their record label. This proved to be a blessing in disguise, as the futility of their situation inspired them to write their signature song 'The Middle'. In 2001, the band gained commercial success with their fourth record - the transatlantic breakthrough album Bleed American, buoyed by the top 20 singles 'Bleed American', 'Sweetness' and 'A Praise Chorus'. Their most successful song 'The Middle' reached top five of the Billboard Hot 100 and number one on the Billboard Modern Rock charts.
In the years since, they've released a slew more cult hit albums including Futures (2004) and Chase This Light (2007). Don't miss out on your chance to see them perform their latest record Integrity Blues live on our shores. Buy Jimmy Eat World tickets now on StubHub.
Similar Artists on Tour
Carry on rocking after buying Jimmy Eat World tickets. Find tickets and tour dates for other acclaimed alt-rock outfits including Yellowcard and Lower Than Atlantis on StubHub.
Back to Top
Epic events and incredible deals straight to your inbox.