We didn't find anything nearby, but here's what's happening in other cities.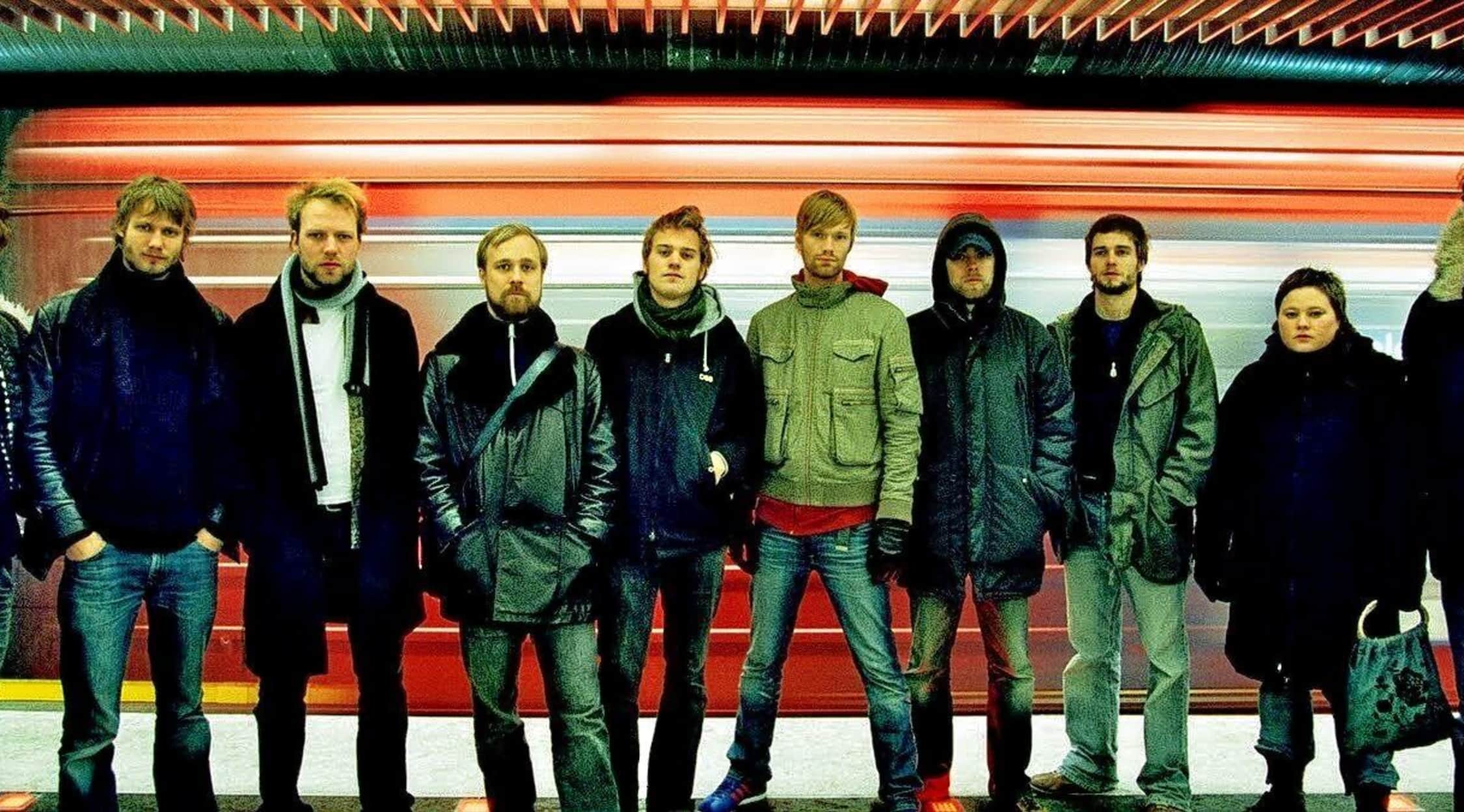 Rovi
Jaga Jazzist Tickets
Jaga Jazzist Tickets
While Jaga Jazzist's music is grounded in jazz, they also dabble with electronica, rock, rap and classical music influences. This diversity is reflected in the band's eclectic roster of instruments -- on any track you may hear electric guitar, vibraphones, trumpets, tubas and trombones, along with riffs reminiscent of everyone from jazz greats John Coltrane and Don Cherry to experimental bands like Squarepusher and Stereolab. It's a melodic fusion of styles captured in a contemporary format and performed by top-notch and innovative instrumentalists.
Schedule
Jaga Jazzist have performances scheduled throughout the UK and Europe. Upcoming shows include concerts at the Esch Sur Alzette in Luxembourg, the Melkweg Oude Zaal in Amsterdam, and the Electric Brixton in London, England. For more information about Jaga Jazzist tickets in your city, check online for the latest updates on performance dates and show time.
Trivia
Founding member Lars Horntveth was only 15 when he and his siblings founded the band. Originally, the trio planned to start a hip-hop band, and even recorded a rap/hip-hop album. However, they changed directions after getting guidance from music producer Jørgen Træen, who encouraged them to explore the idea of fusing jazz with hip-hop and electronic music.
Band
Founded in Oslo, Norway, in 1994 by siblings Lars, Martin and Line Horntveth, Jaga Jazzist released its first album, "Jævla Jazzist Grete Stitz," in 1996. The album immediately garnered attention for the group due to its almost-whimsical take on jazz, as well as their willingness to draw on seemingly-incongruous genres, such as techno music and rap. Their 1998 EP "Magazine" helped pave the way for full-time touring, and led to a record deal with Warner. After the release of their hit album "A Livingroom Hush," the group won mainstream fame and became a favourite on the world music tour circuit. With more than 20 years of performing now under their belt, Jaga Jazzist continues to make waves with their eclectic attitude that everything, musically speaking, is ripe for fusion.
Breakthrough
In 2002, Jaga Jazzist released their second album, "A Livingroom Hush," an appealing melodic mix of cinema-style themes, lounge jazz and instrumental rock. The album won the Alarm Prize for best recording in Norway. Later that year, the album was chosen by BBC listeners as the Best Jazz Album of the Year.
Hit Albums
In 2013, Jaga Jazzist had another hit with their album "Live with Britten Sinfonia," a compilation between the group and Britten Sinfonia, a British-based chamber orchestra. The album won critical acclaim with reviewers and fans worldwide.
Show Experience
At a Jaga Jazzist concert, you should expect to hear a compelling range of musical styles, ranging from funky techno-pop experimentation to sweeping cinematic-style melodies and old-school bebop jazz riffs. Audience members tend to be real music lovers here, but music lovers with totally diverse tastes. You'll hear lots of cheering after especially cool riffs or super-funky instrumentals, as fans totally get into what's going on onstage, while the synchronised lighting effects will dazzle you from above. At times, it's like a jazz jam session on steroids -- at other times, it's more akin to a contemporary symphonic performance. One thing you can expect is total audience enthusiasm, as well as a good performance that will bring fans to their feet, even in the middle of a song.
Back to Top
Epic events and incredible deals straight to your inbox.