We didn't find anything nearby, but here's what's happening in other cities.
-

Three Sisters Park, Chillicothe, IL, US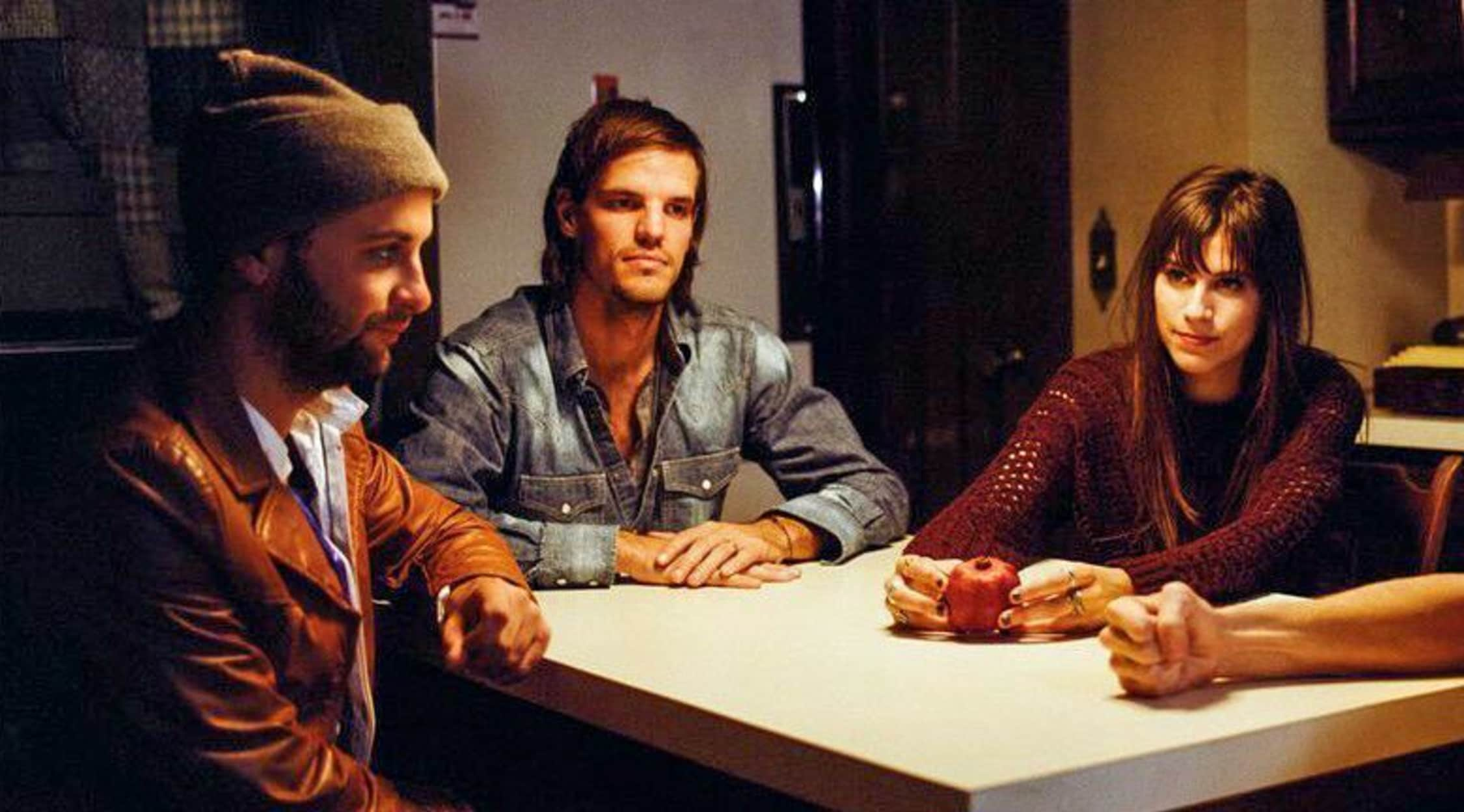 Rovi
Houndmouth Tickets
Houndmouth Tickets
Houndmouth formed in 2011 and markets itself as an alternative blues band. Some of the group's music includes elements of alternative country, rock or folk rock as well. Some music industry publications say that Houndmouth combines some of the best sounds in roots and rock music on the scene today.
Festival Fame
Houndmouth got its start by playing some local gigs in the Indiana region and branching out a bit to a few areas beyond it. After a short time, the group was slated to perform at prestigious music festivals like Lollapalooza and SXSW. The festival shows allowed Houndmouth to gain a following while promoting its self-titled debut extended play. A record producer in the crowd at one of the group's shows was impressed by its style and offered a contract shortly thereafter. The band's following and public concert opportunities have increased a lot since it dropped a debut album in 2013. Houndmouth continues to fill both large and small venues with adoring fans.
Where can I buy Houndmouth tickets?
When you've been waiting to go see Houndmouth live, the last thing you want to do is worry about ticket availability or not finding the right venue to see the band. Thanks to StubHub and an agreement with partners at FanProtect, purchasing your tickets to the next Houndmouth concert could not be simpler, and you'll be able to see everything on the upcoming Houndmouth schedule when buying securely through the desktop site or mobile app.
Who plays in Houndmouth?
Almost all of the original members of Houndmouth will appear live when you see the group at a concert. Only keyboardist Katie Toupin is no longer with the band, having left to pursue different career opportunities. According to Houndmouth, Caleb Hickman now takes care of keyboardist duties when the band is on a tour circuit. In addition, Drew Miller and Graeme Gardiner are now part of Houndmouth and play saxophones. Shane Cody takes care of the drums and Zak Appleby is on the bass guitar. Matt Myers plays a standard guitar, and both he and Appleby lend vocals to the band.
Is Houndmouth touring now?
Yes, you can catch Houndmouth at a variety of locations on the current tour schedule. Feel free to check StubHub to see what upcoming shows the band has and where to find it playing. Houndmouth typically divides tour legs depending on the region, and the group is currently working its way through various US cities.
Will Houndmouth visit a city near me?
There's still time to catch Houndmouth in almost a dozen cities across the U.S., so it is possible that the band is coming to a town near you. Some of the locations on the Houndmouth schedule include Austin, Brooklyn, Atlanta and Nashville. These are just a few of the cities in which you can see the band perform live. You'll find complete listings at StubHub.
What can you tell me about the venues for Houndmouth?
Your choice of venue just depends on whether you'd prefer to see Houndmouth in a big or intimate setting. The group will perform at places like Iron City in Birmingham or Mercy Lounge in Nashville, just to name a couple of possibilities.
What is a Houndmouth setlist like?
The live setlist for Houndmouth usually includes tracks from each of their full-length works. These songs might come from From the Hills Below the City from 2013, Little Neon Limelight from 2015 or Golden Age from 2018. Whatever the case, you can be sure that each Houndmouth performance will be filled with a nearly perfect blend of those blues and rock sounds that fans have come to know and admire.
How long does a Houndmouth concert last?
The precise length of a Houndmouth concert can vary from one performance to the next. It depends on which songs the band chooses for its setlist. There might also be an encore performance at the end of a live show. However, the band's latest album includes a series of tracks that add up to about 35 minutes in total.
Back to Top
Epic events and incredible deals straight to your inbox.