We didn't find anything nearby, but here's what's happening in other cities.
There aren't any events on the horizon right now.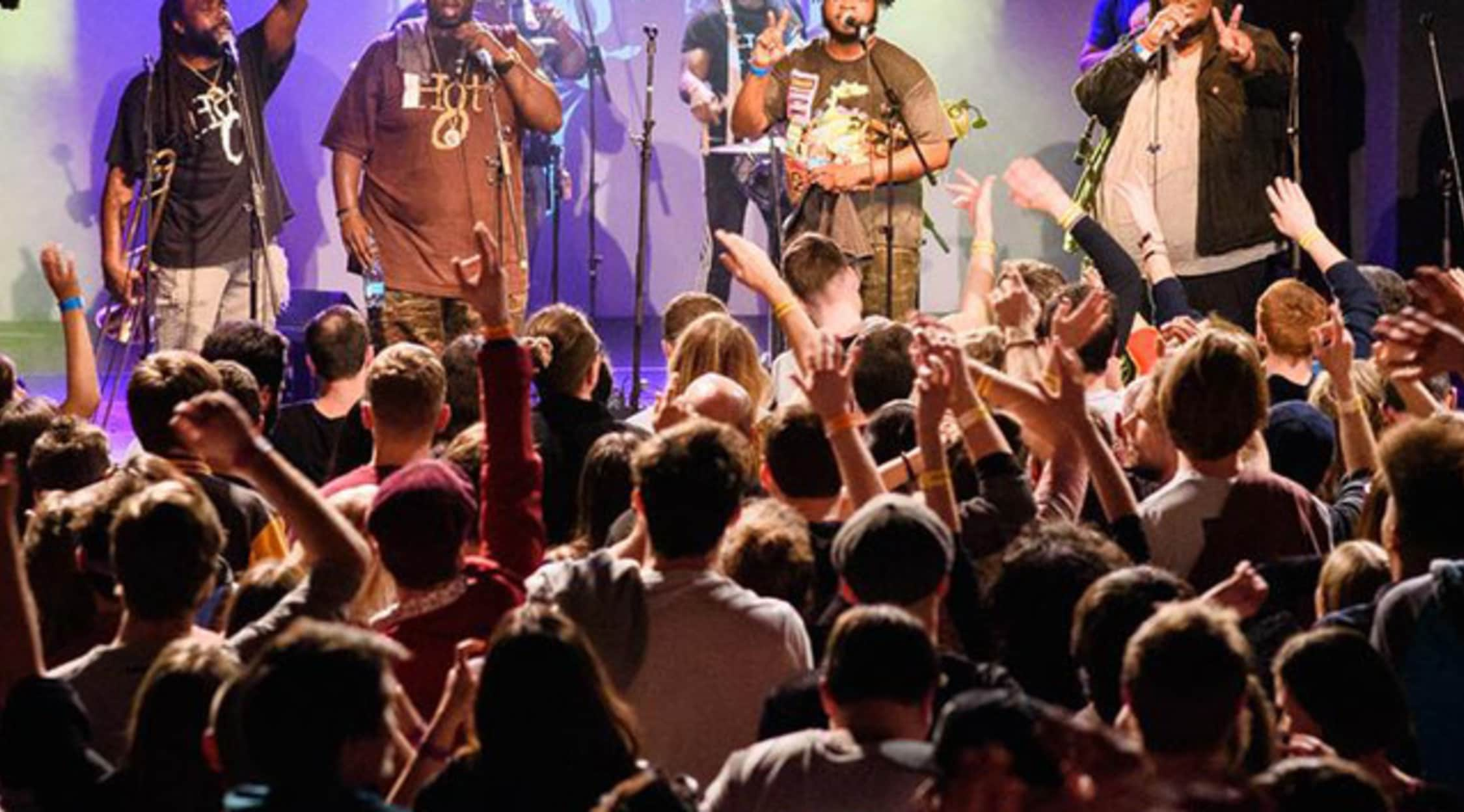 Hot 8 Brass Band Tickets
Hot 8 Brass Band – the sound of Louisiana
Bringing to life a unique music style from New Orleans, the Hot 8 Brass Band mixes jazz with funk and hip-hop music in their tunes. Seeing them live in concert is refreshing and an experience like no other, so make sure you find Hot 8 Brass Band tickets on StubHub to ensure you don't miss the chance to see the band on their next tour.
Hot 8 Brass Band – a jazz band like no other
Hot 8 Brass Band was originally formed in 1995, and was the result of two bands merging together, the Looney Tunes Brass Bands and the High Steppers. All original band members had grown up together listening to modern brass music, and they maintained a strong family-like bond from the start. They started playing in jazz clubs throughout the US, as well as in Sunday second line parades organised by Pleasure Clubs and Social Aids. Their big worldwide break came when they were featured in Spike Lee's film "When the Levees Broke: A Requiem in Four Acts", a documentary about hurricane Katrina, which caused catastrophic damage to the city of New Orleans. Their appearance brought them to the attention of a much wider public, which culminated in signing a contract with Tru Throughts, a UK based label. Their debut album "Rock With The Hot 8" was released in 2007, they were interviewed on TV shows such as the Tom Joyner Morning Show, collaborated with artists such as the Blind Boys of Alabama, and appeared in music videos with artists such as Master P.
A performance not to be missed
Ever since their big break in 2006, the Hot 8 Brass Band has been featured regularly in festivals and parades, such as the New Year's Even celebration in New Orleans, the Zulu parade, and they are now a regular music act at the New Orleans Jazz and Heritage Festival. They have also toured all around the world, visiting places such as the UK, Italy, Spain, France, Finland and Japan. Seeing them live is an unmissable experience, with performances putting in evidence instruments such as trumpets, trombones and drums, getting you on the dance floor in no time. So don't miss out on this opportunity and find your Hot 8 Brass Band tickets right here. You can also offer someone else the chance to have this unique experience and sell your Hot 8 Brass Band tickets using StubHub.
Back to Top
Epic events and incredible deals straight to your inbox.