We didn't find anything nearby, but here's what's happening in other cities.
There aren't any events on the horizon right now.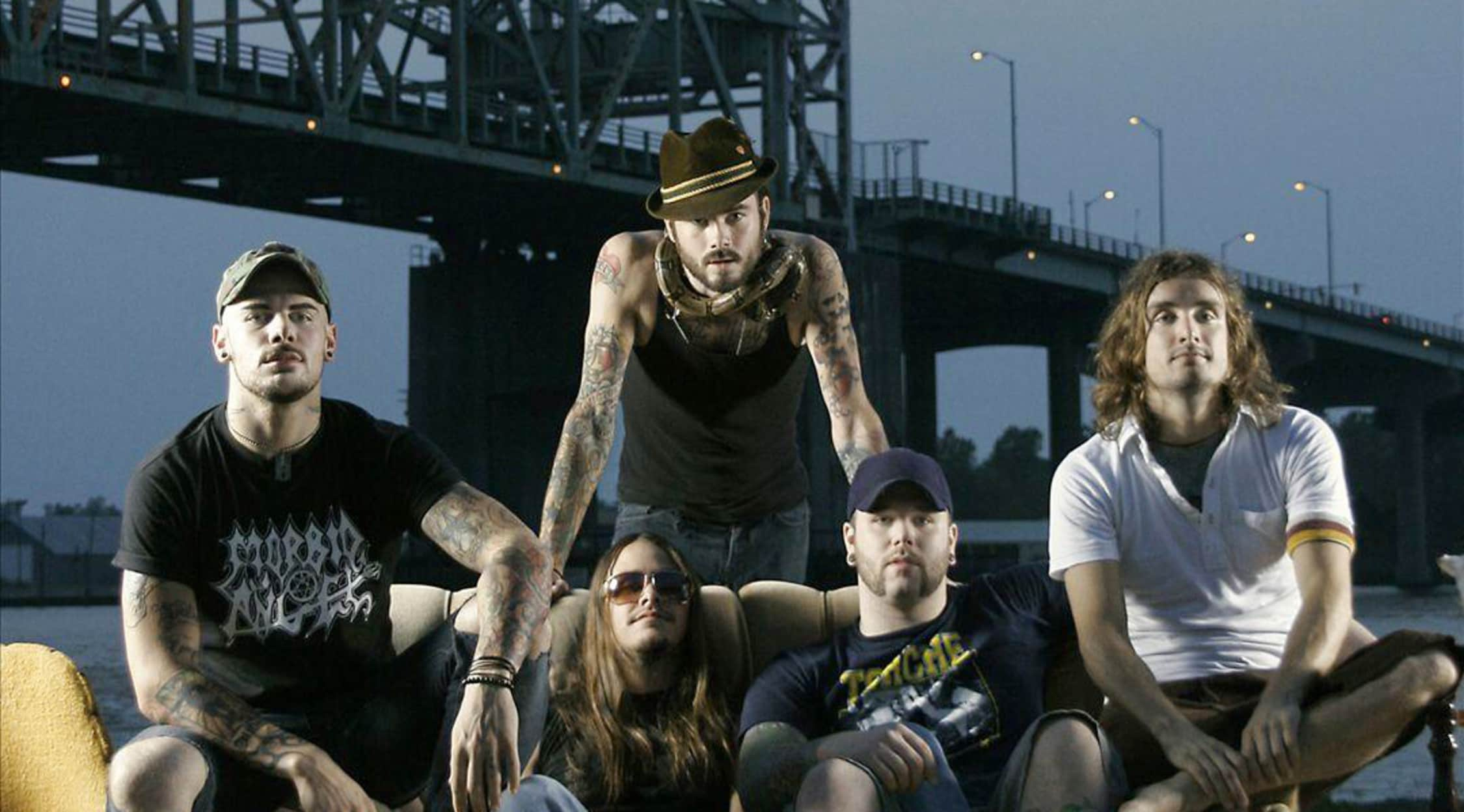 Rovi
He Is Legend Tickets
Rock Your Heart Out With He Is Legend
Whether you've been a fan for years or are simply ready to discover a new favourite band, you'll appreciate the heavy sounds and meaningful lyrics experienced firsthand at a He Is Legend concert.
Schedule
This band started off just playing shows close to home in North Carolina, but within a few years the members of He Is Legend were touring both the U.S. and Europe. Some of their tour destinations include Manchester, Hamburg, and Newcastle. North American show locations include Toronto, Ottawa, Las Vegas, and San Diego.
Trivia
The original members of the band were Schuylar Croom, Steven Bache, Matt Williams, Adam Tanbouz, and McKenzie Bell, all of whom lived in Wilmington, NC. They began writing songs and making music together in high school during the late 1990s, but they did not choose the current band name until 2003. At that point, inspired by Richard Matheson's book, "I Am Legend," the band members chose the name "He Is Legend."
Band
The current members of the band include Schuylar Croom on lead vocals, Adam Tanbouz and Denis Desloge on guitar, Matt Williams on bass, and Sam Huff on drums. They claim that some of their musical influences include everyone from Rob Zombie, Sevendust, and Nirvana to Foo Fighters, Pantera, and Tom Waits. They do not want to be categorised as playing just one type of music. Most people can agree that their music is heavy, but it is hard to put them in just one category, such as screamo, hardcore, psychedelic rock, or metalcore. They create their own original sound that fans can't seem to pinpoint, but love.
Breakthrough
The band released its first album, "I Am Hollywood" in 2004. It featured songs like "The Walls Have Teeth" and "Eating a Book". He Is Legend then spent nearly two years touring to promote the album, after which it released its second album, "Suck Out the Poison", in 2006. This album did slightly better than the previous one, reaching number 158 on the U.S. Billboard 200. Songs included "Dixie Wolf" and "Mushroom River". After the release of this album, the band toured with bands that included Killswitch Engage, Atreyu, and Dragonforce.
Hit Albums
After a sabbatical, the band released its third album, "It Hates You", in 2009. Some of the songs on it included "Stranger Danger", Decisions Decisions", and "Everyone I Know Has Fangs". It reached number 126 on the U.S. Billboard 200. The band members then decided to take a hiatus, which ended in 2011 when they started playing shows around North Carolina, New York, Maryland, and Pennsylvania. In 2013, they released a new single, "Something, Something, Something Witchy", and then announced they would be touring around the U.S. to promote their upcoming album. The fourth album, "Heavy Fruit", was released in 2014, reaching number 148 on the U.S. Billboard 200. Some of the songs it featured included "Miserable Company" and "The Carpet".
Show Experience
If you have He Is Legend tickets, be prepared for standout rock vocals, moving lyrics, and catchy tunes that will get stuck in your head for days afterward. The fans at this band's shows tend to love singing or even shouting along to the lyrics, with some playing air guitar and generally just jumping around, enjoying the energy in the air. So be ready to move your body and exercise those lungs when you head to the next He Is Legend concert.
Back to Top
Epic events and incredible deals straight to your inbox.