We didn't find anything nearby, but here's what's happening in other cities.
There aren't any events on the horizon right now.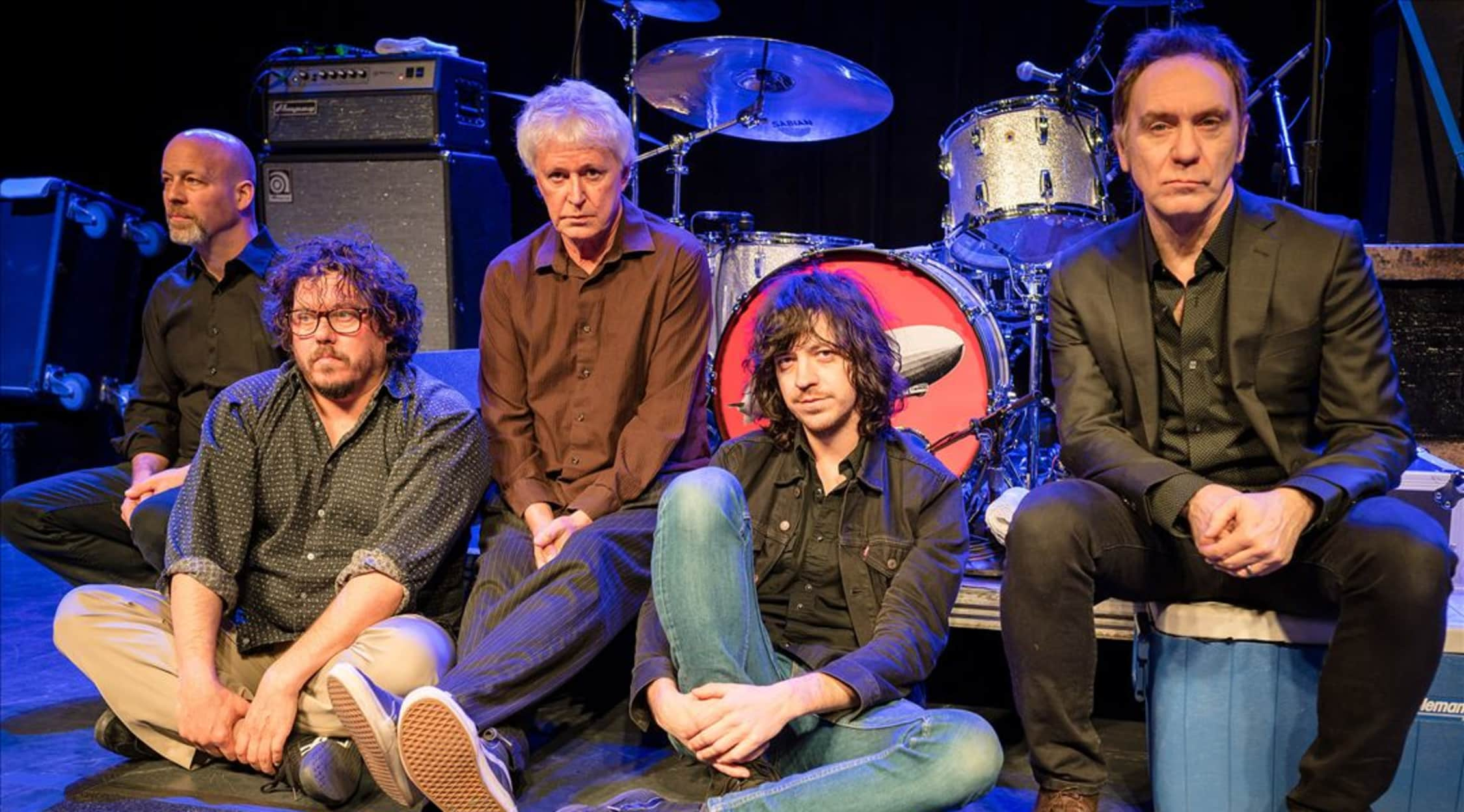 Tony Nelson
Guided by Voices Tickets
The legendary Guided by Voices
Get ready to see one of the most influential rock and indie bands of a generation when you buy Guided by Voices tickets here on the StubHub website. With their rich repertoire of songs and a genre-defining style, you won't want to miss out on the chance to see them performing live. Their highly anticipated shows draw audiences from far and wide - and you can be part of it too.
Indie rock band Guided by Voices - live
Legendary American indie rock band Guided by Voices amassed a cult following during the 1990s, with their distinctive pop, rock and post-punk style that fell somewhere between the style of the British Invasion bands and progressive rock. They released several albums during the 1980s and 1990s that garnered them attention on the American indie rock underground circuit, and in 1994, off the back of the release of Bee Thousand, they became a cult sensation. If you are a fan of their music or are only just discovering them for the first time, make sure you watch them perform in concert. Find out information about their upcoming tours and buy your Guided by Voices tickets here on the StubHub website. While their sound is unique, you can also browse for other gigs that may interest you, such as The Wrens, Superchunk and Bob Dylan.
Modest beginnings to cult adoration
Formed by teacher Robert Pollard, who also wrote many of their songs, in the early 1980s, the band released its debut EP, Forever Since Breakfast, in 1986, and their first full-length album, Devil Between My Toes, in 1987. During the 1980s, the band was more a side project for the members, recording many of their albums in bassist Steve Wilbur's garage. In 1993, the band released their first album via indie label Scat and began to play more live gigs. In 1994, the band released their album Bee Thousand, which was a surprise hit, gaining attention from high profile publications such as Rolling Stone and Entertainment Weekly. The members of the group gave up their day jobs to focus on the band. Throughout the 1990s, the band performed tours across America and beyond, recorded and released several albums and amassed a large and loyal following. While in the early noughties the band announced a breakup with the release of a final album Half Smiles of the Decomposed, it wasn't the end of their story. A few years later, the band regrouped to make music once again to the delight of their fan base, and since then have continued writing and releasing albums and performing live tours. If you are searching for Guided by Voices tickets, then look no further than StubHub. We list all their concerts in one place so you can choose the right one for you.
Back to Top
Epic events and incredible deals straight to your inbox.