We didn't find anything nearby, but here's what's happening in other cities.
There aren't any events on the horizon right now.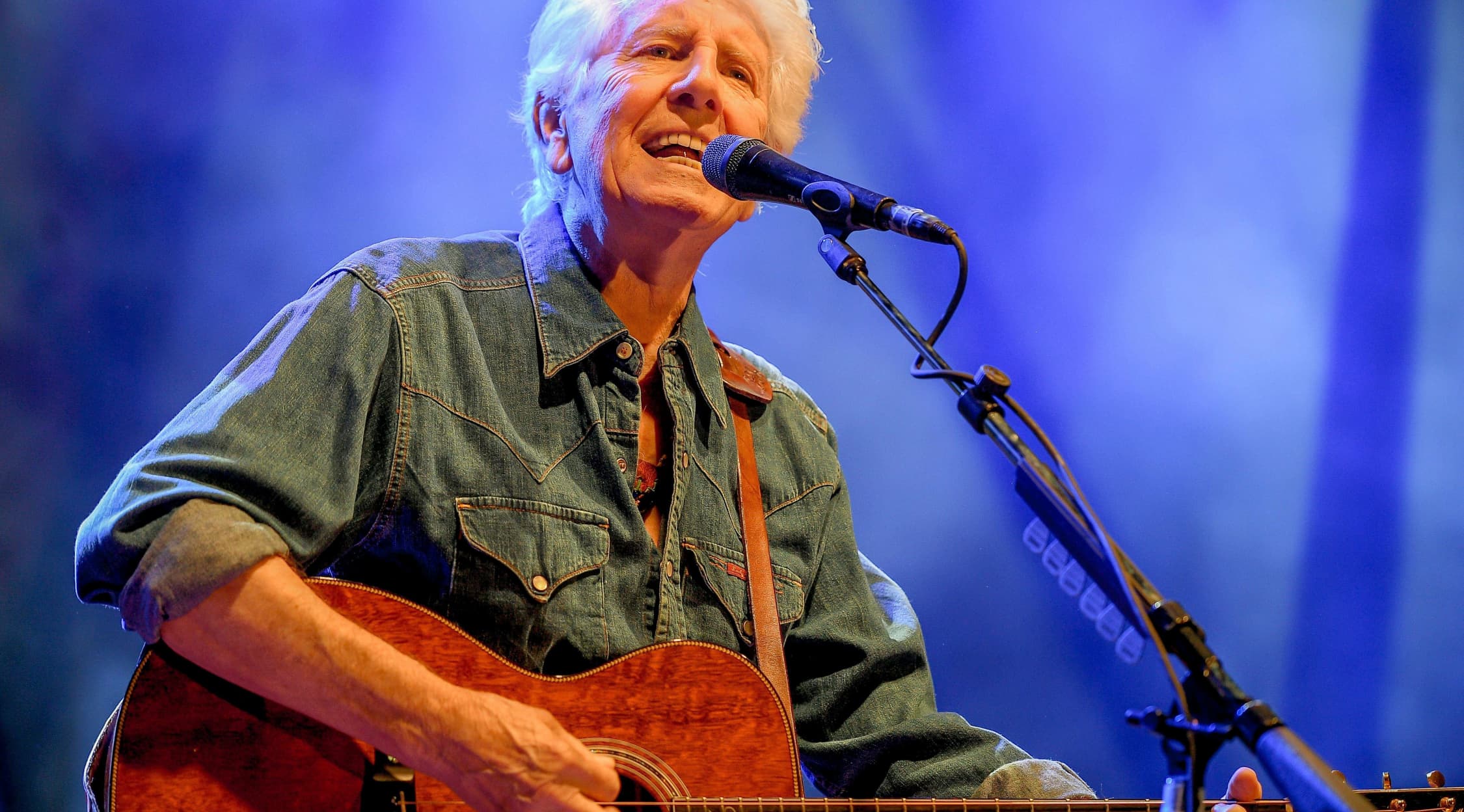 Zuma
Graham Nash Tickets
Graham Nash: An iconic singer-songwriter
  Graham Nash is one of the most successful singer-songwriters in the history of pop. He first made a name for himself as a member of The Hollies, before later being part of the supergroup Crosby, Stills and Nash. Throughout the years, he also became known for his solo work, with passionate folk-pop songs that often focus on political issues. Book Graham Nash tickets on StubHub to see one of Britain's most iconic musicians. 
A legend of folk-rock
  Graham Nash was born in Blackpool in 1942 and was one of the founding members of The Hollies. They were one of the most successful English pop bands during the 1960s, and Nash was the songwriter for many of their hit songs, such as "Pay You Back With Interest". His reputation as an incredible songwriter led to him co-founding the folk-rock supergroup Crosby, Stills & Nash—formed with Stephen Stills from Buffalo Springfield and David Crosby from The Byrds (and joined in later years by Neil Young). As with The Hollies, he wrote many of their hit songs, including Just A Song Before I Go, a top 10 hit that he wrote in a single hour. Most musicians could only dream of being inducted into the Rock and Roll Hall of Fame once, but his work as a member of these two bands led to him being inducted twice, once for Crosby, Stills & Nash in 1997 and again for the Hollies in 2010. You can use StubHub to buy and sell Graham Nash tickets. 
Folk music with a powerful message
  Nash has also made a successful solo career for himself over the years and has more than five albums to his name. His first, Songs for Beginners in 1971, peaked at no. 15 in the Billboard Album Chart and 13 in the UK Album Chart, as well as receiving Gold certification. Much in the style of '70s folk music, his songs often focus on important societal or political issues, such as the anti-war songs "Military Madness" and "Soldiers of Peace", or the anti-nuclear power song "Barrel of Pain". His legendary songwriter status has led to collaborations with many artists during his long musical career. In 2005, he wrote the song "Over the Treetops and Cosy Prisons" with A-Ha, and the following year he worked with David Gilmour on his solo album and toured extensively with him. Aside from his Hall of Fame inductions, he was also inducted twice to the Songwriter's Hall of Fame (once for solo work and once for Crosby, Stills & Nash), received a Grammy Award (and eight nominations) and was awarded an OBE for his contribution to music. Buy Graham Nash tickets on StubHub to see one of folk music's greatest songwriters. 
Back to Top
Epic events and incredible deals straight to your inbox.