We didn't find anything nearby, but here's what's happening in other cities.
There aren't any events on the horizon right now.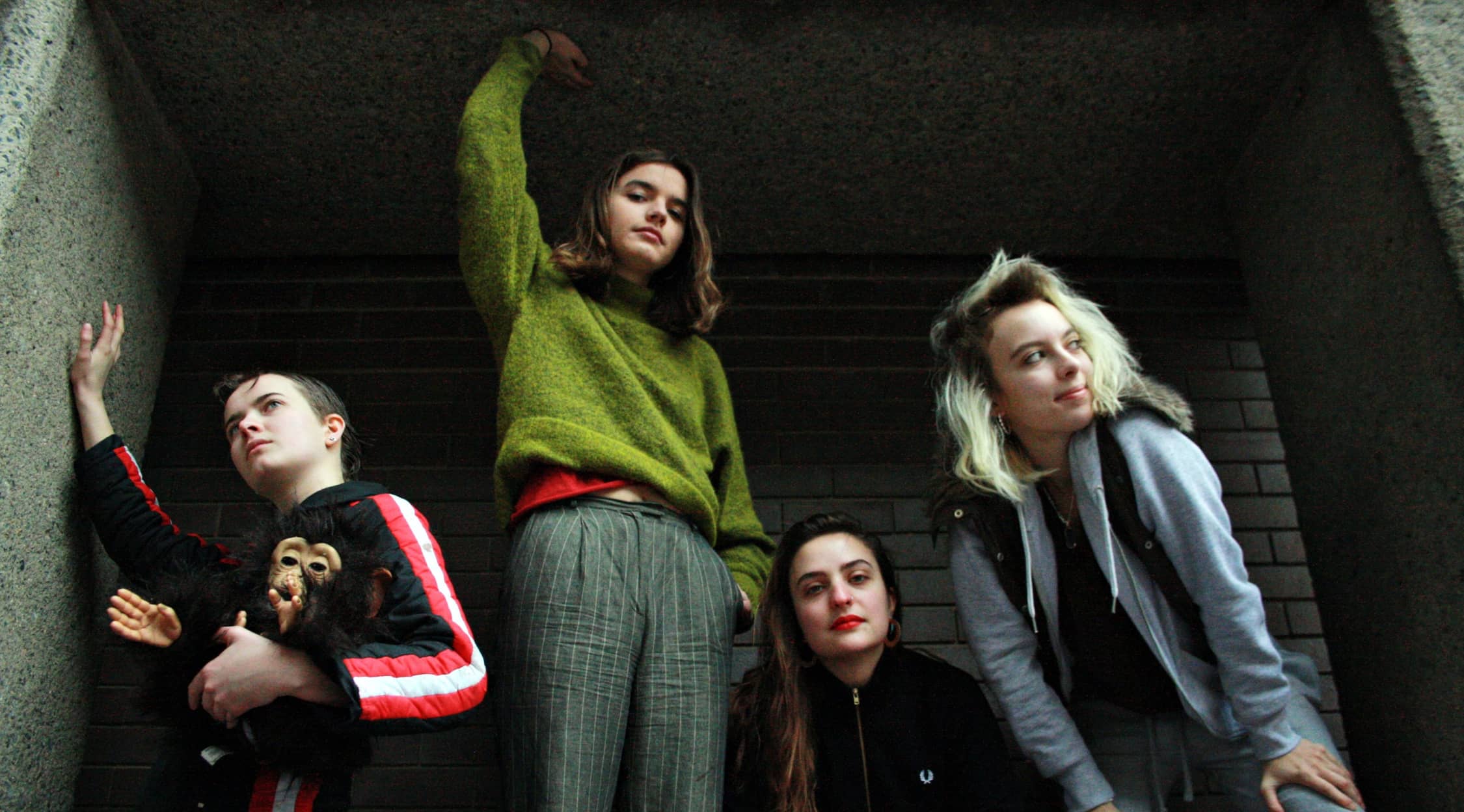 Goat Girl Tickets
Goat Girl Steps Up to the Plate
South London-based quartet Goat Girl are pulling no punches on their debut album, making sure that you know exactly how they feel. Their lyrics are unapologetic, and their sound is self-assured and robust. Growing up in an uncertain and messy era has fuelled the band in their explosive and promising debut. To hear them perform live, there is no better place for Goat Girl tickets than StubHub!
London Subculture and Country Sleaze
Emerging from a tumultuous, politically and culturally fuelled London youth scene is a scathing band called Goat Girl. Their name is a gender-bent variation of Goat Boy, the alter ego of the late satirical comedian Bill Hicks. The music that these four women make is as cut-throat as their moniker's inspiration. The quartet's stage names are a performance in themselves - Clottie Cream on vocals, Rosy Bones on drums, Naima Jelly on bass, and LED on guitar. The lyrics that Clottie sings touch on topical issues that the band members have grown up with. Her broody drawl is almost monotone at times, yet miles from boring. It skates over confident music which changes in tempo and style like a post-punk rollercoaster. Goat Girl's songs have titles that range from angry to comically absurd, such as "Burn The Stake", "Throw Me A Bone", and "Cracker Drool". Despite the bluntness of the titles, the content of the songs is meaningful and deep, with themes of feminism and mental health. Goat Girl are on the rise, and you can witness their journey by buying yourself Goat Girl tickets today!
A Sure-Footed Post-Punk Journey
Goat Girl came together as a band at the Windmill, an indie venue in Brixton, South London. In 2016, they signed onto Rough Trade Records, then took two years to make sure that their debut album was perfect before releasing it. The band's sound glides confidently through post-punk, grunge, indie and folk. Everything is tied together by Clottie Cream's morose but self-assured voice. Goat Girl comes from the same South London scene that birthed the groups Shame, Good Bad Happy Sad, and Sorry. They have also drawn comparisons to classics the likes of the Libertines and the Pixies. The band recorded their self-titled debut album with producer Dan Carey, who has previously worked with Bloc Party, Mystery Jets, and Franz Ferdinand. Don't miss out! See how far the quartet has already come when you pick up Goat Girl tickets from StubHub.
Back to Top
Epic events and incredible deals straight to your inbox.