We didn't find anything nearby, but here's what's happening in other cities.
There aren't any events on the horizon right now.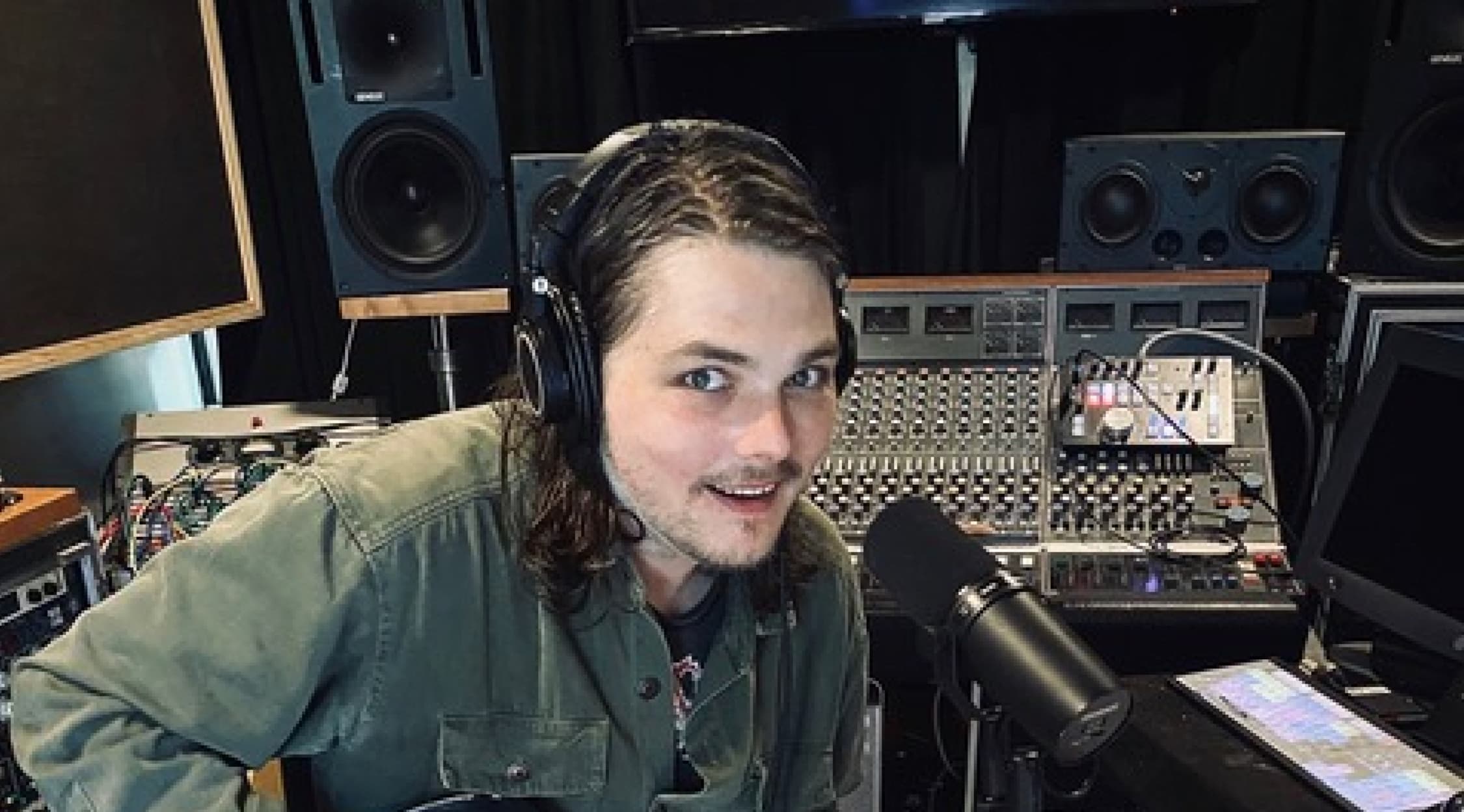 Gerard Way Tickets
Hesitant Alien: Gerard Way's Solo Mission to Bring Back Britpop
With the split of My Chemical Romance behind him, lead vocalist Gerard Way is back, promoting his debut solo album. Fans have been waiting waiting to see if Way would continue on with his alternative rock roots or continue to genre bend. It seems his teenage passions have won out, with a solo album that harkens back to classic Britpop.
Schedule
Gerard Way will be kicking off tour dates in Los Angeles this October before heading out east to play Philadelphia, Boston, and New York City. After completing these dates he will be crossing the pond to play several shows in the U.K., including stops in London, Cardiff, Oxford, Manchester, and Glasgow. Taking another huge leap, Way will finish out his tour dates with the Soundwave Festival in Australia.
Trivia
Though well known as the former lead singer and co-founder of My Chemical Romance, Way is also a talented comic book writer and artist. He has published several popular works including "The Umbrella Academy" and "The True Lives of the Fabulous Killjoys," among other credits. October 2014 marks the release of his first venture with Marvel, contributing the story to the "Edge of Spider-Verse #5."
Singer
Sometimes called G Way by his fans, Gerard Way was born and raised in Belleville, New Jersey, where his affinity for music and the arts was apparent from a young age. In fact, his late grandmother gave Way his first lessons in singing and performing. Way and his younger brother, Mikey Way, began forming My Chemical Romance in late 2001 and released their first major label album in 2004. Heavily influenced by artists such as Iron Maiden, Blur, Queen and The Misfits, his eclectic tastes are clear both with My Chemical Romance and now with his first solo album. His teenage love for Britpop has returned full force with Hesitant Aliens, released in September 2014.
Breakthrough
Gerard Way's breakthrough into the music industry came with the release of My Chemical Romance's popular Three Cheers for Sweet Revenge in 2004. Their first singles, "I'm Not Okay (I Promise)" and "Helena," became teen anthems and cemented their acclaimed status with teenagers and young adults. Johnny Loftus, of Allmusic, praised the album as a "rewarding, pretty damn relentless product... [and] its accessibility pays tribute to anger and bullet holes in black leather." Way and My Chemical Romance received similar accolades from Andy Greenwald of Blendr and Kirk Miller of Rolling Stone.
Hit Albums
While Three Cheers for Sweet Revenge garnered a loyal fan following, it was My Chemical Romance's 2006 follow-up The Black Parade that officially put them on the map. The album received rave reviews from notable music magazines such as Spin, Rolling Stone, and Allmusic. Their single "Welcome to the Black Parade" earned them their first No. 1 hit in the UK. Danger Days: The True Lives of the Fabulous Killjoys, released in 2010, went gold in Ireland, New Zealand and the United Kingdom. After going solo, Way released Hesitant Alien, which received a 79 out of 100 rating from Metacritic and a 4 out of 5 rating from Alternative Press.
Show Experience
Fans with Gerard Way tickets can expect a high-energy show in which Way belts out lyrics, head bangs and gets the audience engaged -- both singing and dancing along. A live band rocks behind him as Way jumps around the stage, treating the crowd to songs from his latest album, while also doing covers and singing some favourites from past albums. It's a very intimate show, as Way chats with the audience between songs, telling personal stories about his music and his life.
Back to Top
Epic events and incredible deals straight to your inbox.