We didn't find anything nearby, but here's what's happening in other cities.
There aren't any events on the horizon right now.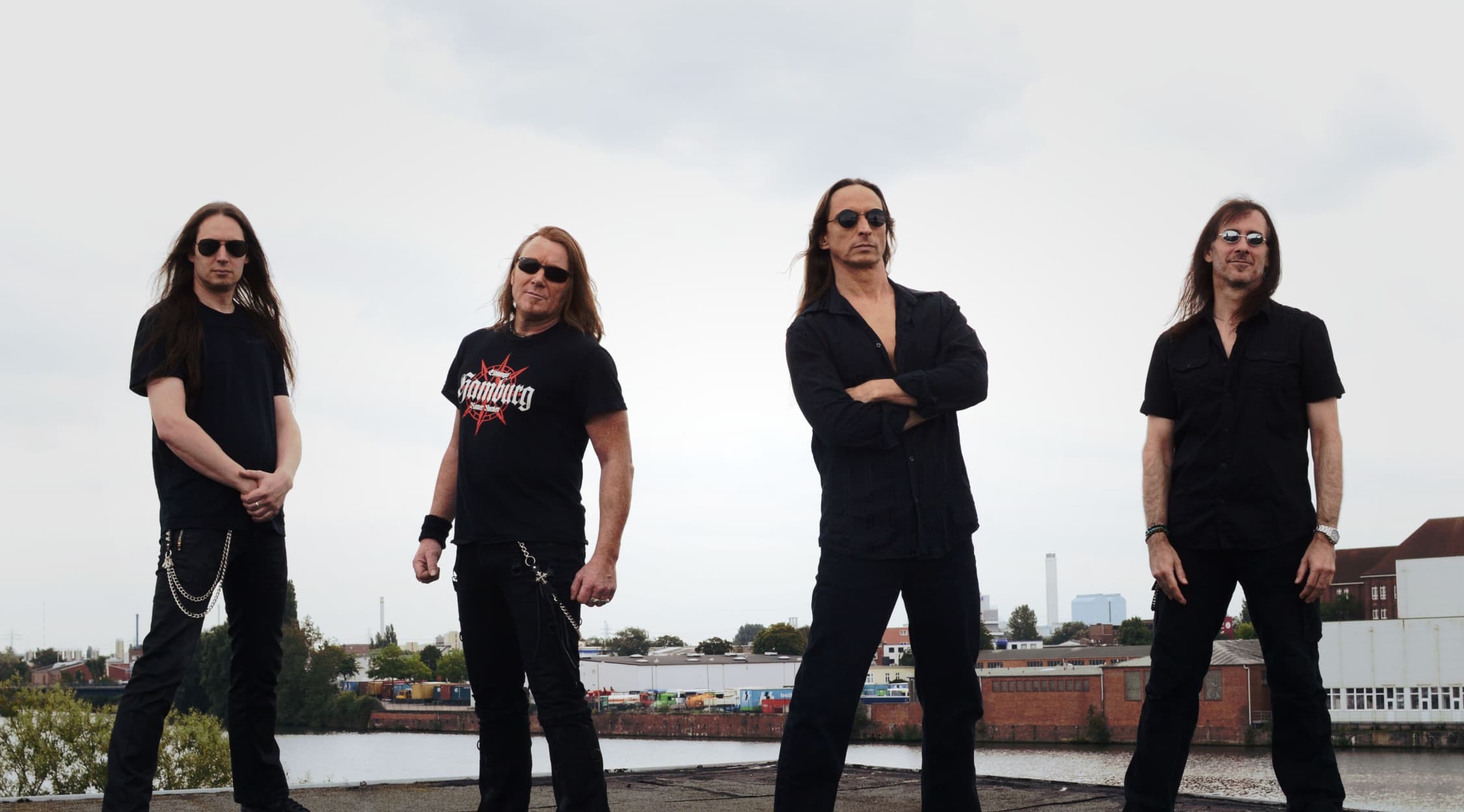 Gammaray Tickets
Gamma Ray Tickets
Gamma Ray may very well be the most influential metal band that you've never heard of. Hailing from northern Germany, this group has been led by guitarist and vocalist Kai Hansen for over two decades. Crunchy, technically proficient solos, super-speedy drumming, and harmonic synthesisers are the name of the game for these prolific metal masters.
Schedule
Rock fans looking for Gamma Ray tickets can take heart. The band's current tour is an international, multi-continental affair that will visit Europe, Japan, and South America. Stops include Tokyo, Buenos Aires, São Paulo, Berlin, Budapest, Lisbon, Seville, Barcelona, Paris, London, and Helsinki.
Trivia
The show must go on" might as well be Gamma Ray's unofficial motto. When frontman Kai Hansen couldn't perform during a 2014 show due to vocal trouble, the band recruited Edguy's Tobias Sammet and Rhapsody of Fire's Fabio Lione to fill in. That can-do attitude has led Gamma Ray to release 11 studio albums, as well as 2008's stupendously named live double album Hell Yeah!!! The Awesome Foursome (And the Finnish keyboarder who didn't want to wear his Donald Duck costume): Live in Montreal. Unfortunately, a mysterious fire destroyed their private studio in 2013 while they were touring in South America. It was a particularly pointed blow, because they have self-produced the majority of their albums. Such perseverance has only boosted the band's popularity, making it one of Europe's most highly regarded metal acts.
Band/Singer
Gamma Ray has undergone more than a few lineup changes during its history, but the core of the band has always been Hansen. The band was birthed when Hansen split from Helloween in 1989 amid monetary troubles, conflict with the record label, and rising popularity. Since 2012, Gamma Ray's roster includes Henjo Richter on lead guitar and Dirk Schlächter on bass, while Michael Ehré handles drums and some occasional in-studio guitar work. The current quartet has definitely compounded a potent sound, combining power metal with elements of speed metal, thrash metal, and symphonic metal. Classic crunchy guitar riffs crash into sudden tempo changes and soaring harmonies. Think AC/DC crossed with a particularly melodic Metallica.
Breakthrough
Hansen never intended for Gamma Ray to become a long-running project. The band was supposed to be a one-off project with Tyran Pace's Ralf Scheepers. But the first album they released, Heading for Tomorrow, was such a hit with metalheads and tastemakers alike that Hansen decided to make the act permanent. By 1997, it had cemented a lineup that would remain for the next 15 years.
Hit Albums
Gamma Ray is one of those rare career music groups whose albums have won steady praise. Somewhere Out in Space (released in 1997) and Land of the Free (released in 1995) are counted among the band's best. But Billboard reports that Gamma Ray's albums regularly boast impressive worldwide sales of around 300,000 units.
Show Experience
Gamma Ray may be loud, but the band knows what's the most important part of a show--having fun. Fans with Gamma Ray tickets can look forward to blistering guitar riffs, thundering drum and bass work, and plenty of audience interaction from Hansen himself. "You spent too much time on the Internet, so you think you know what the set is. Ha ha, you don't!" he joked with the crowd during a 2014 show in Saint Petersburg. "We've planned something different tonight." Expect the unexpected when Gamma Ray takes the stage.
Back to Top
Epic events and incredible deals straight to your inbox.