We didn't find anything nearby, but here's what's happening in other cities.
There aren't any events on the horizon right now.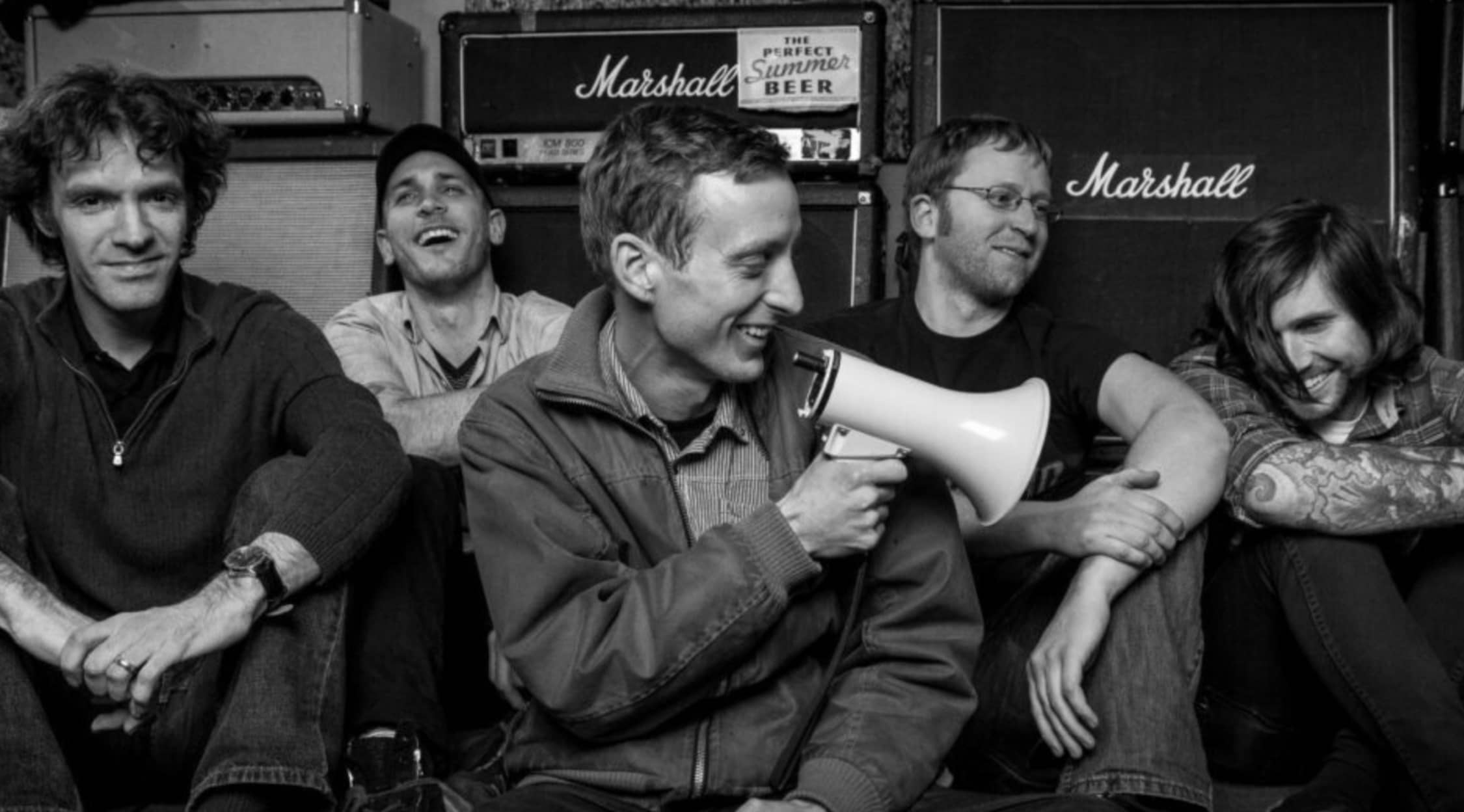 From Autumn to Ashes Tickets
From Autumn to Ashes Tickets
From Autumn to Ashes is a modern post-hardcore band from Long Island. They formed in 2000, and have moved through a number of lineup changes. The current lineup includes Francis Mark on lead vocals and drums, Scott Gross on guitars, Benjamin Perri on lead vocals, Brian Deneeve on guitar and backing vocals, Stephen Salvio on guitars, Josh Newton on bass guitar, Mike Pilato on bass guitar and backing vocals, Rob Lauritsen on guitars, Jonathan Cox on guitars, and Jeff Gretz on drums and backing vocals.
Schedule
From Autumn to Ashes tickets are available for a number of venues. The band plans to play at Brighton Music Hall in Allston, MA before heading to the Amnesia Rockfest in Montebello, QC, Canada. From there, the band will visit The Opera House in Toronto, Skully's Music Diner in Columbus, OH, and many more.
Trivia
The band took a hiatus in 2008, insisting they were never getting back together, but in 2014, they made a surprising reunion after not producing an album for six years. The band appears to have a number of internal struggles, but this does not stop them from collaborating on nearly every song and album produced. The band can agree, however, on never giving away the meaning of their name. When Scott Gross was asked about the name of the band, he was quoted as saying, "you are absolutely not going to get the right answer on this one because that would pretty much end the band. No one is going to know the reason and we are going to keep it that way."
Band
From Autumn to Ashes formed on Long Island with a rough start. They began as a touring band, and hand delivered demos all over the island. They also sent demos to every record label on the island and in New York City, in addition to making relentless phone calls. While performing with other bands in 2001, the owner of Ferret Music noticed them, and signed them for their first album, Too Bad You're Beautiful. The band received high recognition, selling over 100,000 copies of their debut. This breakthrough album remains the highest selling album in Ferret Records' catalogue.
Breakthrough
From Autumn to Ashes were noticed by Ferret Records at a Long Island concert with Skycamefalling and Martyr AD. As mentioned above, the owner of the record company attended. This was the band's breakthrough and, rather than just being a one hit wonder, the debut album as a whole created the band's popularity.
Hit Albums
The aforementioned Too Bad You're Beautiful sold 100,000 copies, with later records equaling or surpassing that number. The Fiction We Live followed, including the single, "Where Do You Draw The Line?" Critics did not receive the album well, but fans did, helping the album reach beyond the debut album's sales. Abandon Your Friends followed, along with Holding A Wolf By The Ears. Both albums sold well, producing a number of singles, including "Pioneers" and "Deth Kult Social Club." The album released before the band's hiatus was Live at the Looney Tunes, which was a concert performed at the Looney Tunes store in New York City.
Show Experience
This band may never have been signed without show experience. The owner of Ferret Records may have been impressed with the band's sound, or he may have reacted to how the audience received the band. Fans dance, jump, mosh with each other and have a great time. The band plays to large crowds, but they will still interact with the audience when they can. They jump around on stage and show passion in their playing. The lead singer will dance and play around with the audience during instrumental segments. They keep the energy going with a spirited performance.
Back to Top
Epic events and incredible deals straight to your inbox.