We didn't find anything nearby, but here's what's happening in other cities.
There aren't any events on the horizon right now.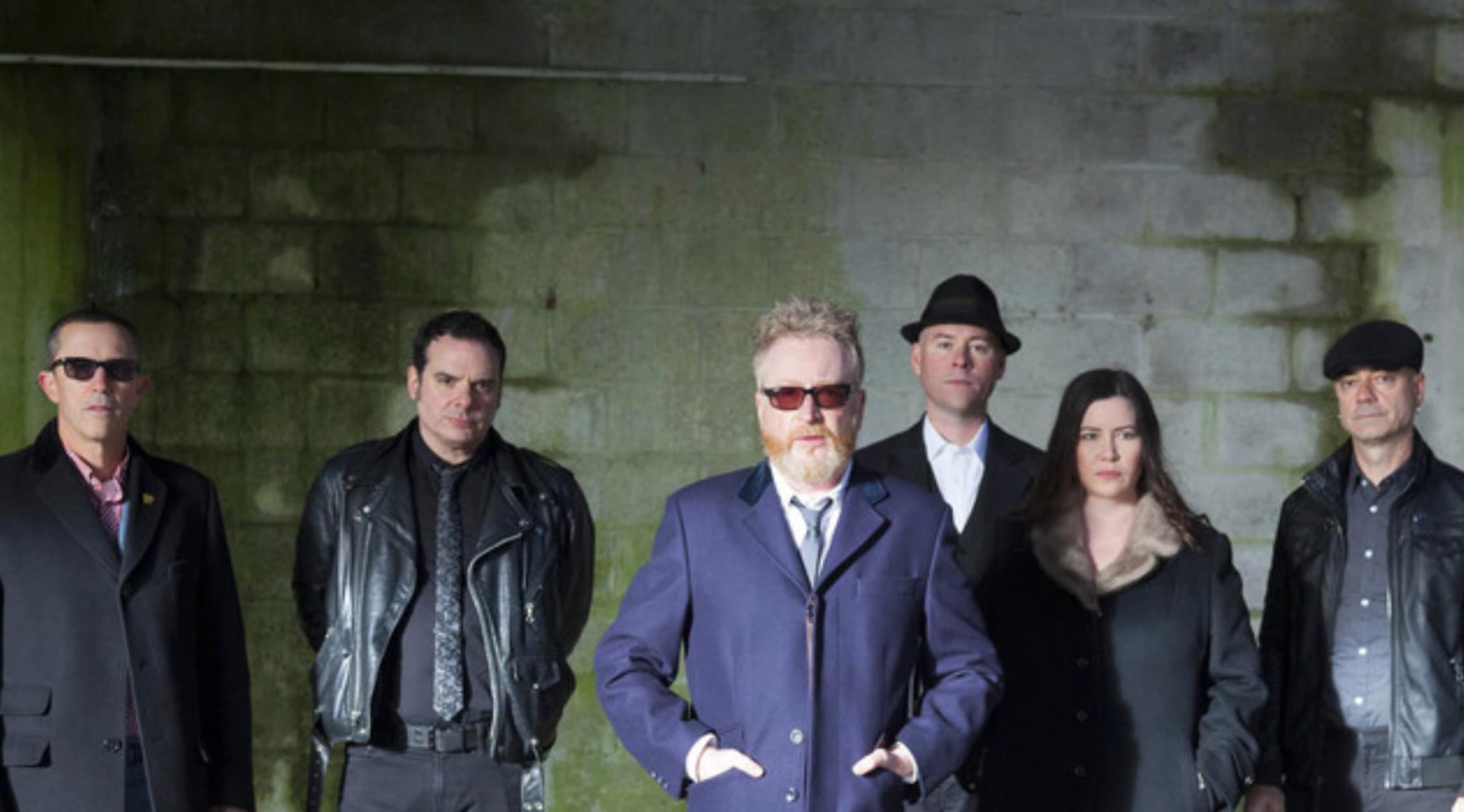 Flogging Molly Tickets
Flogging Molly Tickets
Many bands never make it through their first few years without several lineup changes, but the members of Flogging Molly has had few defectors. With this type of synchronicity, fans can expect the band to put out great Irish punk music for the foreseeable future.
Schedule
Those who want Flogging Molly tickets should have no issue finding them, considering the fact that the band continues to play all over the world. They've performed at the Heitere in Switzerland only days after hitting the SuperUho Festival in Croatia, and VEGA in Copenhagen. Being an American band, they've also played several venues across the pond. These include Blue Hills Bank Pavilion in Boston and PNC Pavilion at Riverbend in Cincinnati. In the United Kingdom, they've played Castle Donington and Sub89 in Reading. Upcoming shows will have them tearing down the house at Manchester Academy, Leeds University Union and the Guinness Irish Festival in Switzerland.
Trivia
Flogging Molly got their start by playing at the Molly Malone's bar in Los Angeles, where their name comes from. The band made appearances at the bar on a weekly basis, and they stated that they "felt like we were flogging it to death." Hence the name Flogging Molly. It was there that record executives discovered the band.
Band/Singer
Dave King, a native Irish singer, played in several rock and heavy metal groups prior to Flogging Molly making a mark. He came together with fiddler Bridget Regan, bassist Jeff Peters and guitarist Ted Hutt in 1993. Regan is the only one of these four, besides King, to still play with the band. Hutt and Peters both left the group before it reached mainstream success. Other members found their way to the band, including one that became a member after sneaking into a show at the age of 17, and now Flogging Molly consists of seven members. In addition to King and Regan, they now have Dennis Casey, Nathen Maxwell, Bob Schmidt, George Schwindt and Matt Hensley. Between 2000 and 2011, the group put out five albums, and have sold well over 1.5 million units.
Breakthrough
In Flogging Molly's case, their breakthrough and big break are two different things. Their big break came with getting noticed by SideOneDummy records while playing a local show. Their breakthrough, however, came with Swagger in 2000. Even as their debut album, it charted at No. 128 in the US. Fans loved that the album combined slow ballads with more aggressive tracks, and reviewers gave it perfect or near-perfect ratings. Some singles off the album were also used in television shows such as Brotherhood, Stargate: Universe and Gilmore Girls.
Hit Albums
Swagger was not Flogging Molly's only successful record. Within a Mile of Home was released in 2004 and climbed to No. 1 on the US Independent albums chart. Fans loved everything from the political-tinged songs to those which were little more than Celtic party songs. Float also made it to No. 1 on the Independent charts upon its release in 2008, but it also topped out at No. 4 on the US albums chart. The album was the first to be released near the end of the Bush era in America, and it was thus much darker and focused on political issues than the band's earlier releases.
Show Experience
A Flogging Molly show is intense. The band plays Celtic-tinged hard rock riffs while the lead singer runs and jumps around the stage. Fans are often jumping around in the crowd, and a first-time Flogging Molly concertgoer may wonder how individuals can get so hyped up over banjo-playing. That question would fly out the window within seconds, though, as every member of the group goes all in with their playing and feeds off of the audience's energy.
Back to Top
Epic events and incredible deals straight to your inbox.