We didn't find anything nearby, but here's what's happening in other cities.
There aren't any events on the horizon right now.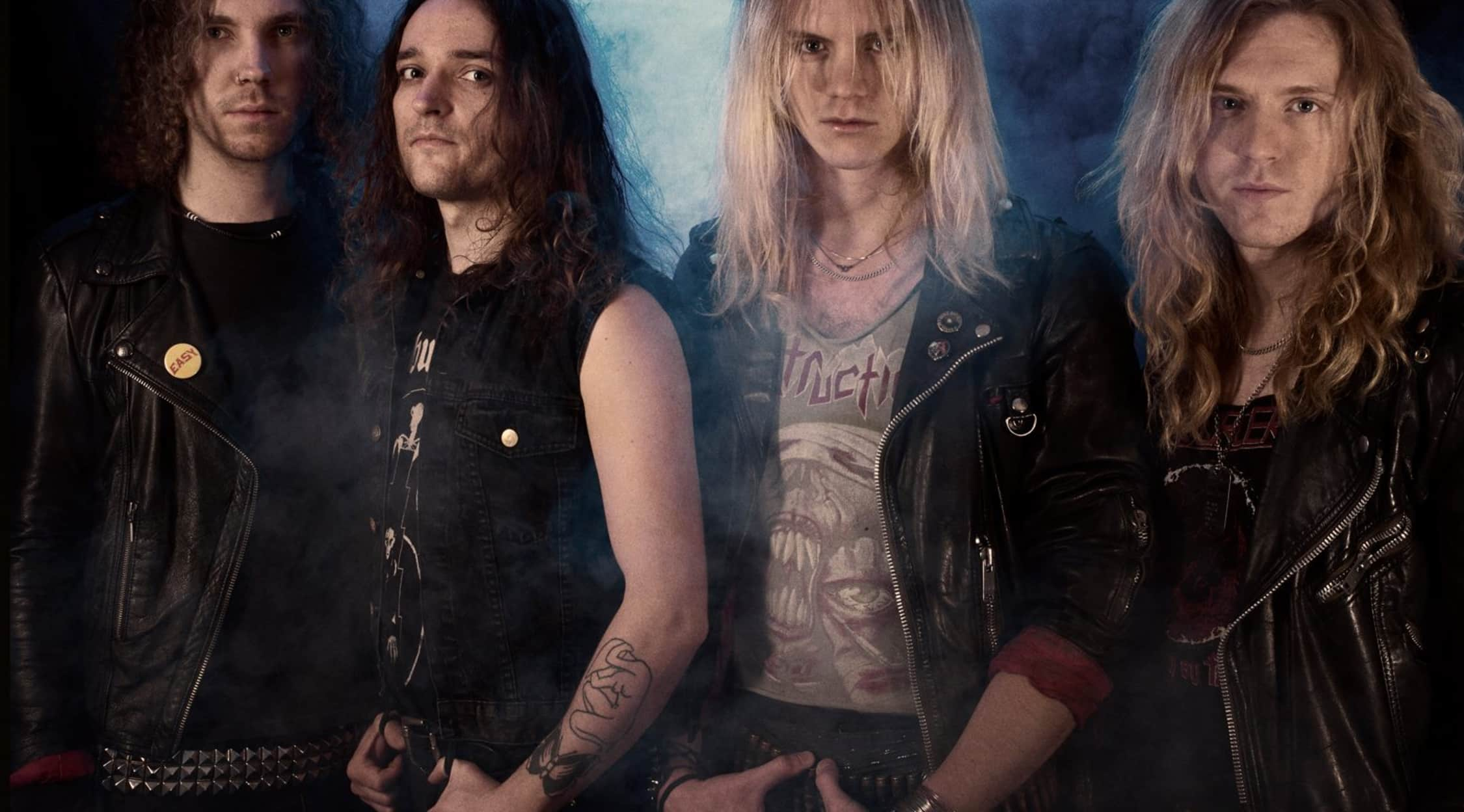 Enforcer Tickets
Enforcer Tickets
Since its inception in Stockholm in November 2005, Enforcer has been reinventing classic heavy metal. In the process, it has helped make this style of music exciting for a new generation. The talented members of Enforcer are Olof Wikstrand, his brother Jonas Wikstrand, Joseph Tholl and Tobias Lindqvist.
Schedule
Enforcer attracts large and adoring crowds across the globe. If you're planning to purchase Enforcer tickets, know that their touring schedule includes dates at K17 in Berlin, Gramercy Theatre in New York City, Ritual Nightclub in Ottawa, Hard Luck Bar in Toronto and the Agora Ballroom in Cleveland.
Trivia
Enforcer members do all of their own sound editing and mixing. Olof and Jonas even handle the mixing responsibilities for a number of other bands as well. Despite their extensive audio knowledge, Enforcer has never spent much time experimenting with guitar amplifiers. Instead, over the years, they've stuck with their two favourites: the 1969 Vox and the Marshall JCM900.
Band
Olof, a singer and guitarist, originally intended to become a solo artist who used the name Enforcer. However, he ended up joining forces with other talented musicians in his hometown of Arvika, Sweden. From the start, these bandmates knew that they wanted to specialise in a hybrid of heavy metal and punk, and their initial goal was to play stadiums as their idols did. Over the course of the following decade, they found considerable success. They've recorded several albums, toured the world and appeared at many festivals.
Breakthrough
In 2009, Enforcer left Europe for a five-week tour of North America. That endeavour involved riding thousands of miles in a van that was anything but extravagant. However, this adventure proved to the band's members that they were committed to their careers and to each other. Joseph even remarked in an interview that most groups would probably have split up after such an arduous journey. This tour also helped Enforcer to win over many American listeners, thus greatly expanding their base of fans.
Hit Albums
Diamonds (2010) is a rewarding record. Some critics have observed that its style leans more toward classic rock than metal. As such, its creation allowed Enforcer to branch out in new directions. Indeed, there are some fairly slow songs on this CD, and Olof's voice is richer and more melodious than in previous efforts. For its part, Death by Fire (2013) is more of a throwback to metal's heyday. The guitarists mercilessly blast away at their instruments throughout, and the choruses are so melodic that, when you hear them, it's hard not to sing along at the top of your voice.
Show Experience
If you regret never seeing some of the legendary metal performances of the 1980s, take heart. Enforcer's rockers resurrect the head-banging glory of those events. When you attend one of their shows, expect to hear more than a dozen songs and to gaze at long hair, flamboyant and tight-fitting outfits and colourful flashing lights. On top of that, Olof has remarked that he and his compadres pour all of their energy into every concert, no matter if there are thousands of fans present or just a couple hundred. Therefore, get ready for massive doses of heat radiating from the stage.
Back to Top
Epic events and incredible deals straight to your inbox.