We didn't find anything nearby, but here's what's happening in other cities.
There aren't any events on the horizon right now.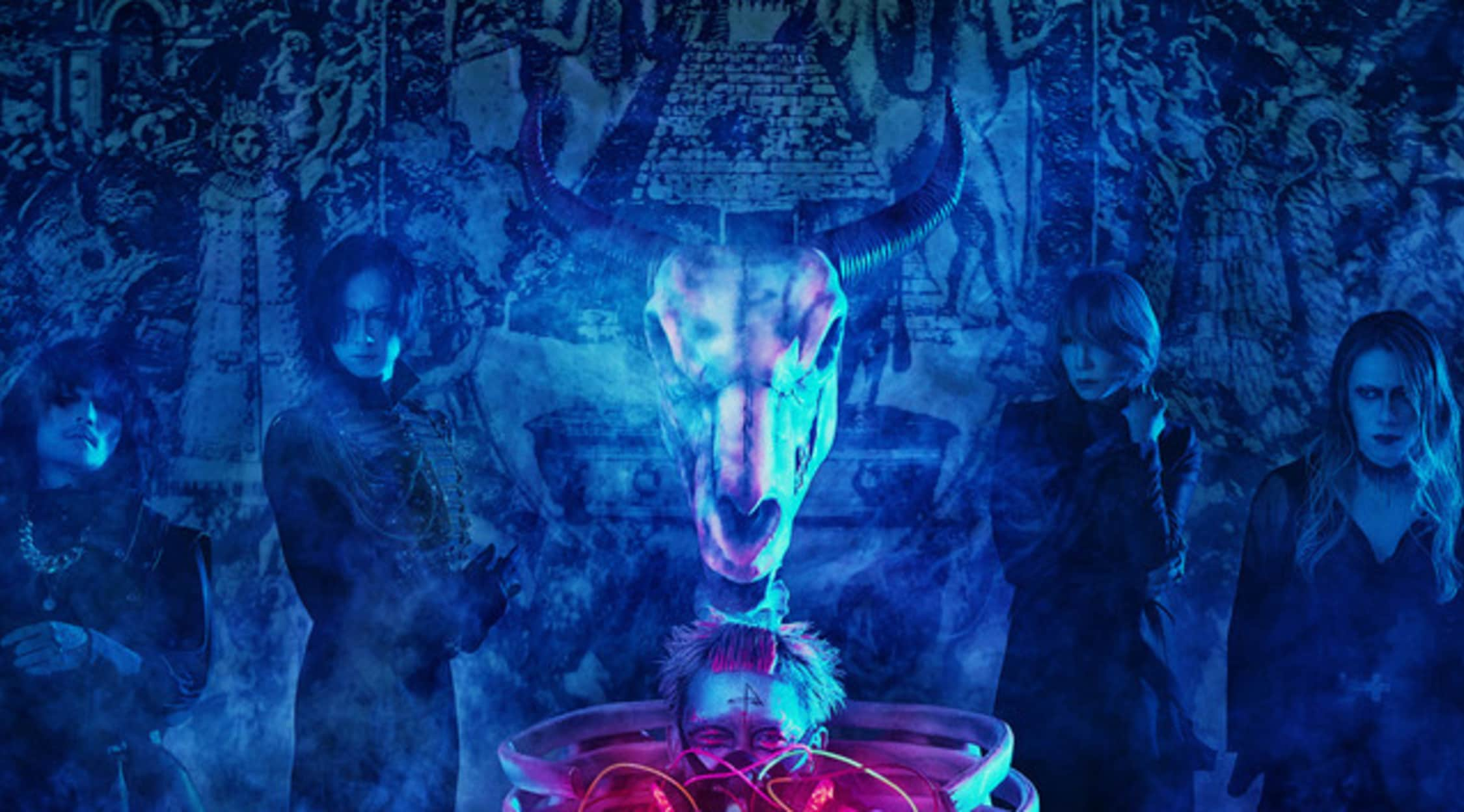 Dir En Grey Tickets
"
Dir En Grey Tickets
Metal band Dir En Grey (pronounced "DEER en GREY") isn't just for fans of all things Japanese. They sing primarily in their native language, but their striking appearances and melodic guitars hold cross-cultural appeal.
Schedule
Dir En Grey tours internationally, generally focusing on their native Japan and Europe. They perform at venues like the O2 Academy Islington, in London. If you happen to be abroad, you may also be able to catch them in cities like Tokyo, New York City, Munich, Berlin, Paris, Minsk and Warsaw.
Trivia
While Dir En Grey began their career as a "visual kei" band. Visual kei is a Japanese musical genre comparable to the Western styles of glam rock and punk. Musicians wear elaborate, colourful costumes and hairdos when performing, and favour a "pretty," androgynous look. Dir En Grey has toned down a lot of the pageantry over the last several years, but fans can still find recordings and pictures of them in their former outfits.
Band/Singer
When Dir En Grey's predecessor band La:Sadie broke up in 1997, its remaining members Kyo, Die (pronounced "dee-eh"), Kaoru and Shinya swiftly added bassist Toshiya to their number and became Dir En Grey. The band came out with its first EP, Missa, shortly afterward, and after some releasing some successful singles they began to tour to support their first album, "Macabre." They've toured regularly since and come out with several albums, with buzz building steadily across Japan and the West alike.
Breakthrough
Dir En Grey first came to the attention of critics and metal fans while still unsigned. They soared to the top of the Japanese charts with songs like "Jealous," with its bright synths and piano, its soulful vocals and its raucous metal stylings, as well as its sepia-toned, visual kei-inspired music video. "-I'll-", released around the same time, also made a splash; its music video continued the trend of striking visuals and dramatic makeup, and the song itself was upbeat and radio-friendly. In the West, Dir En Grey began getting attention when they toured Europe in 2005. The tour was a risky move, since the tour was essentially not promoted past word-of-mouth and pricey imported albums. However, word did spread, the band's shows began to sell out and Dir En Grey became a hot commodity. They began to tour internationally on a regular basis, alongside Western metal bands.
Hit Albums
"The Marrow of a Bone," released in 2007, was the band's sixth album, and was one of their first to feature promotional materials in both Japanese and English. Among other singles, the album features "Agitated Screams of Maggots", a high-speed, thrashing song with harsh vocals and impressive guitar work. In 2008, the band released "Uroboros," which constituted an aesthetic shift for the band; Kyo started to tune his vocals down and focus more on melodic singing rather than heavy-metal screeches and howls. The single "Glass Skin" typifies the change: the vocals are rich and tender, almost lowering to a whisper at times, but the instrumentals are still metal-derived. The 2014 album "Arche" soared to the top of world music charts, and featured the song "Rinkaku." The song features Kyo's keening falsetto vocals, dramatic chord progressions and a heavy metal feeling that will be familiar to many westerners.
Show Experience
Dir En Grey has abandoned the elaborate makeup and costumes that typified their early years, but they still love showmanship. If you have Dir En Grey tickets, look for dramatic lighting that washes out the stage, and pay attention to the performers' careful, intense performances. There isn't much audience interaction -- it's more as though the band is putting on a performance that the audience happens to be privy to."
Back to Top
Epic events and incredible deals straight to your inbox.