We didn't find anything nearby, but here's what's happening in other cities.
There aren't any events on the horizon right now.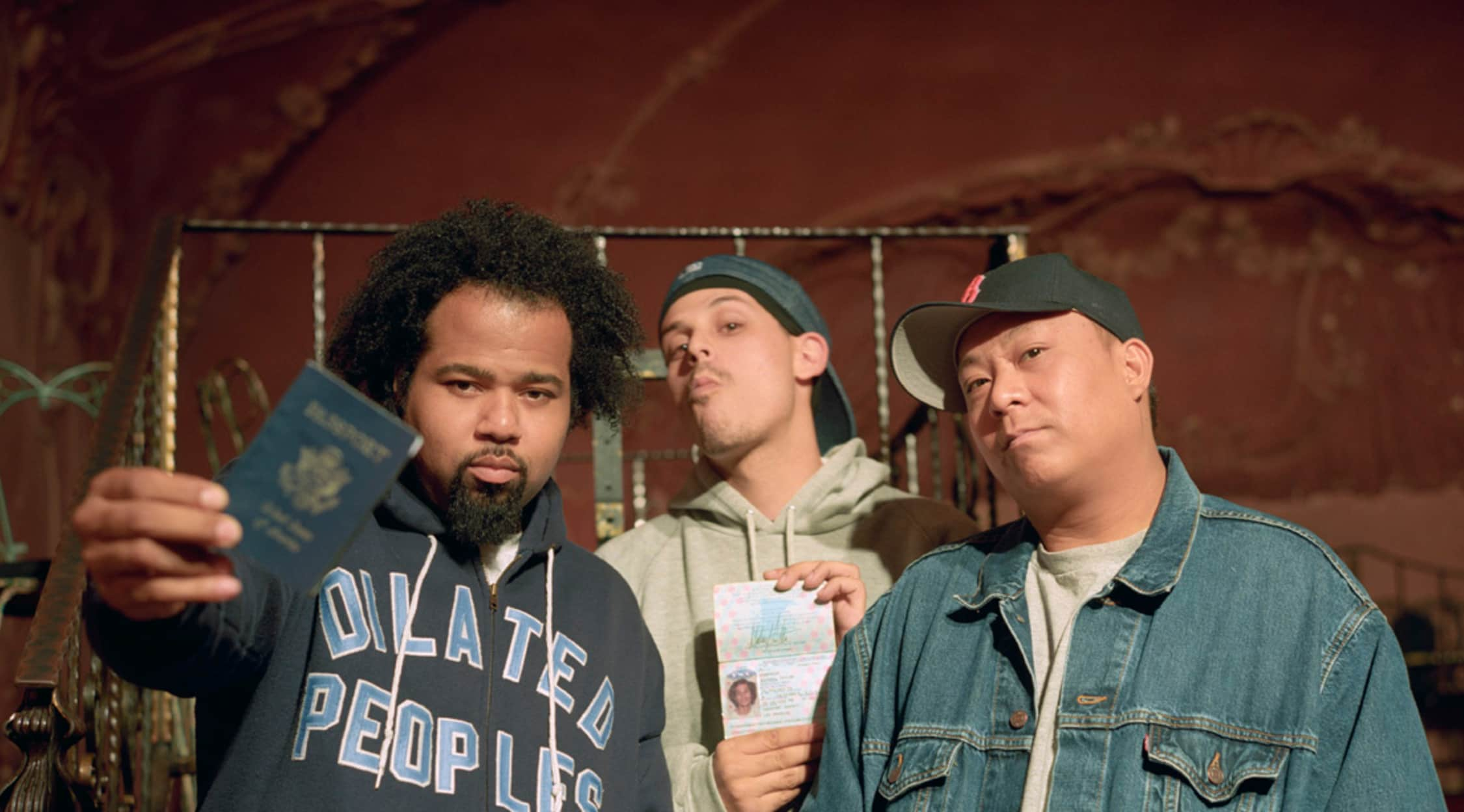 Dilated Peoples Tickets
Dilated Peoples Tickets
Heralding from the underground West Coast hip hop scene, Dilated Peoples produce catchy tracks while maintaining a stubborn focus on rap lyrics that are old school, yet surprisingly raw. The group expertly toes the fine line between underground inventiveness and mainstream production, combining the best of both worlds to great effect.
Schedule
Dilated Peoples maintain a rather laid-back tour schedule. But while appearances are few and far between, they take place at a variety of venues. The hip hop group will perform at XOYO in London before moving on to the Greek Theatre in Berkeley, California and the Red Rocks Amphitheatre in Morrison, Colorado.
Trivia
One of Dilated Peoples' biggest spikes in publicity took place when the group's song "Who's Who was included in the video game Need For Speed: Underground. The game's popular soundtrack also featured music from Rob Zombie, Lil Jon, and Blindside. The band's tracks have also been featured in several other video games, including MLB 06: The Show and Fight Night Round 3.
Band
Although they have worked with some of the music industry's biggest names, Dilated Peoples remain dedicated to producing authentic tracks that reflect the rebellious nature of the underground hip hop scene in which the group first got its start. Made up of Rakaa, DJ Babu, and Evidence, the West Coast hip hop collective focuses on clever wordplay and catchy sampling.
Breakthrough
Before hitting the mainstream, Dilated Peoples spent several years building up a dedicated following in the underground hip hop community. After working extensively with ABB Records, Dilated Peoples signed with Capitol Records. The group's commercial breakthrough arrived with their second major label release Expansion Team, which debuted at the number 36 spot on the United States Billboard 200. The most popular track from this record was easily Worst Comes To Worst. Following the release of Expansion Team, Dilated Peoples went on to work with such influential artists as Kanye West and Talib Kweli.
Hit Albums
Dilated Peoples recorded a series of small scale albums that were never released officially before signing with Capitol for The Platform. This album represented an attempt at moving away from gangsta rap -- which was the dominant force in hip hop at the time -- to something a bit less violent and misogynistic. This effort continued with Expansion Team, a catchy sophomore album featuring clever lyrics and a hard-hitting beat. Follow-up album Neighborhood Watch was littered with political themes and several feel-good tracks. The group continued to deliver sharp rhymes with 20/20. After a significant break, Dilated Peoples returned with Directors Of Photography, a quality album full of tight beats and authentic hip hop style.
Show Experience
The crowd at any given Dilated Peoples show is very diverse, with longtime enthusiasts and new fans alike grooving out to hits spanning the entirety of the group's career. Occasionally, fans are brought up onstage to rap alongside the hip hop artists. The energy at each Dilated Peoples concert is infectious; audience members can't help waving their hands in the air and nodding their heads to the catchy beat. The fans' movement is so uniform at times, it's hard to believe that it isn't choreographed. Rather, everyone is in tune with positive vibe established by the always enthusiastic Dilated Peoples.
Back to Top
Epic events and incredible deals straight to your inbox.