We didn't find anything nearby, but here's what's happening in other cities.
There aren't any events on the horizon right now.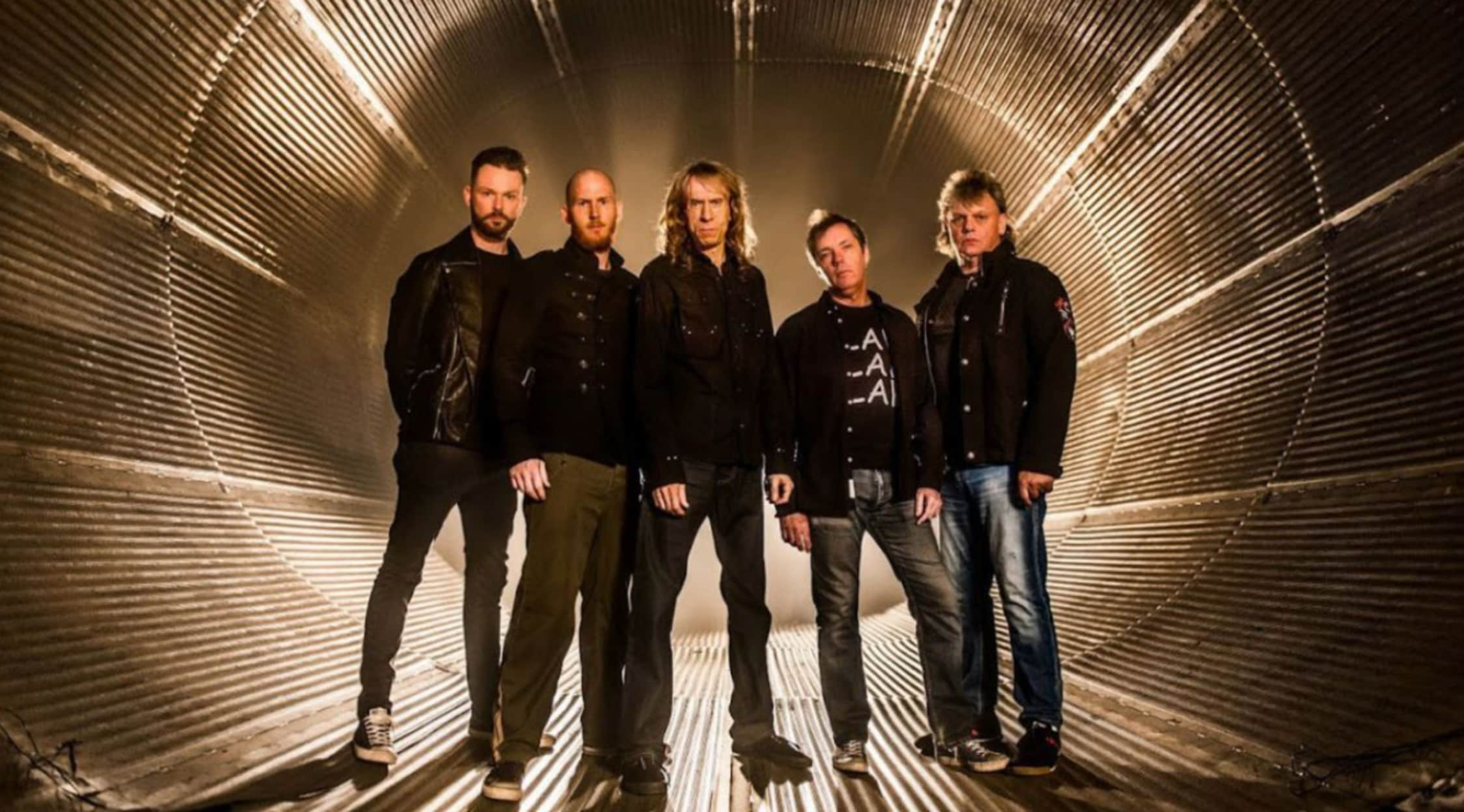 Diamond Head Tickets
The Timelessness of Diamond Head
While Deep Purple, Black Sabbath and Led Zeppelin reached the twilight of their careers in the mid to late 1970s, a movement known as the New Wave of British Heavy Metal swept through the United Kingdom and the world with its biggest bands. One of the most successful groups to come out of this reaction to the decline of the earliest heavy metal bands was Diamond Head.
Schedule
Despite forming in 1976 and breaking up a few times over their four decades in existence, Diamond Head is still touring today since reuniting in 2002. They have primarily toured their native land of the United Kingdom and across the pond in the United States. Upcoming shows will be in the UK to close out this year, playing Sin City in Swansea, the 02 Academy in London, River Rooms in Stourbridge and The Waterfront in Norwich. With such an active touring schedule however, getting Diamond Head tickets now or in the future shouldn't prove very difficult.
Trivia
Despite having toured the world over thirty years, Diamond Head hadn't played in the United States live until 2011, performing 17 dates in a row with only one day off. There were a number of reasons for this, but the primary one was cost, as the band had a large entourage that came with them during their heyday and record label MCA didn't want to pay for the tour. While their first American tour didn't make the band any money, it was something they had always wanted to do.
Band
Brian Tatler and Duncan Scott formed Diamond Head in 1976 when they were in high school, gathered the other original members over the next two years and began playing local gigs in the Black Country area. They only played cover songs by Black Sabbath, concentrating most of their energy on their own original material. Despite writing over 100 songs before their first studio album, only one of them, entitled "It's Electric," made their recording debut. The only founding member of the band is lead vocalist Brian Tatler.
Breakthrough
After their debut album Lightening to the Nations and a series of stunning live performances at various festivals in the early 1980's, Diamondhead was signed to RCA Records, which rushed out an EP called Four Cuts from the band. This landed them on the bill for the lauded Reading Festival, in which they played a set that many consider to be one of the best hard rock live performances of all time. It was recorded by the BBC and the reputation of Diamond Head instantly became that of legend.
Hit Albums
The first full length album with MCA and the band's second full length was Borrowed Time, featuring the costliest record sleeve ever commissioned by the label to date. The album rose to number 24 on the UK charts and brought high profile shows for Diamond Head, playing venues like London'd Hammersmith Odeon. However, their third album Canterbury and fourth album Flight East signalled a total change in direction of Diamond Head's sound, as they diverted from their hard roots and went towards more progressive rock.
Show Experience
Despite having toured for nearly forty years--with a few years off in between--Diamond Head still puts on a loud, powerful performance, pleasing fans of hard rock, early metal and progressive rock alike. With a known influence on heavy metal legends Metallica, covers of their songs and other classic contemporary rock bands of their ilk can be expected at Diamond Head shows, which almost always warms a crowd that spans a couple generations.
Back to Top
Epic events and incredible deals straight to your inbox.