We didn't find anything nearby, but here's what's happening in other cities.
There aren't any events on the horizon right now.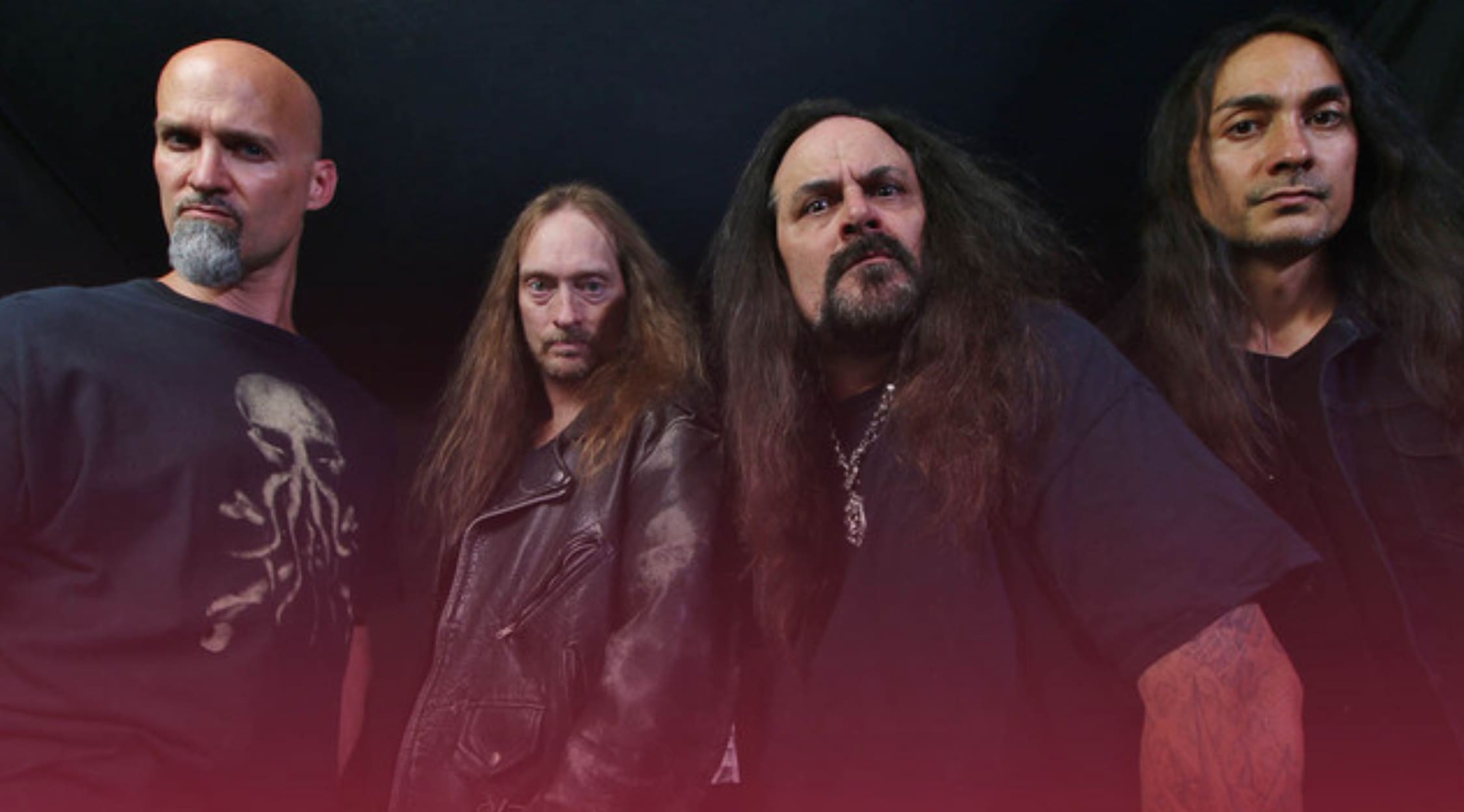 Deicide Tickets
Deicide Follows Their Own Rules
Death metal stalwarts Deicide take their uncompromising vision into a third decade, continuing to assault ear drums and court controversy, all whilst cementing a reputation as the genre's greatest band. Death metal is defined by distorted guitars, screaming vocals and dark lyrical themes. Deicide tickets give audiences a night of aggressive music, plenty of room for thrashing and enough energy to power a city.
Schedule
In an age where free downloading and streaming cut into album sales, Deicide knows their bread and butter is frequent touring. Upcoming dates travel throughout Europe starting with a date at The Underworld in London before moving onto the Continent with shows at the Turock in Essen, Germany and the Muziekodroom in Hasselt, Belgium. Additional cities include Vienna, Austria, Munich, Germany and Pratteln, Switzerland. Watch the tour schedule for more dates to secure Deicide tickets at your nearest venue before the show sells out.
Trivia
Deicide's members don't like the label "death metal," but received the label from outside sources due to their heavy sound. The metal-appropriate band name came from singer/bassist Glen Benton's ex-girlfriend, who suggested the band use the title of an early song. Relationships play an important role in Deicide's history, and Benton describes himself as a stay-at-home father.
Band
Deicide got their start in Tampa, Florida in the late 1980s. Founding members Benton, guitarists Brian and Eric Hoffman, and drummer Steve Asheim originally called themselves Amon before signing with Roadrunner Records and changing their name to Deicide. With Roadrunner, the band put out a self-titled debut album in 1990, which proved an immediate hit with both fans and critics.
Subsequent albums repeated the debut's success, and the sound survived lineup changes that included the departure of the Hoffman brothers. Deicide's endurance is credited to Benton and Asheim, who are called the Mick Jagger and Keith Richards of death metal. The duo has never sold out or compromised the band's aggressiveness.
Breakthrough
Deicide developed an underground following with the strength of demo recordings and an outrageous live act. When it was time to record a debut album, the band headed to Tampa's now legendary Morrisound Studio. The self-titled debut released in 1990 and heralded the arrival of the new kings of death metal. Deicide featured influences of Slayer, Sodom and Bathory but turned the sound even more hardcore -- and became the best-selling death metal album in history. Success would follow the band through subsequent releases and make Deicide a genre icon.
Hit Albums
The band didn't go soft after the debut album and the 1992 release Legion was even more relentless. Controversy followed the 1995 release of Once Upon the Cross, which had cover art that ended up censored, but this didn't stop the band's unceasing popularity. Three more albums followed before Deicide's contract with Roadrunner ended. The band then signed with Earache Records and in 2004 released Scars of the Crucifix, one of their biggest successes to date. More lineup changes followed, but the Benton/Asheim core dynamic kept Deicide's sound intact, and the band is still going strong.
Show Experience
Deicide tickets should come with a warning--you will see a show so great your head might explode. This is relentless metal at its most ruthless. The guitars are so fast you won't know what hit you, and Glen Benton drives everything forward with his signature growl. The band sometimes come out in spiked masks, but the one constant is the mosh pit. These shows are for fans who like physical contact, along with the heaviest music you'll find on this planet.
Back to Top
Epic events and incredible deals straight to your inbox.