We didn't find anything nearby, but here's what's happening in other cities.
There aren't any events on the horizon right now.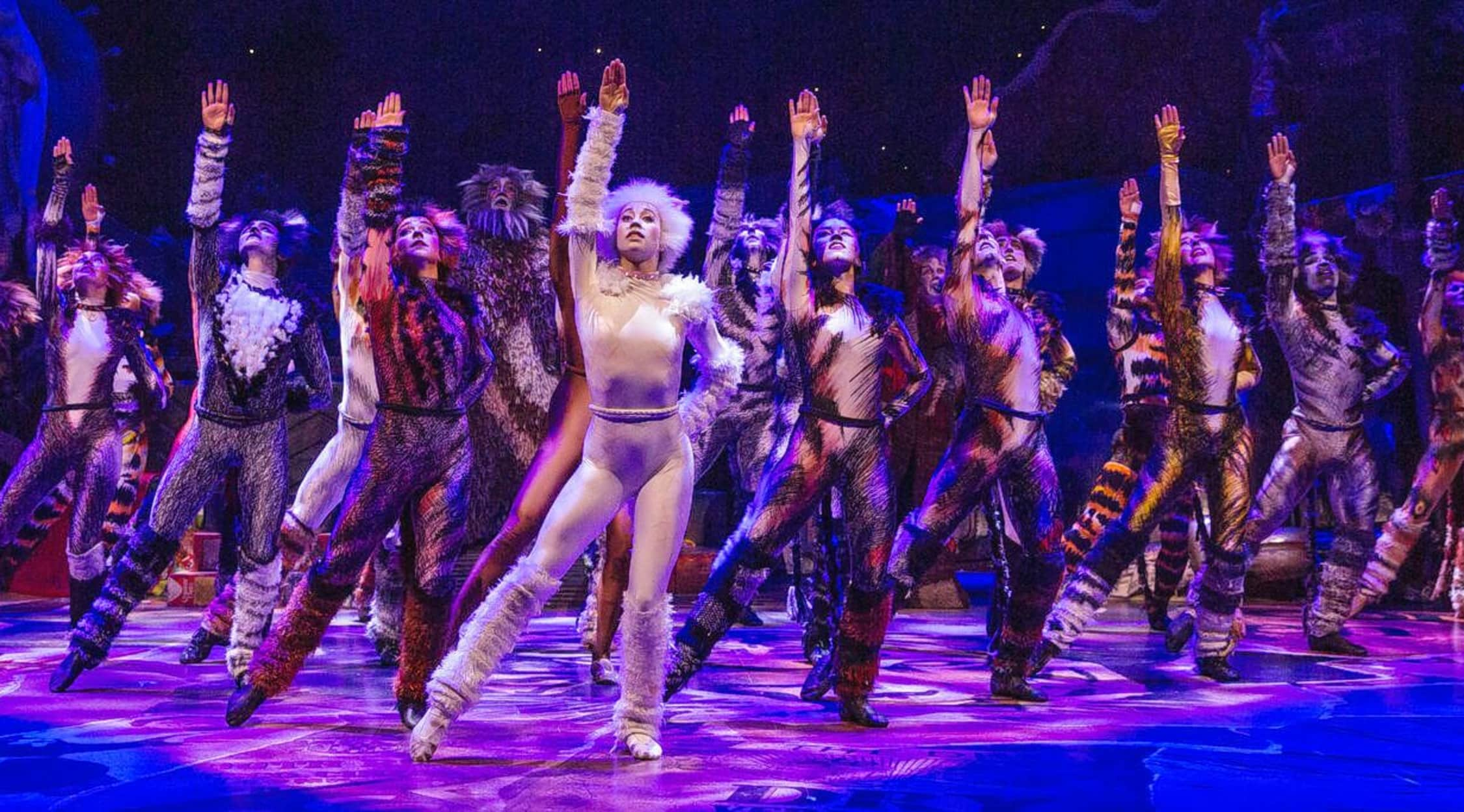 Cats London Tickets
Cats London Tickets
Get ready for one of the greatest musicals of all time as Andrew Lloyd Webber's Cats returns to the London stage. After setting records for longevity on Broadway and the West End, Cats is back newly updated for the 21st Century and ready to conquer ever greater audiences with a dizzying array of dance, music and sheer spectacle.
Plot
It's the night of the Jellicle Ball, where every year one cat is chosen to ascend and be reborn to a new life. Many cats of the Jellicle tribe gather hoping to be chosen by the great elder, Old Deuteronomy. Among them are Jennyanydots and The Rum Tum Tugger, though outside the ball is the outcast Grizabella, the Glamour Cat, a fallen "lady of the night" now old and decrepit. Finally Old Deuteronomy arrives to contemplate who deserves the coveted new life, and unbeknown to everyone, is considering poor Grizabella. In Act II, more cats compete for the prize when the criminal Macavity arrives. The sinister feline kidnaps Old Deuteronomy, preventing him from making his choice, but the resourceful cats call on Mr. Mistoffelees, the conjuring cat, who with a feat of magic brings back Old Deuteronomy and vaults the evening to its climax. Just then, Grizabella interrupts the proceedings and makes one last plea, with her iconic song 'Memory', to be chosen for a second chance at life, and the happiness that eluded her in the first.
Schedule
Following its smash revival last year on London's West End, Cats London tickets return for a 10 week run at the London Palladium where audiences with Cats London tickets can get even more of Old Deuteronomy, Grizabella and Andrew Lloyd Webber's unforgettable music.
Trivia
For Cats' London revival, Andrew Lloyd Webber revised several numbers to give them a more modern touch, most notably making Rum Tum Tugger a rap song. Throughout its many runs, Cats has been one of the most successful musicals in stage history. Since its London debut in 1981, Cats has been translated into over a dozen languages, played in over 30 countries and has been seen by an estimated 50 million people. Of the many notables who have starred as Grizabella, Judi Dench was almost among them, but she unfortunately bowed out just prior to its 1981 debut with a leg injury.
Cast
Following in the recent footsteps of Nicole Scherzinger and Kerry Ellis, soul singer Beverley Knight takes over the role of Grizabella. An award-winning recording artist and songwriter, Knight has recently made a splash in the theatre with acclaimed starring roles in 'The Bodyguard and 'Memphis'.
Original Author
Andrew Lloyd Webber's Cats is based on T.S. Eliot's 'Old Possum's Book of Practical Cats', a poetry collection published in 1939. The feline-themed poems originally appeared in letters to Eliot's godchildren before being collected for publication. The collection had numerous musical adaptations over the years before Andrew Lloyd Webber found massive success with his definitive version.
Producer
Originally produced by theatre legend Cameron Mackintosh in 1981, Cats is currently presented by David Ian Productions for the London stage. Also on board is the original creative team of director Trevor Nunn, choreographer Gillian Lynne, designer John Napier as well as composer Andrew Lloyd Webber."
Back to Top
Epic events and incredible deals straight to your inbox.