We didn't find anything nearby, but here's what's happening in other cities.
There aren't any events on the horizon right now.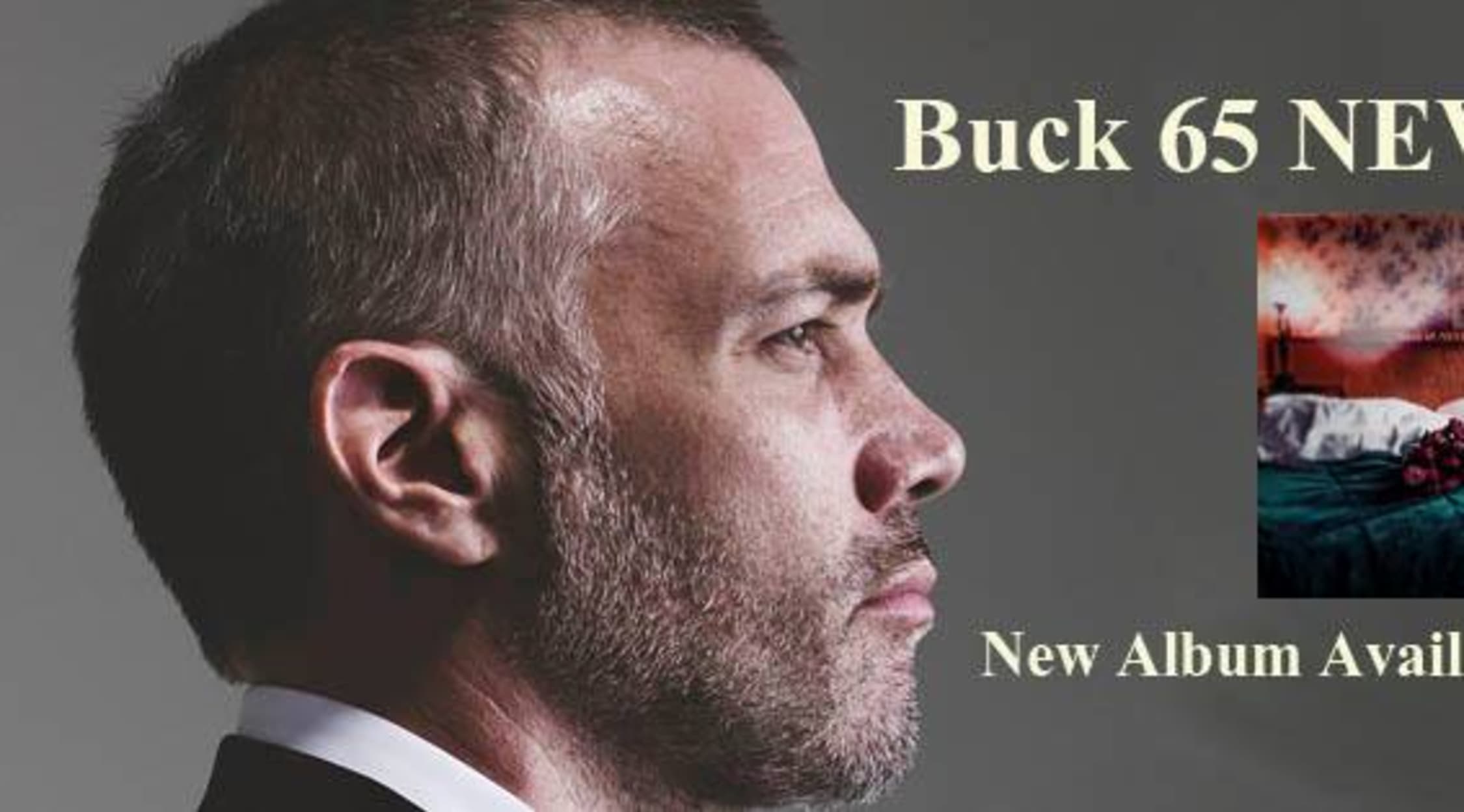 Buck 65 Tickets
A Canadian Musical Motif: Buck 65's New Album, "Neverlove"
The Nova-Scotian artist Buck 65 has lifted the Canadian motif to a whole other level, taking elements from hip hop and rap to electronica to blues and country. In addition to the music that has come before, he introduces his personal life and achievements into his work, bringing them all together in a harmonious sound. This artist has a truly unique gift to offer.
Schedule
Buck 65 is touring internationally, starting out in major Australian cities like Melbourne, Hobart, Sydney, Brisbane and Perth, before hitting Paris, Edinburgh, London and Leeds in early November. Not one for downtime, the shows will immediately pick up in Victoria, Canada, before heading east through Vancouver, Nelson, Edmonton, Calgary, Regina, Winnipeg, Toronto, Ottawa, Almonte, Montreal and finishing in Halifax. If he's playing near you, be sure to get your Buck 65 tickets.
Trivia
Buck 65 kissed Pamela Anderson when they co-hosted the 2006 Juno Awards. As a teenager he was scouted by the New York Yankees but due to shoulder injuries Terfry chose to pursue his musical passions instead. Still an avid baseball fan, he was lucky enough to be asked to throw the first pitch at Chicago's Wrigley Field, a dream come true for the artist. Terfry even received his own Cubs jersey with the number 65 on the back, of course. To top off his fascinating life achievements, he cites creating music for a French porno and a long-haul trucking documentary.
Band/Singer
Buck 65 is the stage name Ricardo Terfry has chosen to use in the music scene. Hailing from Mt. Uniacke in Nova Scotia, Terfry is a small-town guy with huge ambitions. He began making music at a young age, starting primarily in the hip hop scene. Since the beginning, his style has evolved into something all its own, adding country, blues and various alternative elements to his electronica platform. He credits CBC Radio and the small Halifax station, CDKU, for introducing him to rap and hip hop.
Breakthrough
Buck 65 has been making music under various stage names for over 20 years. In 1993, his "Chin Music" cassette consisted of five songs and put him in contact with the band Sloan, which also hails from the Halifax area. After signing with their independent record label, Buck 65 has been on a steady uphill climb ever since. His 2001 album "Man Overboard" is a significant point in his long career, as it brought him international awareness and recognition.
Hit Albums
Several of Buck 65's works have garnered praise and acclaim on the independent and cult circuits. However, he has kept away from the commercial scene to maintain his creative freedom pulling from several influences. In his most recent work, "Neverlove," released in September 2014, Terfry readily talks about his own life struggles as major musical influences. "Super Pretty Naughty" is set to be the first single from the album.
Show Experience
Buck 65 is a seasoned live performer, making music since back in the early '90s. He also has extensive experience collaborating and performing with other artists and groups. In 2008, he performed at the Rebecca Cohn Auditorium with Symphony Nova Scotia. One story of his performances suggests the origin of his stage name Buck 65. Another musician commended his commitment and deemed him as reliable as a 1965 Buick. After a gig poster misprint, he became Buck 65.
Back to Top
Epic events and incredible deals straight to your inbox.