We didn't find anything nearby, but here's what's happening in other cities.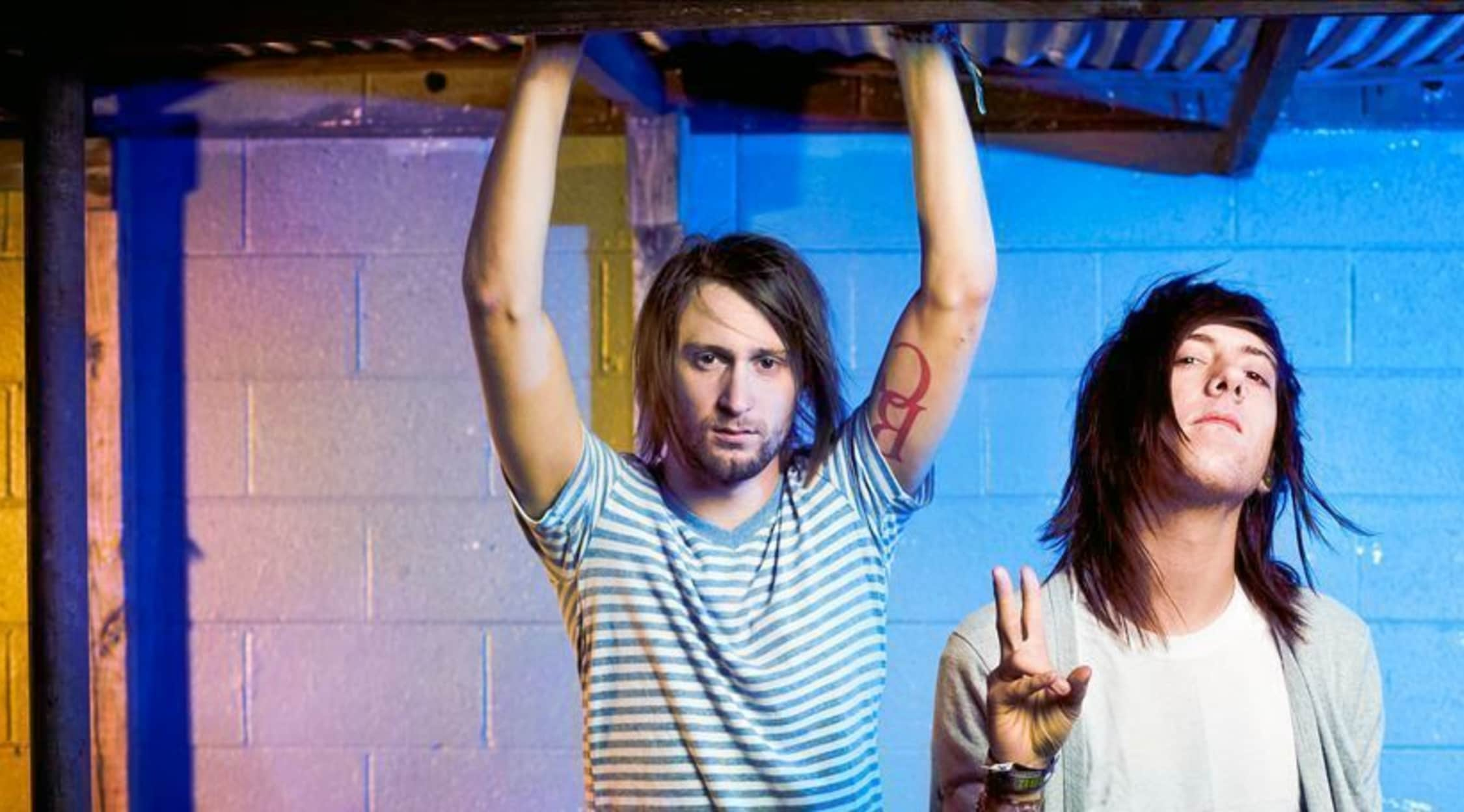 Rovi
Breathe Carolina Tickets
Breathe Carolina Schedule
There has never been a better time to head out and see a great electronic band that is known for bringing crowds to the next level, as Breathe Carolina is sure to give you a great show that you'll be buzzing about long after the concert is all over. You never know what track their going to whip out next, but fans know they have an extensive track list that is brimming over with possibilities. As soon as they're getting going on your favorite track, with the buzz of the crowd steadily rising, you'll definitely be glad that you aren't still wasting away in your living room trying to crank up your sound system to conjure up the concert experience.
Breathe Carolina has been a smash hit since they burst onto the scene in 2006, with some very popular albums and plenty of hit singles, making them a group to watch as their popularity grows and they take their game to the next level. There is nothing like hearing electronic rock live and in person, which is why it's always a good idea to click off the sound system, step away from the iPod and head out to hear Breathe Carolina bring the house down in another show that everyone is sure to be talking about. The schedule is filled with great opportunities, so what are you waiting for?!
Breathe Carolina Trivia
Do you know that Breathe Carolina's Hello Fascination went all the way to number two on the U.S. Dance charts?
Yup, even though their earlier albums also had some success, it was Hello Fascination that brought Breathe Carolina to the next level. Peaking at number five on the Indie charts and even 43 on the overall Billboard top 100, Hello Fascination marked a turning point for Breath Carolina, and this is a band that seems to only get more and more popular with each new hit single.
Breathe Carolina Background
Denver, Colorado natives Breathe Carolina put their electronic rock vibe together via Kyle Even and David Schmitt, the frontman and vocalists of the group. Formed in 2007, the guys first found fame via their MySpace page and eventually released their EP "Gossip" as an iTunes exclusive that year before signing to Rise Records for the debut "It's Classy, Not Classic." They moved on to Fearless Records for 2009's "Hello Fascination," the album that helped them crossover to some big-time mainstream success.
These days, Breathe Carolina remains a band that is always looking to top themselves, which is exactly what you'll get if you head out to see them in person. Even though listening to their hit albums is great, it's a whole different thing to get a chance to see this band in person, as they have a reputation for springing to life when you make it out to a concert alongside thousands of your fellow Breathe Carolina fans.
Breathe Carolina Concert Tour
Whether it's the excellently named White Rabbit in San Antonio, The Social in Orlando, the Ottobar in Baltimore, or any of the other top-tier venues that Breathe Carolina might show up at, this is just one of those bands that you have to see up close and personal sooner or later if you're an electronic rock fan. Head out and see what all of the excitement is about by snagging a few seats, which will bring you to the forefront of the action as Breathe Carolina looks to rock the stage once again at a venue near you during their concert tour that is gaining steam all over the country.
Breathe Carolina Concert Experience
Sure, there are plenty of ways to listen to music these days, but it's a completely different experience to actually be there so you can feel the pulse of the crowd and watch your favorite musician take the stage for an unforgettable concert experience. And that holds doubly true for a great electronic rock group like Breathe Carolina, a collection of talented musicians whose tracks have helped make him a staple of the electro rock scene over the years.
Breathe Carolina also definitely knows a things or two about connecting with a live audience, making it always a good idea to head out for a night of music that will have you reaching for the playlist as soon as you get home. The concert experience is nothing short of unbelievable, but it's still something that you have to get immersed in if you want to truly appreciate. When a great musician like Breathe Carolina takes to the stage, the energy will be nothing short of unbelievable in the moments leading up to the opening ballad, giving you plenty of reasons to click off the sound system and see it all happen before your very eyes as Breathe Carolina looks to put on yet another great show for their dedicated fan base.
Back to Top
Epic events and incredible deals straight to your inbox.