We didn't find anything nearby, but here's what's happening in other cities.
There aren't any events on the horizon right now.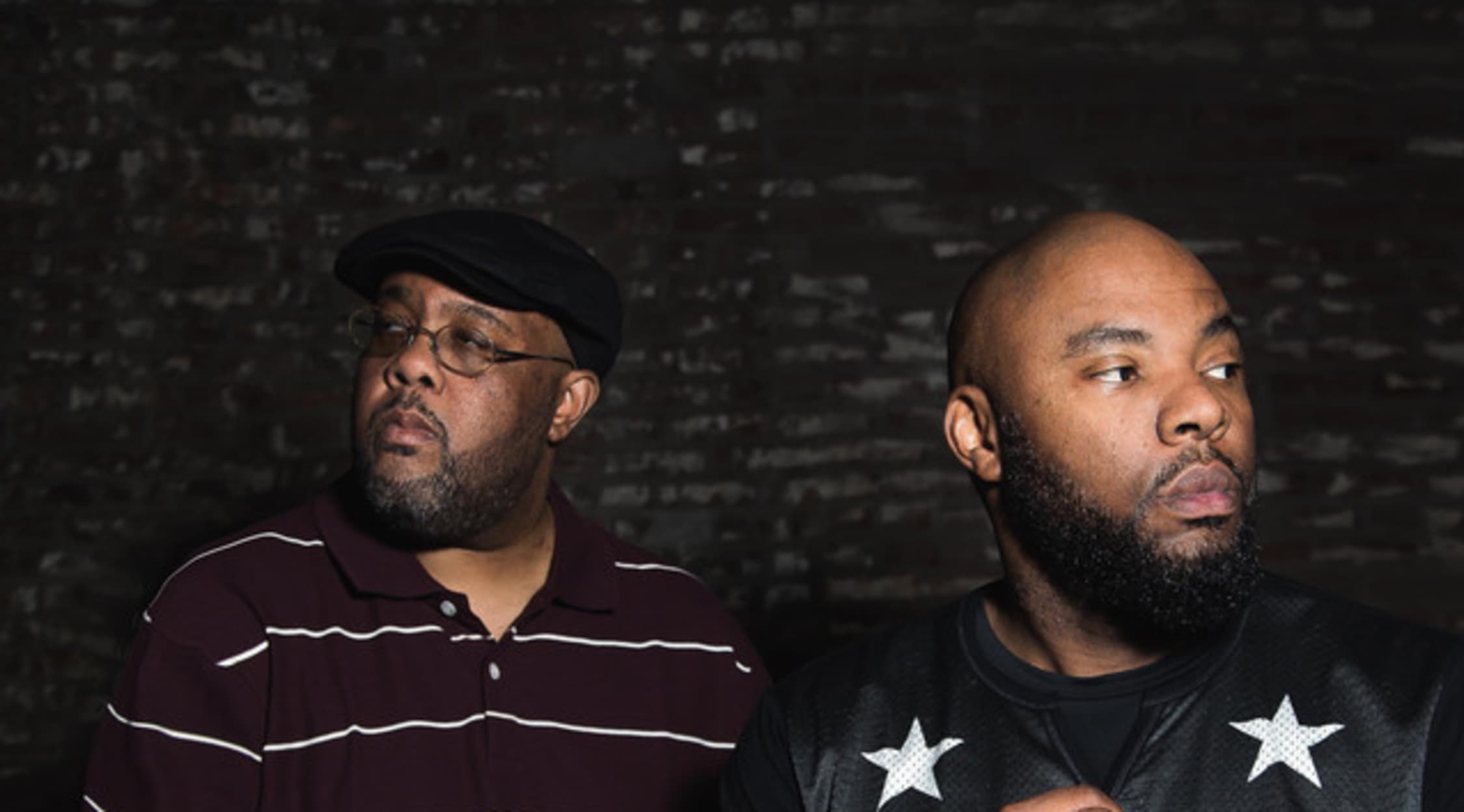 Blackalicious Tickets
Blackalicious Tickets
It's been too long - ten years to be exact - since Blackalicious' last album, The Craft was released. Thankfully, 2015 brings not only their latest album, Imani Vol. 1, but a lengthy U.S./European tour to support their new songs. Their legions of fans can't wait to get their hands on Blackalicious tickets.
Schedule
Blackalicious tours the west coast from San Francisco's Filmore East to the Roxy Theatre in Los Angeles. Following the California dates are shows in Tucson, Phoenix, and Flagstaff, Arizona, stops in Portland and Eugene, Oregon, and finally a gig at Neumos in Seattle, Washington. They'll kick off the European leg of their tour with several dates all over France, ending at the New Morning jazz cafe in Paris. Other stops include: Amsterdam, Netherlands: Zurich, Switzerland,:Vienna, Austria: and several cities throughout the United Kingdom.
Trivia
Even though the duo didn't form until the early 90s, Blackaclious founders Tim Parker and Xavier Mosley met in 1987 while attending the same high school. They briefly parted ways, but reunited when they both ended up at UC Davis in Davis, California.
Band
Blackalicious is a hip-hop duo from Sacramento, California. It was formed by Gift of Gab (Tim Parker) and DJ/Producer Chief Xcel (Xavier Mosley). Each brings unique gifts to the table that make their collaborations feel like kismet. Gift of Gab is legendary at packing an amazing alliteration of words and rhymes at lightning speed that also paint distinctive imagery and illusions. His exceptional vocabulary is thought-provoking with an unsurpassed fluidity. Chief Xcel's understanding of music, producing, and integrating beats and rhythms that go toe to toe with his partner's multi-syllabic lyrics seems effortless. When the duo parted ways from 2002 to 2005, they each pursued solo projects and have worked with Zack de la Rocha from Rage Against the Machine, the legend Gil Scott-Heron and Roots drummer Questlove.
Breakthrough
When Parker and Mosely reunited at UC Davis, Parker was already working under his moniker Chief Xcel with a hip-hop band named Solesides, whose members included DJ Shadow, Lyrics Born and Lateef the Truth Speaker. Solesides self-named label, Solesides Records, released Blackaclious' debut single "Swan Lake," which became an underground hit in the local rap scene.
Hit Albums
Once "Swan Lake" gained traction, the duo's next EP, Melodica, dropped in 1997, followed by A2G in 1999 under Solesides label's new name Quannum Records. It wasn't until 2000 when their full-length album Nia was released that Blackalicious found success and signed with MCA/Universal Records. That partnership yielded the 2002 album Blazing Arrow and 2005's The Craft. After a much too long hiatus, they are about to release their latest creation Imani Vol. 1 later this year. Here's hoping a volume two won't be far behind!
Show Experience
When Blackalicious takes the stage, it's like watching two perfectly choreographed prizefighters jolt and jab at each other with playfulness and serious game. Whatever the venue's size, the show always feels intimate, as if they're performing just for you. Their skills are sharper than ever and the uplifting, positive and socially conscious lyrics that they're known for are just as powerful and relevant today as they were over a decade ago. This is your chance to see two virtuosos take rap and hip hop to a whole new level. Don't miss out on getting Blackalicious tickets and prepare to be amazed!
Back to Top
Epic events and incredible deals straight to your inbox.