We didn't find anything nearby, but here's what's happening in other cities.
3 events in all locations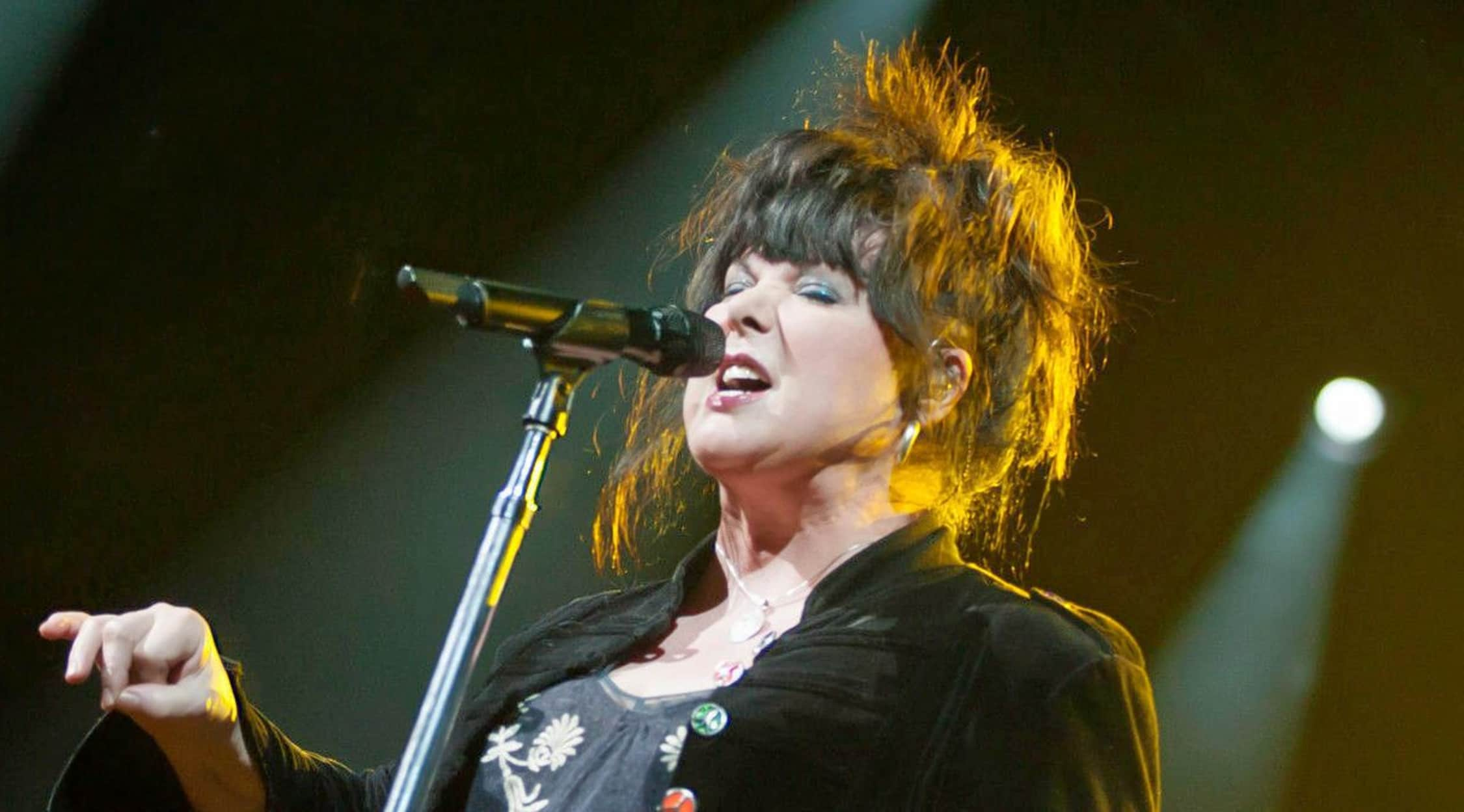 Alamy
Ann Wilson Tickets
Ann Wilson Tickets
Ann Wilson is an American rock singer and songwriter, best known as the lead vocalist for the band Heart. Also proficient on guitar and flute, Wilson's distinctive vocal range is on full display in hits such as "What about Love," "Magic Man" and "Crazy on You." She launched her solo career in 2006 with Hope & Glory, an album that featured guest performances from Elton John, Wynonna Judd and Shawn Colvin, among others. Wilson's sister Nancy, Heart's guitarist and backing vocalist, was also a contributor, and the two continue to join one another onstage from time to time. The members of Alice in Chains are frequent collaborators of Wilson's, and their styles tend to mesh well, especially during live performances.
Pancakes and Opera
The Wilson household saw a great deal of movement during the 1960s, inspiring the family to use music as a coping mechanism. According to Wilson's sister Nancy, Sunday mornings were devoted to "pancakes and opera," but the musical backdrop was actually far more varied than that, covering every genre from classical to bossa nova to early electronica. As a child, Wilson was prone to stuttering, and singing helped to keep this vocal tic under control. She joined the band that would later be known as Heart in the early 1970s, and the group moved to Canada shortly thereafter. It wasn't long before "Magic Man" broke Billboard's Top 10 in the United States, with "Crazy on You" peaking at No. 35. Wilson's notable live performances include an original arrangement of "The Star-Spangled Banner" in November 2012, before the Thanksgiving Day football game at AT&T Stadium in Arlington, Texas. She also joined forces with Jerry Cantrell of Alice in Chains for a rendition of Soundgarden's, "Black Hole Sun," at the Rock and Roll Hall of Fame ceremony in April 2018.
Where can I buy Ann Wilson tickets?
Tickets to Ann Wilson's latest live performance can be found at StubHub.
Where is Ann Wilson playing?
Heart returned to the tour circuit in 2019 after a three-year break from performing together, with Wilson returning as lead vocalist. Visit StubHub for details about their upcoming shows.
What can I expect from an Ann Wilson concert?
Wilson's powerhouse vocals are the star at all of her live performances, so you can expect the musical arrangements to be correspondingly low-key. Often, Wilson will trot out an old favorite or a classic cover, using only a piano as accompaniment. In the #MeToo era, her cover of Lesley Gore's, "You Don't Own Me" has seen a marked resurgence.
What does Ann Wilson's tour setlist look like?
Fans of Heart should take note: When touring as a solo artist, Wilson generally shies away from performing too many of the band's hits, preferring instead to stick to solo numbers like "Anguish" and "Fool No More." She tends to devote equal stage time to covering songs from bands she particularly admires-for example, a recent show included three songs from English rock band The Who. When Wilson tours with Heart, however, you can expect to hear a range of old Heart favorites, including later releases such as "Alone," "I Didn't Want to Need You" and "Never."
Does Ann Wilson still tour with the other members of Heart?
Heart has a number of tour dates announced for the summer of 2019. Current members include Ann Wilson as lead vocalist; sister Nancy Wilson on lead guitar, harmonica and backup vocals; Craig Bartock and Ryan Waters on guitar and backup vocals; Andy Stoller on bass and backup vocals; Denny Fongheiser on drums and percussion and Dan Walker on keyboards and backup vocals.
Are there any artists similar to Ann Wilson who might be touring soon?
Stevie Nicks and Pat Benatar are two strong female vocalists whose styles can be likened to Wilson's. Check StubHub for updates concerning their tour schedules.
Back to Top
Epic events and incredible deals straight to your inbox.